1.Government Schemes
33rd PRAGATI interaction held
Prime Minister Narendra Modi chaired the 33rd PRAGATI interaction to discuss new projects
PRAGATI stands for Pro-Active Governance and Timely Implementation.
It aims to provide pro-active governance and timely implementation of projects.
Quick Facts: PRAGATI was launched in 2015.
2.Government Schemes
Mission COVID Suraksha launched
Mission COVID Suraksha has been launched by GoI to accelerate development of vaccine in the country and bring it closer to market.
It is one of announcements made as part of Atma Nirbhar Bharat 3.0
The mission will be supported by India Coalition for Epidemic Preparedness Innovations (Ind-CEPI) and National Bio Pharma Mission.
Quick Fact: CEPI is headquartered in Oslo, Norway.
3.Government Schemes
Sahakar Pragya Programme 
The programme has been launched by Ministry of Agriculture and Farmers Welfare.
It will train the primary cooperative societies in India through 45 new training modules of National Cooperative Development Corporation (NCDC).
The programme will also enhance the training capacity of NCDC via eighteen regional training centres.
Quick Fact: Cooperative societies help is raising farmers awareness against exploitation by traders.
4.Science and Technology
China's first indigenously developed third generation nuclear power reactor: Hualong One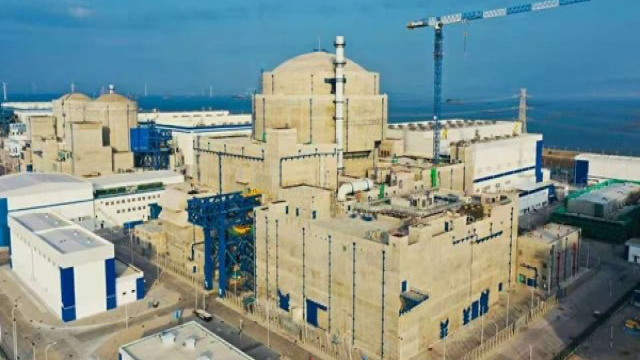 China has connected its first indigenously developed third generation nuclear power reactor, Hualong One, to its national grid.
Unit 5 of Fuqing Nuclear Power Plant located in Fujian province of China was connected to the grid for the first time.
Hualong one is one of the world's most advanced nuclear power reactors, and the Unit 5 of Fuqing Nuclear Power Plant is the first to adopt its technology.
Quick Fact: This move will help China minimise its carbon emissions.
5.Science and Technology
Giant Metrewave Radio Telescope (GMRT) gets 'Milestone' status from IEEE
The Giant Metrewave Radio Telescope observatory is located in Pune.
It has been awarded the prestigious IEEE milestone status to honour its significant technical achievement, services, and excellence in benefiting humanity.
As per National Centre for Radio Astrophysics, this is India's third IEEE milestone recognition after JC Bose in 1895 and CV Raman in 1928.
Quick Fact: JC Bose is regarded as the Father of Wireless Communication.