National News
 'Itat e-dwar' launched by Law Minister Ravi Shankar Prasad 
The Union Minister for Law & Justice launched an e-filing portal of Income Tax Appellate Tribunal (ITAT), 'itat e-dwar' in New Delhi.
The portal would enable the online filing of appeals, applications and documents by various parties.
The 'ITAT e-dwar' portal aims to enhance accessibility, accountability and transparency in the day-to-day working of the ITAT.
Quick Fact: ITAT Headquarters: New Delhi, India; ITAT Parent agency: Ministry of Law and Justice, Department of Legal Affairs.
International News
Philippines included in FATF grey list
The Philippines was included in the grey list of the Financial Action Task Force (FATF).
FATF released its grey list of jurisdictions that would be subjected to increased monitoring.
In addition to the Philippines, Haiti, Malta, and South Sudan were also added to the grey list.
Quick Fact: Philippines President: Rodrigo Duterte; Philippines Capital: Manila; Philippines Currency: Philippine peso.
Technology
First disabled astronaut to be hired by European Space Agency 
The ESA would hire and launch the world's first physically disabled astronaut as it received 22000 applicants for this recruitment.
ESA has been developing technologies for para-astronaut and would give a message to the world that 'Space is for everyone'.
Amazon founder Bezos is set to become the first man to go into space on his own rocket in July 2021.
Quick Fact: ESA: Intergovernmental organization of 22 member states; ESA formed: 1975; ESA Headquarters: Paris.
Sports News
UAE to host ICC Men's T20 World Cup 2021 
ICC Men's T20 World Cup, originally slated to be held in India, would now be shifted to the UAE.
The BCCI, which holds the hosting rights of this year's event, would inform the ICC in this regard.
The BCCI will remain the hosts of the events now to be held in Dubai International Stadium from 17 October to 14 November 2021.
Quick Fact: Secretary BCCI: Jay Shah; President BCCI: Sourav Ganguly; Headquarters BCCI: Mumbai, Maharashtra; Founded: December 1928.
Sports News
Gold at ISSF World Cup shooting won by Indian shooter Rahi Sarnobat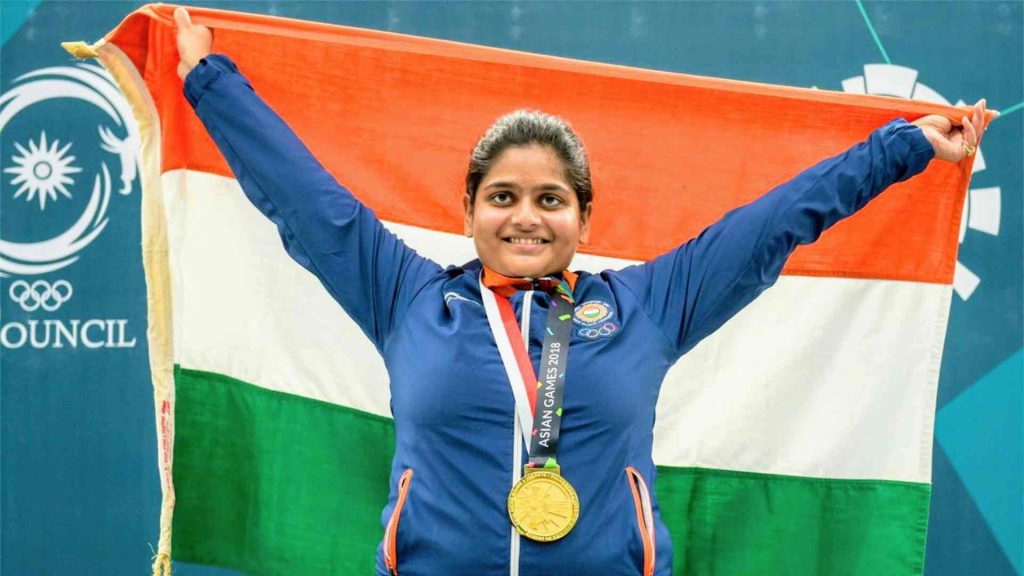 India's Rahi Sarnobat bagged a gold medal in the women's 25m pistol event at the ISSF shooting World Cup.
She became the first Indian to win one silver and two bronze medals with a score of 591 out of 600 in the qualifying stage.
France's Mathilde Lamolle won a silver medal and Russian Vitalina Batsarashkina won the bronze medal.
Quick Fact: ISSF World Cup founded: 1986.
Literature
'Anomalies in Law and Justice' launched by CJI NV Ramana
Chief Justice of India, NV Ramana, released former Supreme Court judge RV Raveendran's book 'Anomalies in Law and Justice'.
The book aims to explain that the legal system is still evolving and requires critical thinking to resolve issues persisting in the system for a long time.
The book covers procedural as well as substantive law relating to civil procedure, electoral reforms and the alternate dispute resolution mechanism.
Quick Fact: CJI NV Ramana: 48th Chief Justice of India.
Important Days
International Asteroid Day observed on June 30
This day aims to raise public awareness about the asteroid impact hazard and to inform the public about the crisis communication actions to be taken.
Asteroids are rocky-metallic objects which range in size from about the dimensions of pebbles to around 600 miles across.
They orbit the Sun and are known as the leftover material of the Solar System.
Quick Fact: UN Office for Outer Space Affairs (UNOOSA) Director: Simonetta Di Pippo.
Important Days
International Day of Parliamentarism: June 30
This day reviews the progress that parliaments have made in achieving some key goals to be more representative and adapting the times.
The Day was established in 2018 through a United Nations General Assembly Resolution.
This day also acknowledges the formation of the Inter-Parliamentary Union, the global organization of parliaments that was established in 1889.
Quick Fact: Inter-Parliamentary Union President: Gabriela Cuevas Barron; Inter-Parliamentary Union Secretary-General: Martin Chungong.