National Affairs
CSE's report states Covid-19 will impact children across world
The Centre for Science and Environment (CSE) has released its State Environment Report which highlights that Covid-19 will impact 375 million children across the world.
These children will be vulnerable to being underweight, stunting, and increased child mortality.
As per the report, the pandemic has forced over 500 million children out of school globally and out of the total children, India accounted for more than half.
Quick Fact: The Centre for Science and Environment is not-for-profit public interest research and advocacy organization
2) Summits and Conferences
PM of India to receive award in CERAWeek Conference 2021
Prime Minister of India, Narendra Modi, is all set to receive the "CERAWeek global energy and environment leadership ward" at an annual international energy conference which is scheduled for March 2021
PM will also deliver the keynote address at the CERAWeek Conference 2021 which will be held virtually and organized by IHS Markit.
CERAWeek is an annual international conference that brings together the energy industry leaders, experts, policymakers, leaders from technology innovators, and industrial communities.
Quick Fact: IHS Markit Ltd is an American-British information provider based in London
3) Summits and Conference
NITI Aayog and Invest India organizes conference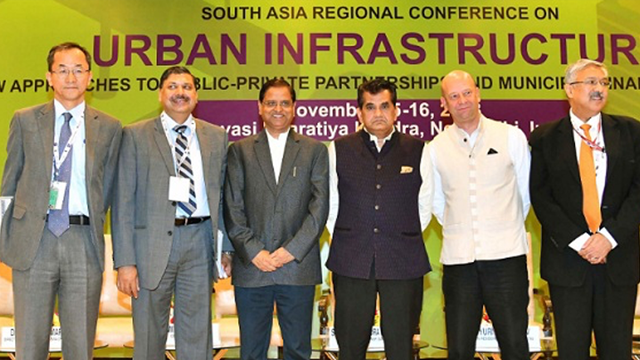 The NITI Aayog and Invest India have associated with the National Bamboo Mission to conduct the National Conference on Opportunities and Challenges for Bamboo in India.
The aim of the conference is to promote the holistic growth of the bamboo ecosystem and discussion by experts and stakeholders will accelerate the efforts of the National Bamboo Mission.
The Conference was inaugurated by the Union Minister for Micro, Small, and Medium Enterprises (MSME) on 25th February 2021.
Quick Fact: The Union Minister for MSME is Nitin Gadkari
4) Government Schemes
Karnataka launched Namma Cargo services
The Chief Minister of Karnataka, B.S. Yediyurappa launched the 'Namma Cargo' services.
The service was launched at the Vidhana Soudha, at this place, the State road transport corporation will transport the p[arcels so as to generate more revenue except for BMTC.
The Cargo services will be implemented across 109 bus stations in Karnataka and selected locations in Andhra Pradesh, Goa, Telangana, Maharashtra, Tamil Nadu, and Kerala.
Quick Fact: The Governor of Karnataka is Vajubhai Vala
5) Government Scheme
Ministry of Rural Development organises Saras Aajeevika Mela 
The Agriculture and Farmers Welfare Minister has inaugurated the Saras Aajeevika Mela 2021 on 26th February at Noida Haat.
It is being organized by the Ministry of Rural Development (MoRD) and more than 300 rural self-help groups (SHGs) and craftsmen from 27 states have participated in the mela.
Saras Aajeevika Mela is an initiative of MoRD and Deendayal Antyodaya Yojana-National Rural livelihoods Mission (DAY-NRLM).
Quick Fact: Minister of Agriculture and Farmer's Welfare Minister is Narendra Singh Tomar.
6) Science and Technology
India launches Brazil's Amazonian satellite and 18 others into orbit
India'S Polar Satellite Launch Vehicle PSLV-C51 successfully launched Brazil's Amazonian-1 satellite into orbit from Sriharikota, Andhra Pradesh.
The Amazonian-1 satellite is the optical earth observation satellite of the National Institute for Space Research (INPE) and it is Brazil's independently designed, built, and operated satellite.
The other 18 satellites include a mix of Indian and American craft, the India-built satellites are Satish Dhawan SAT, UNITYsat trio, and SindhuNetra.
Quick Fact: The India Space Research Organisation (ISRO) chief is K. Sivan
7) Government Schemes
MoHUA launches City Innovation Exchange platform
The Ministry of Housing and Urban Affairs has launched the City Innovation Exchange (CiX) platform, which will be a significant addition to the growing innovation ecosystem of India and focuses on fostering innovative practices in cities.
The CiX will connect cities to innovators across the national ecosystem to design innovative solutions for their pressing challenges and the initiative.
The initiative is among the ongoing efforts of the Government to realize PM'S vision of New and AtmaNirbhar Bharat by making cities self-reliant.
Quick Fact: The Minister of Housing and Urban Affairs is Hardeep Sigh Puri
8) Person in News
Malayalam poet Vishnunarayanan Namboothiri passes away
Well know poet Vishnunarayanan Namboothiri passes away in Thiruvananthapuram, Kerala
He was awarded the Padma Shri in 2014
He is also a recipient of several literary honours, including the Kerala Sahitya Akademi Award.
Quick Fact: The Sahitya Akademi, India's National Academy of Letters, is an organisation dedicated to the promotion of literature in the languages of India.