1.Economy
Agriota E-Marketplace to link Indian farmers to UAE food marketplace
Dubai Multi Commodities Centre (DMCC) has launched a technology-driven agri-commodity trading and sourcing platform called Agriota E-Marketplace
It will connect Indian farmers directly with food processing companies, wholesalers, traders, etc. from UAE
This will help bypass intermediaries and optimise the supply chain.
Quick Fact: United Arab Emirates dirham is the currency of UAE
2.Economy
Seaplane service to start in Gujarat
Seaplane services will start in Gujarat from October 2020 from Sabarmati Riverfront in Ahmedabad to Statue of Unity in Kevadia.
The service will be started on the birth anniversary of Sardar Vallabhbhai Patel
Spicejet Airline will operate the seaplane service.
3.Sports
FIDE Online Chess Olympiad: India and Russia joint winners
FIDE is the world chess governing body
It held an online Chess Olympiad due to the pandemic, in which 163 countries took part, making it the biggest team championship in chess
India and Russia were declared as joint winners
4.Environment
India develops World's Largest Solar Tree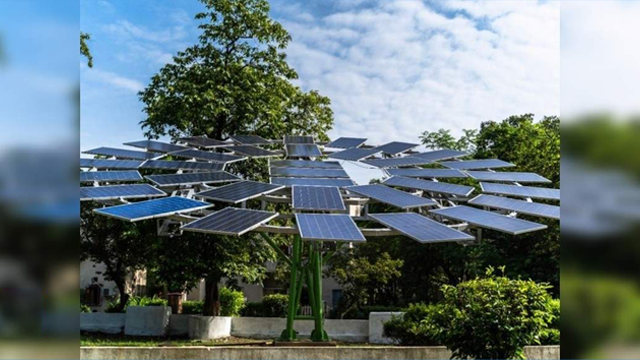 A solar tree is a structure that supports solar energy technology like solar grids on a single pillar like a tree trunk.
CSIR-CMERI, Ministry of Science and Technology, has developed the world's largest solar tree
The tree has the capacity of producing 12,000 to 14,000 units of solar power annually and is installed at the Residential Colony of CSIR-CMERI at Durgapur, West Bengal
5.Environment
Indian Railways has solarises more than 960 stations
Indian Railways has finished solarising more than 960 stations and aims to do so for 550 more.
This is to fulfill its objective of being 100% self-sustainable for all its power needs and become a Net Zero Carbon Emission Railway
Some of the Stations solarised are Varanasi, New Delhi,Old Delhi , Jaipur ,Secunderabad , Kolkata , Guwahati , Hyderabad , Howrah etc. 
Quick Fact: Railways is also set to achieve 100% electrification by the year 2023