1.Economy
Swiggy partners with ICICI Bank for Digital Wallet
Swiggy's digital wallet 'Swiggy Money' has been launched in partnership with ICICI Bank
Swiggy has used ICICI Bank's 'insta wallet service' for this purpose
The service shall be available to both ICICI bank customers and non-customers
Quick Fact: Swiggy CEO is Sriharsha Majety and ICICI Bank CEO is Sandeep Bakhshi
2.Person in News
Former RBI Governor C Rangarajan recipient of the first PC Mahalanobis Award
The PC Mahalanobis Award has been instituted by the Ministry of Statistics and Programme Implementation (MoSPI) this year
It shall be awarded annually to individuals for their outstanding and meritorious contribution towards development and promotion of official statistics.
Chakravarthi Rangarajan has been awarded for his contribution in estimation of national income.
Quick Fact: Sanghamitra Bandyopadhyay is the Director of Indian Statistical Institute
3.International Affairs
36th ASEAN Summit held in Vietnam virtually
The 36th ASEAN Summit was held via video conferencing in Hanoi, Vietnam
The Association of Southeast Asian Nations summits are a biannual event.
The theme of the summit was Cohesive and Responsive ASEAN, and focused on cohesive epidemic response and post-COVID recovery
Quick Fact: Its 10 members are Indonesia, Thailand, Singapore, Philippines, Malaysia, Vietnam, Brunei, Cambodia, Myanmar and Laos.
4.International Affairs
Gudni Johannesson reelected as President of Iceland
Gudni Johannesson has been reelected as the President of Iceland
He has been reelected with the second-highest margin of acquired votes in Iceland's history
Vigdis Finnbogadottir, who was the first woman in the world to be democratically elected as President in 1988, holds the record for the highest margin of acquired votes.
Quick Fact: Reykjavík is the capital of Iceland
5.Sports
Bharat Pannu secures podium place at the first VRAAM event
Lt. Col. Bharat Pannu secured podium place at the first Virtual Race Across America (VRAAM)
He secured the third position, cycling 4086 km in 12 days along with 17 participants
With this achievement, he has become the first Indian to win a podium place at an international ultracycling race
Quick Fact: Race Across America (RAAM) is a 12 long long 5000 km transcontinental race from West to East coast of USA
6.Person in News
Siddhartha Mukherjee and Raj Chetty honoured as '2020 Great Immigrants'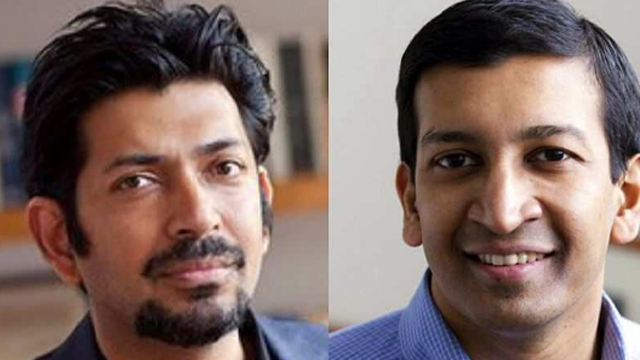 The Carnegie Corporation annually honours immigrants who have contributed to the greatness of the United States, in honour of their founder Andrew Carnegie, a Scottish immigrant who became a leading industrialist and philanthropist in US.
Dr. Siddhartha Mukherjee has won for his contribution in creating awareness about Corona safety measures in society. He is an Associate Professor of Medicine at Columbia University and is a Padma Shri and Pulitzer Prize winner.
Raj Chetty received the award for launching a real-time economic impact monitor of COVID-19.