1) Person in News
Gautam Thakar appointed a Global CEO of OLX autos
Prosus-owned OLX Group had appointed former Star Sports president and chief executive Gautam Thakur as the global Chief Executive Officer of OLX Autos.
Thakar will take up the role starting from 15th March and will manage the global operations of OLX Autos across Asia, Africa, Latin America, and the United States
OLX Autos runs online digital trading platforms in addition to more than 500 inspection centers across America, Asia, and Africa each year inspecting 300,000 vehicles.
Quick Fact: OLX Group is headquartered in Amsterdam, Netherlands
2) Person in News
Russian Supermodel Vodianova is new UN Goodwill Ambassador
Russian supermodel and philanthropist Natalia Vodianova has become the United Nations Goodwill ambassador.
She will promote the sexual and reproductive rights of women and girls, and encourage them to tackle stigmas surrounding their bodies.
She will be a campaigner for the UN Population Fund, which now calls itself the UNs' sexual and reproductive health agency.
Quick Fact: United Nations Population Fund agency is headquartered in New York, United States
3) Sports
Indian Women's League 2020-21 to be hosted in Odisha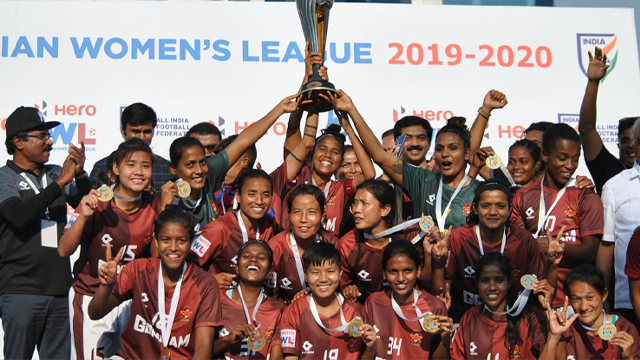 All India Football Federation (AIFF) confirms Odisha as the venue for the forthcoming Hero Indian Women's League 2020-21 edition
This is the 5th edition of the Indian Women League, the top division women's league in India.
The Odisha government is a strategic partner of AIFF as it provides the necessary infrastructure to various women and men age-group teams.
Quick Fact: President of All India Football Federation is Praful Patel
4) Art and Culture
39th Agartala International Book Fair begins at Tripura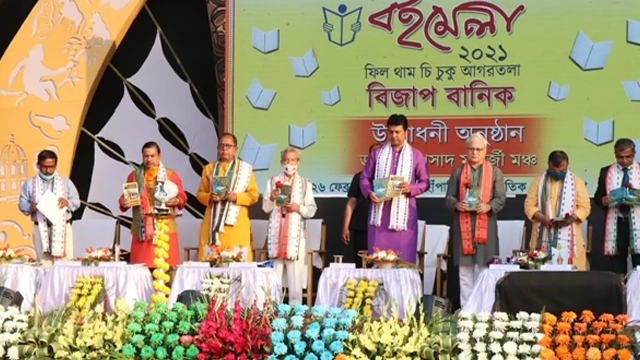 In Tripura, the 39th Agartala International Book Fair with the theme "EK Tripura, Shreshtha Tripura" has begun at Agartala.
Chief Minister of Tripura Biplab Kumar Deb has inaugurated the fair in the presence of Bangladesh Assistant High Commissioner Md. Jobayed Hossain.
This book fair will help in building a positive mindset among people and ensure a positive approach for overall progress in society.
Quick Fact: Governor of Tripura is Ramesh Bais
5) Defence
SKAT, LCA, and Sarang teams to perform at Colombo air show
The Suryakiran Aerobatic Team (SKAT), Sarang helicopters teams, and Light Combat Aircraft (LCA) will perform at an air show at Galle Face in Colombo from 3rd-5th March.
The event is organized for the 70th-anniversary celebration of the Sri Lankan Air Force (SLAF).
In all, 23 aircraft of the Indian Air Force and Indian Navy will take part in the show, they have begun arriving at the SLAF Base in Katunayake, Sri Lanka.
Quick Fact: Chief of Defence Staff India is General Bipin Rawat
6) International Affairs
Zero Discrimination Day is observed every year on 1st March
Zero Discrimination Day is an annual celebrated each year on 1st March by the United Nations and other international organisations.
It is celebrated to promote everyone's right, regardless of age, gender, sexuality, nationality, ethnicity, skin, colour, etc, and aims to live life with dignity despite one's choices, beliefs, and profession.
The theme of Zero Discrimination Day 2021, "End Inequalities" and a butterfly is the symbol of it.
Quick Fact: The headquarters of the United Nations is in New York
7) Summits and Conferences
Union Health & Family Welfare inaugurates  Global Bio-India 2021
The Union Minister for Science & Technology, Earth Sciences, and Health & Family Welfare Dr. Harsh Vardhan inaugurated the second edition of Global Bio-India 2021 in New Delhi through virtual mode.
The purpose of the event is to showcase the strength and opportunities of the biotechnology sector of India at the national as well as international level.
The Government of India has a target of building a 150 billion USD bio-economy by 2025.
Quick Fact: Union Minister of Science and Technology is Dr. Harsh Vardhan
8) National Affairs
India observes Second Protein Day on 27 February 2021
In India, February 27th is celebrated as the National Protein Day, to create awareness about protein deficiency and encourage people to include this macro-nutrient in their diet.
The day was launched by the 'Right to Protein', a national-level health initiative on 27th February 2020
This year's theme of National Protein day is "Powering with Plant Protein".
Quick Fact: Proteins are essential for the human body, they are building blocks of tissue and can also serve as a fuel source