1.Science and Technology
New Protein based Biosensors created for Quick COVID-19 test
A team of researchers led by David Baker, a professor of Biochemistry, have created a new protein-based biosensor that will detect the Coronavirus.
The protein-based biosensors will glow when they detect the protein that make up the pandemic coronavirus.
The method is faster and will enable widespread testing as opposed to the RT-PCR technique which requires specialized staff and equipment.
Quick Fact: RT-PCR full form is 'Reverse Transcription Polymerase Chain Reaction'.
2.National Affairs
Kerala's First Human Milk Bank to be opened
Kerala is going to open its first Human Milk Bank (HMB) at the Ernakulam General Hospital.
The milk bank is being set up with the support of the Rotary Club of Cochin Global.
The milk bank will ensure the availability of the breast milk for new-born babies who are not breastfed by their own mothers.
3.Environment
India's first Centre for Wetland Conservation & Management  to be set up
The central Government announced the opening of a new Centre for Wetland Conservation and Management (CWCM) in Chennai.
CWCM is being set up in a bid to address the knowledge gaps & scientific research needs for conservation and management of wetlands.
India currently has 42 Ramsar sites that have been designated as Wetlands of international importance covering over 4.6% of Indian landmass.
Quick Fact: World Wetlands Day is observed annually on February 2.
4.Defense
New Production Plant inaugurated at HAL
Defense Minister of India, Rajnath Singh, has inaugurated a new plant for the production of Light Combat Aircraft (LCA) at HAL, Bengaluru.
The plant will help in doubling the production of LCA Tejas to 16 aircraft per year in order to complete the Air Force order of 83 jets.
HAL Tejas is an Indian single-engine, fourth generation and multi role aircraft.
Quick Fact: The LCA was offcially named as Tejas in 2003.
5.Miscellaneous
Ford joins hands with Google to offer cloud-based data services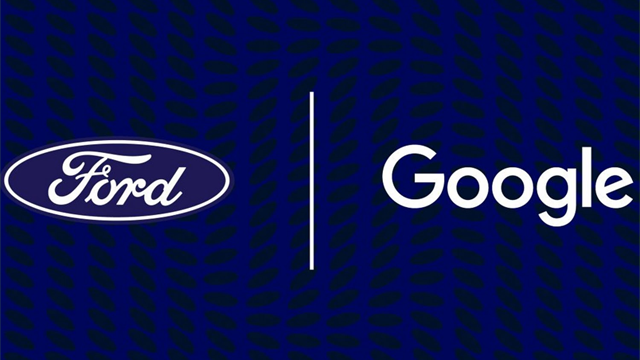 Ford Motor Co has joined hands with Alphabet Inc's Google to cooperate in software, artificial intelligence and cloud computing.
The automaker will deploy Google artificial intelligence technology to improve the efficiency of vehicle development and manufacturing operations.
Under the 6 year partnership, it will incorporate the Android operating system of the Google into its Ford and Lincoln vehicles starting in 2023.
Quick Fact: Henry Ford founded Ford Motors on 16 June, 1903.
6.Sports
Former pacer Merv Hughes inducted into the Australian Cricket Hall of Fame
Former right-arm fast bowler Merv Hughes has been inducted into the Australian Cricket Hall of Fame.
The 59-year-old played 53 Tests and 33 ODIs for Australia in a career spanning from 1985 to 1994, scoring 212 Test wickets and 38 ODI wickets.
His career-best figures of 8-87 was against the West Indies at the WACA in 1988.
7.Miscellaneous
Dalai Lama pens new book 'The Little Book of Encouragement'
Tibetan spiritual leader the Dalai Lama has come out with his new book titled 'The Little Book of Encouragement'.
The book has been edited by Renuka Singh and published by Penguin Random House.
Thr book contains 130 quotes related to dealing with a panic-stricken world, combat rising extremism, polarity and climate change.
8.Defense
Bengaluru hosts Asia's biggest Aero Show 2021
Defense Minister Rajnath Singh inaugurated the 13th edition of the mega 3-day Aero show taking place in a hybrid mode (physical+ virtual).
From modest beginnings in 1996, Aero India has now become the Asia's largest defense and aerospace air show over the years.
The event will witness the Indian Ocean Region (IOR) Defense Minister's Conclave for the first time.
Quick Facts: Motto of Indian Air Force is "Glory that touches the sky".