1.Miscellaneous
WHO launches 'C-TAP' for equitable access to life-saving technology
C-TAP stands for COVID-19 Technology Access Pool
C-TAP aims to:
share research and information to quicken vaccine and medicine development
boost collaboration to increase manufacturing capacity for any products that are developed
C-TAP has been launched after the request of 37 nations for common ownership of COVID-19 vaccines, medicines and other diagnostic tools.
Quick Fact: Tedros Adhanom is the Director-General of the World Health Organization
2.Person in News
Pradip Kumar appointed Secretary in Ministry of Steel
Pradip Kumar Tripathi has been appointed the Secretary of Ministry of Steel
He was previously the Special Secretary and Establishment Officer in the Department of Personnel and Training (DoPT).
Quick Fact: Dharmendra Pradhan is the Union Minister of Steel
3.Sports
Khelo e-Pathshala programme inaugurated by Ministry for Youth Affairs and Sports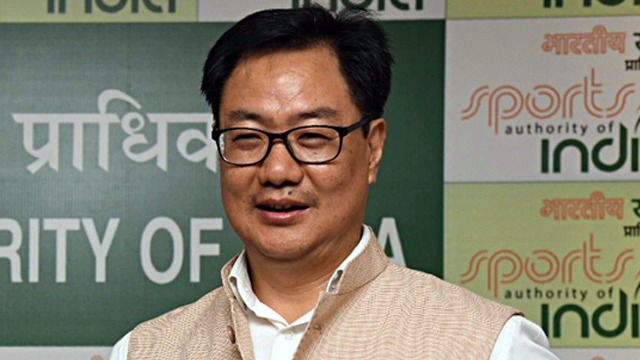 Khelo e-Pathshala has been launched by the Sports Authority of India (SAI) in collaboration with National Sporting Federations (NSF)
It is India's first national open online coaching and education programme for the grassroot level athletes
The ministry has also launched the India Community Coach Development Programme for community coaches and PE teachers all over the country
Quick Fact: Kiren Rijiju is the Union Minister for Youth Affairs and Sports
4.Geography
Cyclone Nisarga develops over Arabian Sea
Cyclone Nisarga developed and intensified into a severe cyclonic storm on 3rd June, and before its wind speeds decreased after making landfall
It is the first cyclone to hit Mumbai in 100 years
Maharashtra, Gujarat, Daman and Diu, and Dadra and Nagar Haveli have been put on high alert 
Quick Fact: IMD, India Meteorological Department, tracks and provides updates about cyclones in India
5.Miscellaneous
Kolkata Port Trust renamed Shyama Prasad Mukherjee Port Trust
The decision was made on the 150th anniversary of the port
Renaming of the port was approved by the Union cabinet.
The longest tunnel of JnK, Chenani-Nashri tunnel has also been renamed as Shyama Prasad Mukherjee Tunnel
Quick Fact: Dr. Shyama Prasad Mukherjee founded the Bharatiya Jana Sangh, the predecessor of BJP,  in 1951.
6.National Affairs
Bimal Julka Committee submits report on Rationalization of Film Media units
The committee is operating under the Ministry of Information and Broadcasting
It has recommended:
roadmaps for the development of National Film Development Corporation, Children's Film Society of India, National Film Archives of India, etc
Professionally led four verticals of festival, production, heritage and knowledge, under which the above institutes should work
creation of film promotion funds for independent filmmakers to make commercial films