1.Person in News
Aveek Sarkar becomes new Chairman of Press Trust of India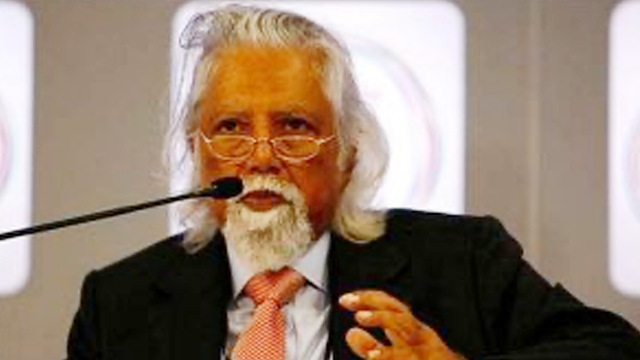 Aveek Sarkar is the Editor Emeritus and Vice Chairman of the Ananda Bazar Group of Publications
He has been elected as the chairman of Press Trust of India (PTI)
He will be succeeding Vijay Kumar Chopra in this role.
Quick Fact: Headquarters of PTI is located in New Delhi
2.Sports
CFI to host first-ever Cycling Summit in 2021
Cycling Federation of India (CFI) will be hosting the first-ever Cycling Summit in 2021.
The aim of the summit is to promote the culture of cycling in India.
The summit will take place in Delhi, Mumbai and Bangalore.
Quick Fact: CFI was established in 1946
3.Person in News
Dr. S. Padmawati, India's first female cardiologist, passes away
She was the first female cardiologist of India and was known as 'Godmother of Cardiology'
She passed away at the age of 103 years due to COVID-19.
She is the founder of National Heart Institute
4.National Affairs
THE World University Ranking 2021
World University Rankings, 2021 were released by Times Higher Education
In the rankings:
Indian universities did not feature in the top 300
University of Oxford, Stanford University, Harvard University, California Institute of Technology, Massachusetts Institute of Technology were in the top
USA was the most featured country with 59 universities in top 200
China's Tsinghua University was the first Asian university to make it to top 20
5.Economy
Global Innovation Index: India ranks 48
GII was released by the World Intellectual Property Organization (WIPO)
In this year's index:
India has ranked among top 50 countries for the first time
It is at the top position among central and southern Asian countries
Switzerland ranked at the first position followed by Sweden, USA, UK and Netherlands
The theme of the index was, 'Who will Financial Innovation?'
6.National Affairs
Hindi, Dogri, Kashmiri, Urdu and English to be official languages of JnK
Union Cabinet has approved the Jammu and Kashmir Language Bill, 2020.
The bill makes five languages— Urdu, Hindi, Dogri, English and Kashmiri, the official languages of the Union Territory.
Earlier, only Urdu and English were the official languages of the state.