1) National Affairs
Lok Sabha TV and Rajya Sabha TV merged into Sansad TV
The Rajya Sabha and Lok Sabha Television channels that broadcast the proceeding of the upper and lower Houses of Parliament, respectively, have been merged into a single entity
The new channel has been named the 'Sansad Television'
Ravi Capoor, a retired IAS officer of the 1986 batch, has been appointed as the Chief Executive Officer (CEO) of Sansad TV for one year.
Quick Fact: The Rajya sabha Chairman is M. Venkaiah Naidu
2) Government Scheme
Thawarchand Gehlot launches 'Sugamya Bharat App'
Union Minister of Social Justice and Empowerment Thawarchand Gehlot virtually launched the "Sugamya Bharat App" and a handbook entitled "Access-The Photo Digest" through a video conference.
The App and the handbook have been developed by the Department of Empowerment of Persons with Disabilities (DEPwD) under the Ministry of Social Justice and Empowerment.
Sugamaya Bharat App- a Crowdsourcing Mobile Application is a means for sensitizing and enhancing accessibility environment, transportation sector, and ICT ecosystem in India.
Quick fact: Union Minister of Social Justice and Empowerment is Thawarchand Gehlot
3) Government Scheme
Uttarakhand CM launches "Gharoki Pechan, Chelik Naam" scheme
Uttarakhand Chief Minister Trivendra Singh Rawat has launched "Gharoki Paachan, Chelik Naam" (daughter's name is a home's identity) programme.
It is a development scheme worth 42 crores, initially, the scheme has been launched in Nainital and later set to be extended to the entire state.
The government of Uttarakhand is working towards women empowerment and 32,00 women groups of the state are being linked with self employment to make them self-reliant.
Quick Fact: Governor of Uttarakhand is Baby Rani Maurya
4) International Affairs
Israel officially receives first-ever UAE ambassador
Israel's President has formally received the first-ever ambassador from the United Arab Emirates, following last year's historic agreement between the countries to normalise ties.
UAE envoy Mohamed Al Khaja, who arrived in Israel, delivered his credentials to Israeli President Reuven Rivlin at a ceremony in Jerusalem.
The UAE was the first country to agree to establish full diplomatic relations with the Jewish state under the Abraham Accords, a pact broken by former US President Donal Trump.
Quick Fact: The Israel Prime Minister is Benjamin Netanyahu
5) National Affairs
National Safety Day is observed on 4th March in India
The National Safety Day (NSD) is celebrated on 4th March by the National Safety Council (NSC) of India,
In 2021, we are observing the 50th National Safety Day and the theme of NSD 2021 is " Sadak Suraksha (Road Safety)"
The aim of this is to instill a sense of safety awareness among people by providing them with safety, health, and environment-related issues.
Quick Fact: National Safety Council was set up on 4th March 1966 by the Ministry of Labour
6) International Affairs
World Bank plans 100 million USD guarantee scheme for solar rooftop projects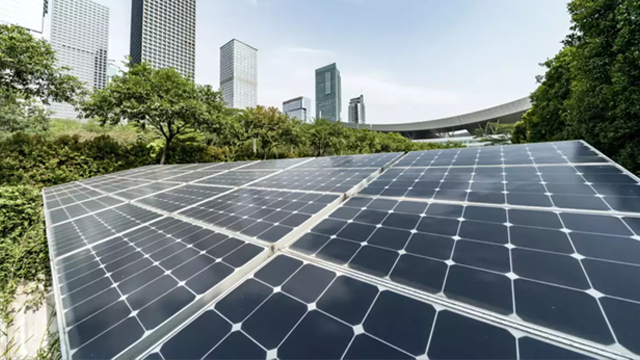 The World Bank plans to introduce a 100 million USD credit guarantee scheme to boost India's rooftop solar programme, which has not gained enough traction.
The scheme will allow micro, small, and medium enterprises (MSMEs) to avail concessional debt financing for setting up rooftop solar units.
The World Bank scheme, along with the SBI and the MSME ministry to accelerate the adoption of rooftop solar units, will help MSMEs access credit of around 1 billion USD.
Quick Fact: The President of the World Bank is David Malpass
7) Sports
 AIBA's champions and veterans committee appoints Mary Kom as Chairperson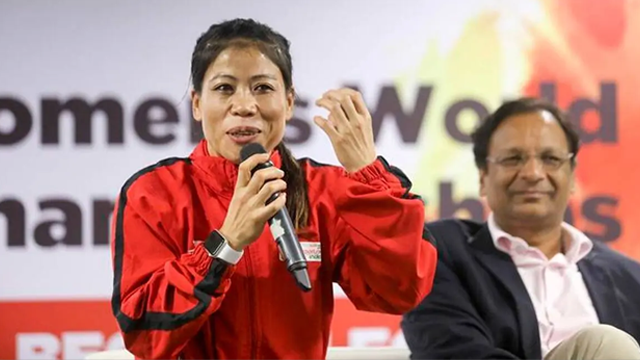 Six-time world champion boxer Mary Kom has been appointed as the Chairperson of the International Boxing Association's (AIBA) Champions and Veterans Committee.
The 37-year-old was voted to the post by AIBA's board of directors on 3rd March 2021.
The Committee consists of the most respected worldwide boxing veterans and champions who have achieved significant results and are ready to share their experience.
Quick Fact: The President of AIBA is Umar Kremlyov
8) Environment
Australia builds world's first platypus sanctuary
Australian conservationists have plans to build the world's first refuge for the platypus, to promote breeding and rehabilitation as the duck-billed mammal faces extinction.
The Taronga Conservation Society Australia and the New South Wales State government said they would build the specialist facility.
The specialist facility will have mostly ponds and burrows for the semi-aquatic creatures at a zoo 391km from Sydney by 2022.
Quick Fact: The Prime Minister of Australia is Scott Morrison