1.National Affairs
Foundation stone laying ceremony of IIM-Dhaula Kuan, Himachal Pradesh
The foundation stone was laid by Union Education Minister Ramesh Pokhriyal Nishank.
The establishment of the institution will help in nurturing management leaders who can further boost the tourism, power and environment potential of the state.
Boosting the skill and management level of future youth leaders also aligns with India's vision of Atmanirbhar Bharat.
2.Economy
 Infosys Finacle to enable digital transformation of National Bank of Bahrain
National Bank of Bahrain (NBB) has selected Infosys Finacle to digitally transform its transaction banking business.
It will be using the Finacle Liquidity Management Platform to offer a range of services to its corporate clients.
The platform will enable NBB to deliver a fully contextual and tailored digital banking experience to all its customers.
Quick Fact: Salil Parekh is the CMD of Infosys
3.Economy
Axis Bank launches Automated Voice Assistant 'AXAA'
Private sector bank, Axis Bank, has launched an Automated Voice Assistant 'AXAA'.
'AXAA' is an artificial intelligence-powered conversational voice BOT which can converse in English, Hindi and Hinglish
It will function like a humanoid and take customer experience a level over the conventional Interactive Voice Response (IVR) system.
Quick Fact: Amitabh Chaudhry is the CMD of Axis Bank
4.Miscellaneous
New Book Release: Vishesh: Code To Win: Authored by Nirupama Yadav
The book has been written by sportswoman-turned-author Nirupama Yadav.
It is the story of Vishesh Bhriguvanshi, India's youngest Basketball team captain who represented India at Asian Games, Asian Championships, Indoor Asian Games, South Asian games, etc.
It narrates their struggle to champion a sport in a country where cricket overshadows the entire sport sector.
5.Person in News
Nobel Peace Prize winner John Hume passes away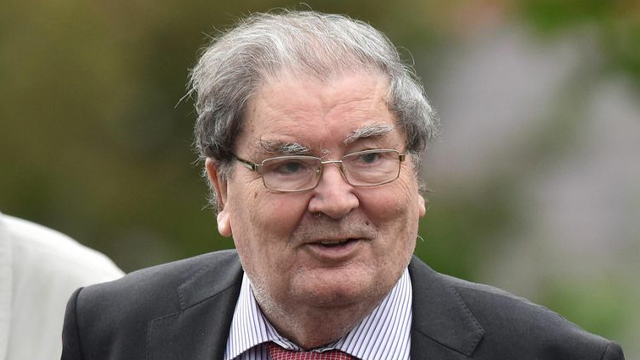 John Hume was a prominent Northern Ireland politician
He received the Nobel Peace Prize in 1998 for his role in ending the conflict in Northern Ireland.
He is considered the most important figures in the recent political history of Ireland and is known as one of the architects of the Northern Ireland peace process.
Quick Fact: The capital of Northern Ireland is Belfast.
6.Person in News
William English, the co-inventor of the computer mouse, passes away
William Kirk English, an American computer engineer, co-invented the world's first computer mouse
He co-developed the mouse along with Douglas Engelbart at the Stanford Research Institute
He also worked in Xerox PARC, Palo Alto, California and Sun Microsystems, California.
Quick Fact: The first mouse prototype was a pinewood block, a crude button, and a connector!
7.Person in News
Ebrahim Alkazi, father of Indian Modern Theatre, passes away
Ebraham Alkazi was a famous Indian theatre director and drama teacher
He won the Padma Shri (1966), Padma Bhushan (1991), Padma Vibhushan (2010) and Sangeet Natak Akademi Award and Fellowship for lifetime contribution to theatre.
His mentees include notable actors like Naseeruddin Shah, Om Puri, Pankaj Kapoor, etc.
Quick Fact: He was the first and longest serving Director of National School of Drama (1962-77)
8.International Affairs
Japan marks the 75th anniversary of the world's first atomic bomb attack on Hiroshima, on August 6th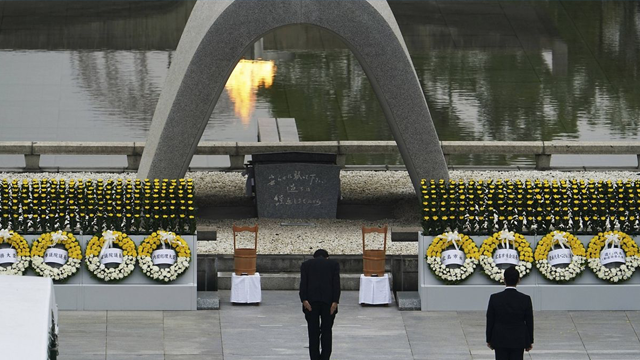 United States warplane Enola Gay dropped an atom bomb named 'Little Boy' on Hiroshimain on 6th August 1945.
On 9th August 1954, it dropped another atom bomb 'Fat Man' on Nagasaki
Nearly 2 lakh people died due to these bombings, while countless others, known as Hibakushas, suffered from the long-term carcinogenic effect of the bombs.
Quick Fact: The military RnD project which led to the development of nuclear weapons to be used in WII is called the Manhattan Project