1) National Affairs
National Committee to be formed by govt. to commemorate  75 years of Independence
The government constitutes a National Committee headed by PM Narendra Modi to commemorate 75 years of Independence ( on 15th August 2020).
The committee has 259 members that include former President Pratibha Patil, Chief Justice of India S.A Bobde, National Security Advisor Ajit Doval, 28 chief ministers, artists like Lata Mangeshkar, A. R Rahman, and many more.
The celebrations are proposed to be launched 75 weeks prior to 15th August 2022.
Quick Fact: India became independent on 15th August 1947
2) National Affairs
Sanjay Dhotre inaugurates "India Telecom 2021" 
TEPC (Telecom Equipment Export Promotion Council) has organised "India Telecom 2021" an Exclusive International Business Expo being virtually held on March 3rd and 4th 2021.
It was organised under the Market Access Initiative Scheme (MAI) of the Department of Commerce, Government of India with support of the Department of Telecommunication & Ministry of External Affairs.
The event was attended by potential buyers across the globe.
Quick Fact: Sanjay Dhotre is Union Minister of State for Education, Communications and Electronics & Information Technology.
3) Art & Culture
Jaishakar inaugurates new Cultural Centre of HC in Dhaka
A new cultural centre of the High Commission of India was inaugurated by the External Affairs Minister Dr. S. Jaishankar in Dhaka
It is the second cultural centre of the High Commission of India after the Dhanmondi centre at the Indira Gandhi Cultural Centre in Dhaka
The new cultural centre has facilities for conducting short-term courses on Indian art forms and holding cultural programmes and art exhibitions.
Quick Fact: The Minister of External Affairs of India is Subrahmanyam Jaishankar.
4) Person in News
Tashnuva Anan becomes Bangladesh's first transgender news anchor
A private news channel has appointed Bangladesh's first transgender news presenter.
Tashnuva Anan Shishir will start anchoring news for Boishakhi TV from International Women's Day on 8th March.
Tashnuva Anan is a model and actor who began her career in the theatre group Nautua in 2007.
Quick Fact: The Prime Minister of Bangladesh is Sheikh Hasina
5) Government Scheme
Harsh Vardhan launches "CSIR Floriculture Mission"
CSIR Floriculture Mission has been recently approved for implementation in 21 states and UT of India
The available knowledge base in CSIR institutes will be utilised to help Indian farmers and industry reposition itself to meet the import requirements.
Floriculture is concerned with growing and marketing flowers and ornamental plants as well as flower arrangements.
Quick Fact: Council of Scientific and Industrial Research is headed by the Prime Minister of India.
6) Science and Technology
SpaceX successfully tests Starship SN10 rocket
SpaceX has successfully tested its Starship SN10 prototype rocket after two recent failed attempts.
The SN-10 rocket prototype was launched at an altitude of 10,000 Kilometres on 3rd March and then landed back on the ground. However, the rocket exploded about six minutes after landing.
The test launch is deemed successful because the goal was to gather information on how the flaps work to control the rocket when it is horizontal as it is falling back to earth.
Quick Fact: Space X is an American aerospace manufacture and space transportation service company founded by Elon Musk
7) International Affairs
International Women's Day is observed globally on 8th March 
International Women's Day is celebrated on the 8th of March every year, which celebrates the social, economic, cultural, and political achievements of women.
The day also marks a call to action for accelerating women's equality.
This year's theme for International Women's Day is "Women in leadership: Achieving an equal future in a COVID-19 world"
Quick Fact: The UN began celebrating International Women's Day in 1975
8) Person in News
Naureen Hassan appointed as first VP & COO of Federal Reserve Bank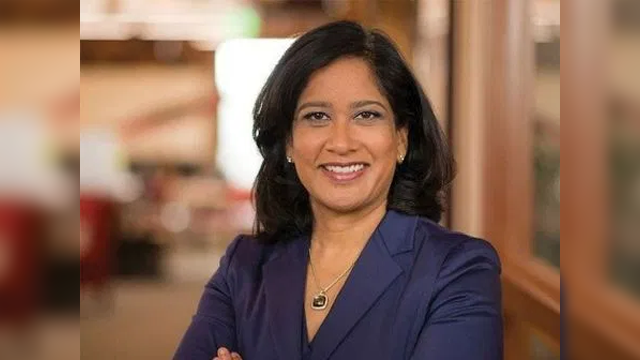 Indian-origin Naureen Hassan has been appointed as the First Vice President and Chief Operating Officer (COO) of the New York-based Federal Reserve Bank.
Hassan, whose parents had immigrated from India, is a 25 year veteran of the financial services industry with expertise in strategy, digital transformation, cybersecurity, and regulatory/risk management.
With this new role, Hassan will become the second-highest-ranking officer of the New York Fed as well as an alternate voting member of the Federal Open Market Committee.
Quick Fact: The CEO of Federal Reserve Bank is John C. Williams