1) Art and Culture
Ramesh Pokhriyal inaugurates World Book Fair 2021
Union Education Minister Ramesh Pokhriyal has virtually inaugurated New Delhi World Book Fair 2021-Virtual Edition.
2021 is the 29th edition of the annual World Book Fair and for the first time, the fair will be held virtually due to the Covid-19 pandemic.
It has been organized by the National Book Trust (NBT) and the theme of 2021 is "National Education Policy-2020"
Quick Fact: Education Minister of Delhi is Manish Sisodia
2) Government Scheme
Forty Scholars to be awarded ISRF 2021
40 scholars from six countries have been awarded the Indian Science Fellowship (ISRF) 2021 on the basis of their research proposal, experience, academic merit, and publication record.
ISRF is a platform to establish research cooperation and Science and Technology partnerships with neighbouring nations.
It was launched by the Department of Science and Technology in 2015 for Afghanistan, Bangladesh, Bhutan, Maldives, Myanmar, Nepal, Sri Lanka, and Thailand.
Quick Fact: Union Education Minister of India is Ramesh Pokhriyal
3) Person in News
Eminent Kannada poet Lakshminarayana Bhatta passes away
Renowned Kannada poet, eminent academic, and critic Prof N S Lakshminarayan Bhatta (85 years) passed away in Bengaluru.
He is known as 'NSL' in the literary circles and Kannada music world and a recipient of the Sahitya Akademi award.
He was an expert in Kannada, English, and Sanskrit Literature and his anthology of poems included Nilanjana, Deepika, Bhava Sangama, Baro Vasantha, Madhuri, and Mandara.
Quick Fact: Sahitya Akademi Award is a literary honour that is conferred on writers of the most outstanding books literary merit published in any 24 major Indian languages.
4) Miscellaneous
All-Women Crew on Vessel MT Swarna Krishna makes history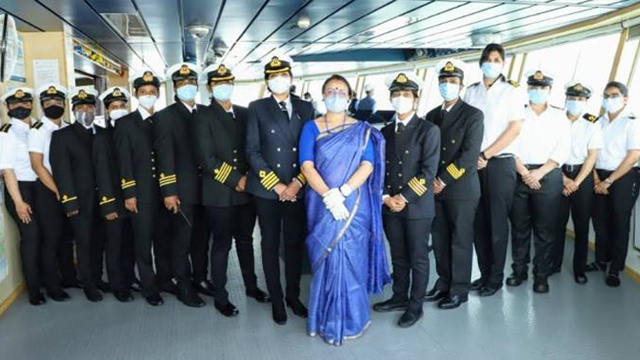 The all-women crew of onboard Shipping Corporation of India (SCI) vessel MT Swarna Krishna created history as for the first time in the world maritime, that a ship is being sailed by all women officers.
Union Minister Mansukh Mandaviya virtual flagged off an all-women crew to commemorate International Women's Day on the 8th of March.
Mandaviya acknowledged the contribution and sacrifice of the women seafarers who acted as the Indian ambassadors to the global maritime community and made the nation proud.
Quick Fact: Mansukh Mandaviya is Minister of State for Ports, Shipping & Waterways (Independent Charge)
5) National Affairs
India's first 'Transgender Community Desk' opens in Telangana
Cyberabad police has inaugurated 'Transgender Community Desk at Gachibowli Police Station in Rangareddy district, Telangana.
It is the first-of-its-kind gender-inclusive community policing initiative of India, the desk will provide counseling, legal aid, life skills, soft skills training, job placements, and many other things.
It will be the focal point for all grievance redressal among the transgender community, the desk will support and file in cases for violence or discrimination against any transgender person.
Quick Fact: The Chief Minister of Telangana is K.Chandrashekar Rao
6) Government Schemes
PM to inaugurate 'Maitri Setu' between India and Bangladesh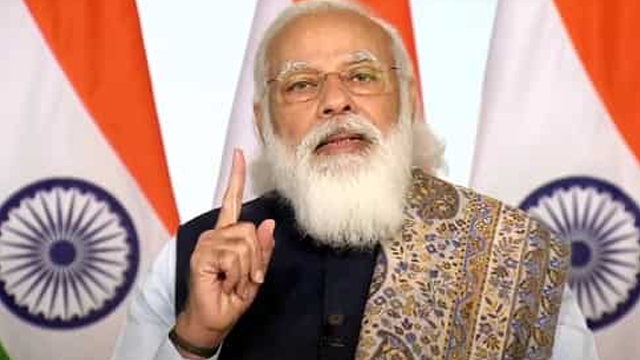 PM Narendra Modi will inaugurate 'Maitri Setu' between India and Bangladesh
Maitri Setu has been built over the Feni river which flows between Tripura and Bangladesh.
Maitri Setu symbolises the growing bilateral relations and friendly ties between India and Bangladesh.
Quick Fact: The President of Bangladesh is Abdul Hamid
7) Science and Technology
Google launches "Women Will Web Platform"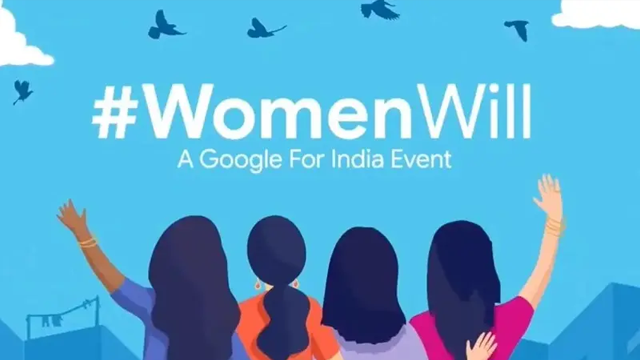 Google has launched a new web platform "Women Will' on 8th March on the occasion of "International Women's Day".
This platform will provide support to 1 million rural women in India in order for them to become entrepreneurs with the help of accelerator programmes, business tutorials, and mentorship.
The web portal can be accessed in English and Hindi languages and will offer guidance to aspiring women in villages to turn their hobbies into a business like tailoring, home tuition, etc.
Quick Fact: The CEO of Google is Sundar Pichai
8) Defence
Historic visit of Indian Naval Ships to Mongla, Bangladesh
The Indian Naval Ships are all set to make the first-ever visit to the historic port town of Mongla Bangladesh.
The ships will make part of the 'Swarnim Vijay Varsh' celebration which will be commemorating 50 years of the 1971 liberation war against Pakistan.
Bangladesh Liberation War 1971 was a revolution and armed conflict which sparked due to the rise of the Bengali nationalist and self-determination movement in East Pakistan during 1971.
Quick Fact: The PM of Bangladesh is Sheikh Hasina