Defense
India and Saudi Arabia to conduct first ever naval exercise 'AL-MOHED AL-HINDI 2021'
The joint naval exercise will showcase the reflection of growing military cooperation between the two nations.
India's guided-missile destroyer INS Kochi is to participate in the exercise.
The exercise is taking place amid increasing tension in the Gulf region following a drone attack on a merchant tanker 'MV Mercer Street' off Oman.
Quick Fact: INS Kochi was built by Mazagon Dock Ltd. (MDL) for the Indian Navy under the code name Project 15A.
Art & Culture
National Maritime Heritage Complex to be developed as an international tourist destination
NMHC is to be developed as an international tourist destination in the Lothal region of Gujarat and will be dedicated to the legacy of maritime heritage of India.
The heritage complex would cover an area of 400 acres comprising structures like Heritage Theme Park, Maritime Institute, eco resorts, etc.
The complex seeks to create an edutainment approach with virtual reality, sound and light shows and short films on important events of Maritime history
Quick Fact: Lothal was the southernmost city of ancient Indus Valley Civilisation and had the world's earliest known dock.
International Affairs
China plans to become carbon-neutral by the year 2060
China is the biggest emitter of carbon dioxide currently due to the rapid industrialization that took place over the years.
Carbon neutral means cutting carbon dioxide emissions as large as possible and offsetting what cannot be eliminated by switching to renewable energy sources.
To achieve the carbon neutral goal by 2060 China requires to find alternatives for fossil fuels which powers its economy and rapid urbanization.
Quick Fact: China is currently the world's largest producer of Gold.
Science and Technology
Delhi CM Arvind Kejriwal to launch Faceless Transport Services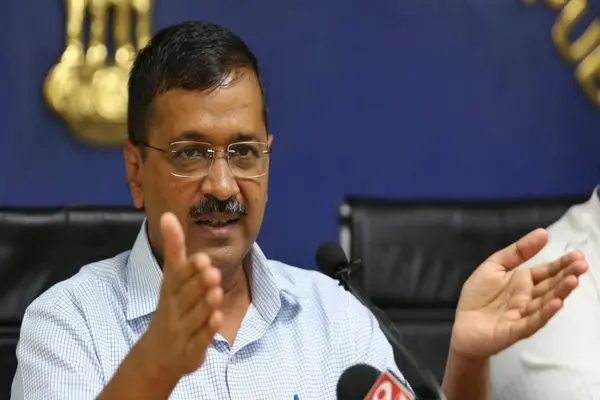 Delhi government will launch faceless transport services and will bring all the driving licences, registration and services related to permit, online.
Faceless services consist of renewal of driving licence, learning licences, transfer of ownership, duplicate registration and many more services.
e-Learning Licences (eLL) could also be obtained by the applicants following an online test at home or workplace.
National Affairs
PM Narendra Modi announces 'National Edible Oil Mission'
Prime Minister Narendra Modi has announced a INR 11,000 crore National Edible Oil Mission- Palm Oil (NMEO-OP) to make India self-reliant.
The farmers will be provided with all the facilities from quality seeds to technology under the Mission.
The Centre has been already running a National Mission on Oilseeds and Oil Palm to boost oilseeds and palm oil.
Economy
SIDBI unveils 'Digital Prayaas' app-based lending platform
Small Industries Development Bank of India (SIDBI) has unveiled an app-based digital lending platform 'Digital Prayaas' to facilitate loans to entrepreneurs.
The platform has engaged in the promotion, financing and development of Micro, Small and Medium Enterprises (MSMEs).
SIDBI has partnered with BigBasket to provide loans to its delivery partners for the purchase of e-bikes and e-vans facilitating loan to the borrower's family for their own micro-enterprise.
Quick Fact: SIDBI is headquartered in Lucknow, Uttar Pradesh.
Agreement
UNICEF India and Facebook join hands to making a safer online world for children
UNICEF India and Facebook have launched a one-year initiative on ending violence against children creating a safe online and offline space for children.
The initiative aims to increase awareness on violence against children and improve a child's resilience as well as capacity to access the digital world safely.
The partnership includes a nationwide social media campaign and capacity building for 100,000 school children on online safety, digital literacy and psychosocial support.
Quick Fact: Facebook is headquartered in California, United States of America.
State Affairs
Nagaland wins 7 National Awards under the Van Dhan Yojana Scheme
Nagaland has been conferred with 7 national awards on the first Van Dhan Annual Awards 2020-21 during the 34th foundation day of TRIFED.
Union Tribal Minister of Nagaland, Arjun Munda presented the awards through a zoom webinar.
The state has claimed the top position in 'Best Survey State', 'Best Training' and 'Most number of VDVKC's established'.
Quick Fact: The full form of TRIFED is 'TRIbal Cooperative Marketing Development FEDeration of India Limited'.
More GK & Current Affairs Resources: