1.Defence
The largest Indian Navy Exercise TROPEX-21 is currently underway
Theatre Level Operational Readiness Exercise (TORPEX 21) commenced in January. The exercise is observing the participation of all operational units of Indian Navy such as submarines, ships and aircraft
The exercise is being held in the Indian Ocean Region and its adjunct waters.
The aim of exercise is to test the combat readiness of the Navy for the complex multi-dimensional scenario amid the tight geo strategic environment.
Quick Fact: Sea Vigil and TROPEX together will cover the entire spectrum of maritime security challenges, including transition from peace to conflict.
2.Person in News
Akshay Kumar Singh to be the new Managing Director and Chief Executive of LNG
The Director of Indian Oil Corp (IOC), Akshay Kumar Singh, will be the new managing director and chief executive of the country's biggest gas importer, Petronet LNG Ltd.
Mr.Singh will replace Prabhat Singh who served for a term of 5 years.
Petronet LNG Ltd. is anndian oil and gas company formed by the government of India to import liquified natural gas (LNG) and set up LNG terminals across the country. Petronet is a joint venture of IOC, GAIL, ONGC and BPCL.
Quick Fact: Petronet has set up the country's first LNG receiving and regasification terminal in Dahej, Gujarat and another terminal in Kochi, kerala.
3.Person in News
Vidisha Maitra an Indian Diplomat to be elected to UN Advisory Committee
Vidisha Maitra has been elected to the UN's Advisory Committee on Administrative and Budgetary Question.
She won with 126 UN members supporting her for the only post for Asia-Pacific group, while 64 voted against her.
India has been a member of the UN Advisory Committee since its inception in1946.
Quick Fact: Mr Antonio Guterres is the Secretary General of the United Nations.
4.Economy
SBI signs an agreement for 1 billion USD with JBIC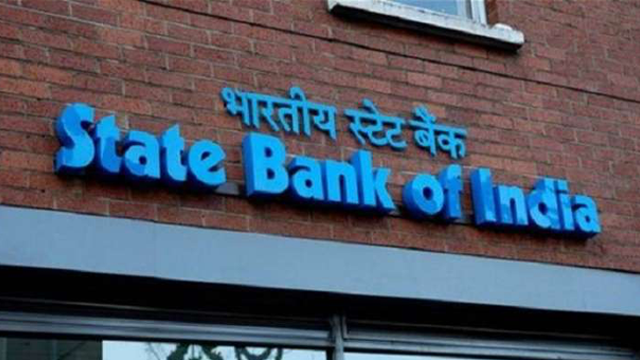 The State Bank of India (SBI) has signed a loan agreement of upto 1 billion USD with The Japan Bank for International Cooperation (JBIC).
The loan will facilitate the operation of Japanese car companies in India. The financing will assist the Government of India's 'Make in India' initiative.
600 million USD will be financed by JBIC, the rest will come from other participating members like Sumitomo Mitsui Banking Corporation, MUFG bank, Shizuoka Bank and Bank of Yokohoman.
Quick fact: The chairman of SBI is Dinesh Kumar Khara. SBI has the largest network of over 22,100 branches in india. 
5.Science and Technology
Skyroot signs MoU with Bellatrix for Orbital Transfer Vehicle
Skyroot Aerospace, a Hyderabad based rocket startup has signed Memorandum of Understanding with Bellatrix Aerospace, a small satellite company based in Bangalore.
Bellatrix Aerospace is building a vehicle that will work as a "taxi in space" to ferry small satellites into multiple orbits. The orbital transfer vehicle is expected to help global operators reduce time and cost while launching communication and earth observation satellites.
The vehicle is expected to launch to low earth orbit in 2023 on the Vikram rocket made by Skyroot Aerospace. The vehicle will offer ride-sharing or small satellites and drop each passenger to their intended slots in space.
Quick Fact: Skyroot is founded by former Indian Space Research Organisation (ISRO) scientist. The CEO is Pawan Kumar Chandra.
6.Environment
China to launch a public platform to track and crack the polluters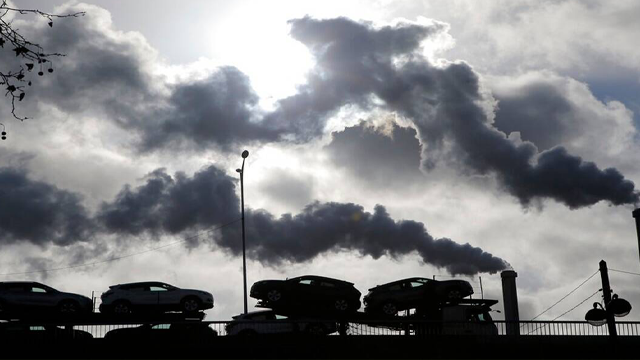 The environment ministry of China is going to launch a public platform that will allow authorities and members of the public to monitor real-time emission levels and check historical data in order to determine whether rules are being breached.
Polluting enterprises are obliged to install monitoring equipment and keep at least five year data, with fines of 20,000 yuan ($31,00).
A total of 2.36 million companies, industrial facilities and institutions in China are legally obliged to obtain permits for emitting pollutants like sulphur dioxide or wastewater.
Quick Fact: China is the world's biggest emitter of fossil fuel carbon dioxide emission.
7.International Affairs
International Epilepsy Day is observed on the second Monday of February every year.
In the year 2021, International Epilepsy Day was on 8th February.
The day is organised jointly by the International Bureau for Epilepsy (IBE) and the International League Against Epilepsy (ILAE).
The objective is to raise awareness about Epilepsy and highlight the kinds of problems faced by the victims.
Quick Fact: Epilepsy is a neurological disorder which makes a person go through sudden and recurrent episodes of sensory disorder.
8.Environment
Tamil Nadu to create the 5th Tiger Reserve in the state 
The Srivilliputhur Megamalai Tiger Reserve is the 5th Tiger reserve added by the state of Tamil Nadu.
The reserve will encompass the Meghamalai and Srivilliputhur Grizzled Squirrel Wildlife Sanctuaries.
The four other tiger reserves are Kalakad Mundanthurai Tiger reserve, Anamalai Tiger reserve, Mudumalai Tiger Reserve and Sathyamangalam Tiger reserve.
Quick Fact: India has 70% of global tiger population.