1.Environment
Fossil of Earth's Oldest Animal Found in Bhimbetka
Researchers believe that they have found India's first fossil of Dickinsonia in Bhimbetka.
Dickinsonia is considered to be Earth's oldest animal, dating back 570 million years ago (late Ediacaran period).
It is considered an internal link between the early, simple organisms and then explosion of life in the Cambrian Period that was around 541 million years ago. Dickinsonia has been found in Australia, Russia, Ukraine and China.
Dickinsonia's discovery in India will pave for further assessment of biogeographic provinces and also plate tectonic reconstructions for late Ediacaran. It also confirms assembly of Gondwanaland (ancient supercontinent).
Quick Fact: Bhimbetka Caves are situated in foothills of the Vindhyan Mountains (Near Bhopal) in Madhya Pradesh. It is also a UNESCO world heritage site.
2.Government Schemes
Government has approved inclusion of 'Speciality Steel' under Production Linked Incentive (PLI) Scheme
Speciality Steel is a steel containing alloys that provide special properties, such as resistance to corrosion or to heavy load.
It is also called alloy steel.
Earlier, PLI scheme across 10 key specific sectors was launched to attract investment, enhance export etc. Other specific sectors are Advance Chemistry Cell (ACC) Battery; Electronic/ Technology Products, Food Products, High Efficiency Solar PV Modules, White Goods (ACs and LED)
Quick Fact: PLI is a scheme that aims to give companies incentive on incremental sales from products manufactured in domestic units. The scheme invites foreign companies to set up units in India, however, it also encourages local companies to set up or expand existing manufacturing units.
3.Environment
Oil spill at Kerala Beach
2000 litres of furnace oil leaked at Kerala Coast from state run Travancore Titanium Products (TTP).
An emergency clean-up was launched to address furnace oil leak at Kochuveli near Thiruvananthapuram.
Oil is one of the most abundant pollutants in the oceans. Approximately 3 million tons of oil contaminates oceans annually.
Quick Fact: The Chief Minister of Kerala is Pinarayi Vijayan and the Governor is Arif Mohmmad Khan.
4.International Affairs 
New Zealand Parliament scraps tie requirement after Maori MP ejected from chamber over dress code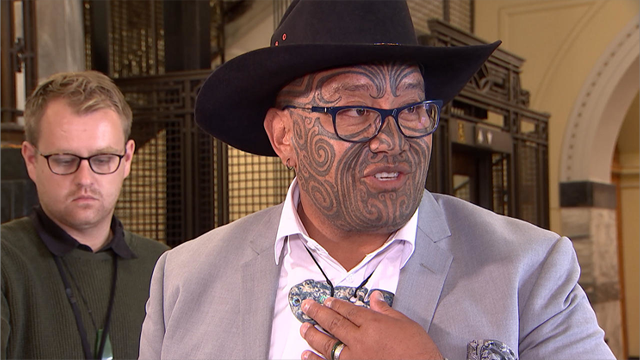 The Maori are the indigenous people of New Zealand.
They are Polynesian and make up 15% of the country's population. Polynesian is a vast string of islands in the Pacific Ocean, including Hawaii, New Zealand, Easter islands, Tonga, and French Polynesia.
Te Reo Maori is their native language.
Quick Fact: It is believed that Maori migrated to New Zealand from elsewhere in Polynesia around the 9th century to 13th century AD.
5.International Affairs
IEA releases India Energy Outlook 2021 report
The International Energy Agency (IEA) has released India Energy Outlook 2021 report that examines opportunities and challenges faced by India.
The report examines pathways out of the crisis that emerged from Covid-19 pandemic, as well as long- term trends.
India is the world's third largest energy consuming country due to rising incomes and improving standards of living.
Quick Fact: The International Energy Agency (IEA) is a Paris based autonomous intergovernmental organisation established in the framework of the Organisation for Economic Cooperation and Development (OECD) in 1974. India is the associate member of IEA.
6.National Affairs
Vijaynagara officially declared as 31st District of Karnataka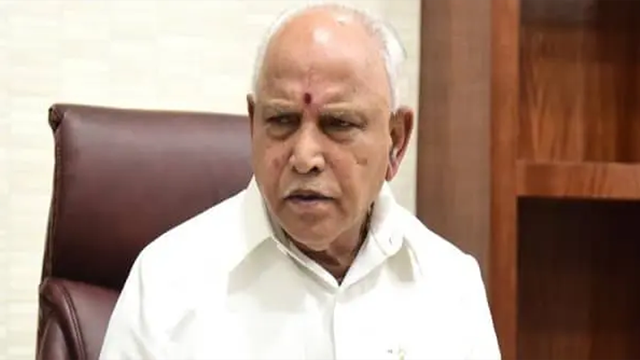 Vijaynagara has been declared as the 31st district of Karnataka through official gazette notification.
Vijaynagara, the new district of Karnataka has been carved out of Bellary district and named after Vijaynagara empire that ruled from this region from 1336 to 1646 A.D
The UNESCO World Heritage site Hampi, will be a part of Vijaynagara.
Quick Fact: Vijaynagara Empire or Karnata Empire was established by Harihara-1 and his brother Bukka Raya-1 of Sangama Dynasty. 
7.Science and Technology
India's 1st Thunderstorm Research Testbed to be established in Odisha
The Indian Meteorological De[artment (IMD) has announced settng up of the first 'Thunderstorm Research Testbed' of the country in Balasore district of Odisha.
The main objective of the 'Thunderstorm Research Testbed' is to minimize human fatalities and loss of property due to lightning strikes.
The facility is in collaboration between the Ministry of Earth Sciences, IMD, Defence Research and Development Organisation (DRDO) and Indian Space Research Organisation (ISRO).
Quick Fact: Indian Meteorological Department (IMD) Director-General is Mrutyunjay Mohapatra.
8.Government Scheme
Government of India launches Unified Web Portal for monitoring progress of GOBARDHAN scheme
The Galvanizing Organic Bio-Agro Resources Dhan (GOBAR-DHAN) Scheme is implemented under the Swachh Bharat Mission Gramin- Phase 2.
The Scheme aims to augment income of farmers by converting biodegradable waste into compressed biogas (CBG). The initiative aims at attracting entrepreneurs for establishing community-based CBG plants in rural areas.
The Swachh Bharat Mission (Gramin) comprises two main components for creating clean villages- creating open defecation free villages and managing solid and liquid waste in villages.
Quick Fact: The scheme is implemented by the Department of Drinking Water and Sanitation under the Jal Shakti Ministry.