Science and Technology
NASA's Odyssey completes 20 years
Odyssey is NASA's spacecraft which is the longest lasting spacecraft in Mars till date.
On the 20th anniversary of Odyssey, NASA released an image taken by it titled, "Blue Dunes on the Red Planet".
The dunes captured by the spacecraft were bigger in size than Texas.
Quick Fact: Odyssey entered the Mars orbit in 2001.
Government Schemes
Ministry of Health and Family Welfare launches Mission AAHAAR Kranti
Mission Aahaar Kranti aims to spread the message of the importance of nutritionally balanced diet.
It also aims to promote the importance of accessibility to local fruits and vegetables.
Towards this end, teachers will be trained to spread this information to students, who in turn will spread this information to society.
Quick Fact: The motto of the mission is, 'Good diet, good cognition'.
Government Schemes
e-Santa platform launched for marine products
National Centre for Sustainable Aquaculture has launched a platform called e-Santa to connect farmers to customers.
It will help in empowering aqua farmers by helping them market their produce directly to customers for fair prices.
Miscellaneous
Ambedkar Jayanti observed on 14th April
India celebrates Ambedkar Jayanti, Bhim Jayanti, Equality Day or Ambedkar Remembrance Day on 14th April every year.
His birthday was celebrated in Canada in 2020, as Dr B R Ambedkar Day of Equality and in 2021, by the Government of British Columbia as Dr B R Ambedkar Equality Day.
He was the chairperson of the Drafting Committee of Constituent Assembly and founder of the Independent Labour Party.
Quick Fact: Some of the books written by Babasaheb Ambedkar are Thoughts on Pakistan and Who were the Shudras?
Environment
Bohag Bihu Bird Count 2021 begins in Assam
Bohag Bihu Bird count has been launched by Bird Count of India (BCI) for the first time.
During this time, many migratory bird species who migrated to Assam and nearby areas during winters fly back.
Bohag Bihu, also known as Xaat Bihu, is a festival of Assam.
Quick Fact: BCI is an NGO.
India and the World
Raisina Dialogue 2021 held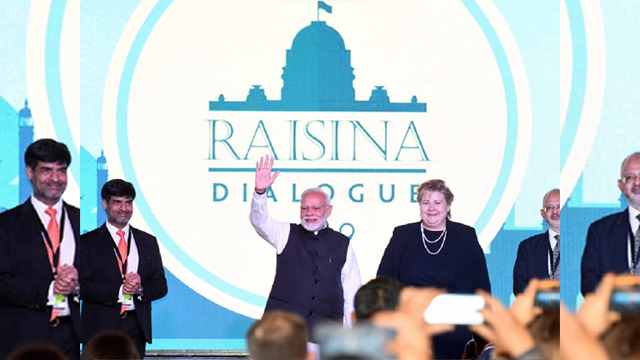 Raisina Dialogue was organised by the Ministry of External Affairs and Observer Research Foundation.
It is an annual geo-political event where India works towards Asian integration and asserting its influence over the Indian Ocean Region.
It is a conference on geoeconomics and Geopolitics.
Quick Fact: The theme for Raisina Dialogue 2021 was Viral World: Outbreaks, Outliers and Out of Control.
National Affairs
NITI Aayog launches Poshan Gyan
NITI Aayog has launched a digital repository known as Poshan Gyan along with the Bill and Melinda Gates Foundation and the Centre for Social and Behaviour Change, Ashoka University.
Poshan Gyan is a National Digital Repository on health and nutrition.
Anyone looking to improve nutritional outcomes can access this repository for online resources on health and nutrition.