1.Environment
Elephants. Not Commodities: Report from International Animal Welfare Organization
The report is on Elephant Tourism research based in India, Thailand, Laos, Nepal, Cambodia, Sri Lanka and Malaysia.
As per the report:
India is home to second-highest number of elephants (509) used in tourism in Asia
Of these 509 elephants, 45% are in inadequate conditions.
The report was launched on 12th August World Elephant Day
Quick Fact: International Animal Protection Organization, World Animal Protection is headquartered in London
2.Science and Technology
NASA Planet Hunter TESS finds 66 new Exoplanets
TESS (Transiting Exoplanet Survey Satellite) is the planet hunter of NASA
It has found 66 new Exoplanets as it scanned 75% of the starry sky during its one month mission
TESS is a space telescope for NASA explorer programme, whose main aim is to study the brightest celestial bodies and search for Exoplanets.
Quick Fact:  India's Exoplanet search mission is ground based in Mt. Abu. It is called PARAS (PRL Advanced Radial-velocity Abu-sky Search)
3.Geography
Lakshadweep Corals hold clues to the Indian Monsoon puzzle
As per Indian Institute of Tropical Meteorology (IITM), corals in the North Indian Ocean can help study the onset and withdrawal of Indian Monsoons
Coral surface bands reveal paleoclimatic conditions, ambient water temperature, rainfall etc. of the past
4.National Affairs
Jal Shakti Minister launches Swachh Bharat Mission Academy
Union Ministry for Jal Shakti has launched the Swachh Bharat Mission Academy
It was launched during the week-long behaviour change campaign 'Gandagi Mukt Bharat'
The establishment of the Academy is a crucial part of the phase 2 of Swachh Bharat Mission (Grameen)
Quick Fact: Gajendra Singh Shekhawat is the Union Jal Shakti Minister
5.Economy
RBI announces 'positive pay' feature to help avert cheque frauds
A mechanism of 'Positive Pay' for all cheques of value Rs 50,000 and above has been announced by RBI to protect companies against cheque frauds
Positive pay is a fraud-prevention system offered by most commercial banks to companies to protect them against forged, altered and counterfeit checks.
The limit of Rs 50,000 will cover approximately 20 percent of transactions by volume and 80 percent by value.
6.Person in News
Soma Mondal appointed chairperson of SAIL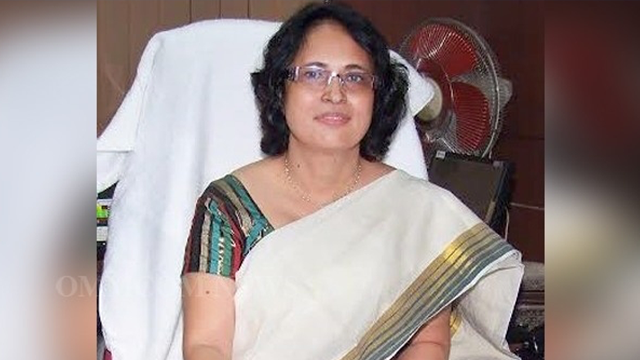 Soma Mondal has been appointed the chairperson of Steel Authority of India Limited (SAIL) by the Public Enterprises Selection Board (PESB)
She will be succeeding Anil Chaudhary in this role
Currently, she is Director (Commercial) of SAIL
Quick Fact: Soma Mondal also holds the record of being NALCO's first-ever female director
7.Person in News
Pramod Bhasin appointed Chairman of ICRIER
Pramod Bhasin has been appointed as the new Chairman of Indian Council for Research on International Economic Relations (ICRIER)
He will be succeeding Isher Judge Ahluwalia in this role.
He is currently the vice-chair of the board of governors at ICRIER