1) Summits & Conferences
PM Modi Virtually Attends First Quad Summit 2021
Prime Minister Narendra Modi, US President Joe Biden, Australian Prime Minister Scoot Morrison, and Japan Prime Minister Yoshihide Suga came together for the first QUAD Summit.
The Quadrilateral Security Dialogue nations are planning to counter China by cooperating and pool their resources to fund new production technologies and development projects.
The meeting was held virtually during which the four participants exchanged views on different areas of cooperation like maintaining a free, open, and inclusive Indo-pacific region, Covid-19, etc.
Quick Fact: QUAD is an informal strategic forum comprising India, the United States, Japan, and Australia
2) Government Schemes
IBM signs MoU with Uttarakhand Govt. to introduce STEM for Girls
IBM has announced a collaboration with Samagra Shiksha Uttarakhand, the Government of Uttarakhand's education mission, to introduce the 'IBM STEM for Girls' program.
The program will be implemented in 130 secondary and higher secondary schools across five districts in the state, the collaboration is part of a 3 years program between IBM and the Uttarakhand govt.
The program will advance the skills and careers of close to 25,600 students in the Science, Technology, Engineering, and Math (STEM) fields.
Quick Fact: The Chief Minister of Uttarakhand is Tirath Singh Rawat
3) National Affairs
Dandi March to mark 75 Years of Independence in 2021
Prime Minister Narendra Modi has flagged off the 91st anniversary of Dandi March on March 12th in Ahmedabad to celebrate the 75th anniversary of India's Independence.
The Salt March, which took place from March to April in 1930, was an act of civil disobedience led by Mahatma Gandhi to protest the British rule in the country.
The event is kicked off from Mahatma Gandhi's Sabarmati Ashram and this event is also part of the State government's programme to mark "Azadi Ka Amrut Mahotsav".
Quick Fact: The Dandi March or Salt March led by Gandhi which included 78 people was 24 days march from 12th March to 5th April 1930.
4) Science and Technology
World's Most Powerful Supercomputer Fugaku is ready for use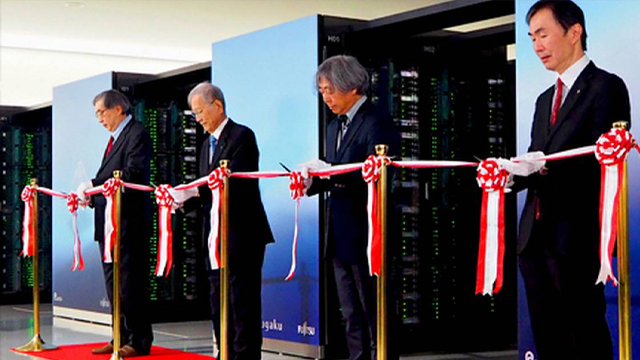 The Japanese scientific research institute called Riken and Fujitsu started developing the "Fugaku" six years ago and it has been named after an alternative name for Mount Fuji.
This Supercomputer is fully ready and developed in Japan and is now available for research use.
The Research organisation for the Information Science and Technology (RIST) of Japan has selected some 74 projects which will use this computer in the financial year 2021.
Quick Fact: The Prime Minister of Japan is Yoshihide Suga
5) International Affairs
World Kidney day observed globally on 11th March 2021
World Kidney Day is observed every year globally on the second Thursday of March, that is on 11th March 2021.
The theme of 2021 World Kidney Day is "Living Well with Kidney Disease".
World Kidney Day is a global campaign aimed at raising awareness of the importance of our kidneys to our overall health and reduce the frequency and impact of kidney disease.
Quick Fact: Kidney removes waste and extra fluid from your body and maintains a healthy balance of water, salts, and minerals.
6) Government Scheme
Union Cabinet approves Pradhan Mantri Swasthya Suraksha Nidhi
The Union Cabinet has approved the Pradhan Mantri Swasthya Suraksha Nidhi (PMNSS), as a single non-lapsable reserve fund,
This has been approved for the share of Health from proceeds of Health and Education Cess which is levied under the Section 163-b of Finance Act, 2007.
The other schemes that will use the reserve fund for Health in Public Account are National Health Mission, Ayushman Bharat- Health and Wellness Centres, Pradhan Mantri Jan Arogya Yojna, etc.
Quick Fact: The Union Minister for Health and Family Welfare is Dr. Harsh Varshan
7) Sports
Mithali Raj becomes 1st Indian woman cricketer to score 10,000 international runs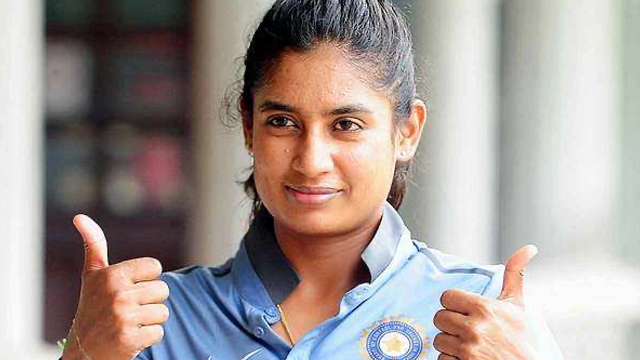 The veteran Indian women's cricketer Mithali Raj has become the first Indian woman cricketer that scored 10,000 international runs in all cricket formats.
She has also become the second woman cricketer at the international level to complete 10,000 runs.
She achieved the milestone of 10,000 after she hit a boundary off Anne Bosch in the 28th over of Indian innings in the ongoing third ODI match against South Africa.
Quick Fact: Mithali is conferred with Arjuna Award and Padma Shri.
8) Person in News
ARCIL appoints Pallav Mohapatra as MD & CEO
Asset Reconstruction Company (India) Ltd (ACRIL) has announced the appointment of Pallav Mohapatra as its Chief Executive Officer and Managing Director.
Prior to his appointment, Pallav Mohapatra was the MD & CEO of the Central Bank of India.
Pallav Mohapatra will succeed Vinayak Bahuguna who was CEO and MD for 5 years till June 2020.
Quick Fact: An asset reconstruction company is a financial institution that buys debtors of banks at the mutually agreed value and attempts to recover debts or associated securities.