1.History, Art and Culture
Jharkhand's Sohrai Khovar painting and Telangana's Telia Rumal get GITag
Sohrai Khovar painting:
It is a traditional and ritualistic mural art practised by local tribal women in Hazaribagh
It is made during local harvest and marriage seasons using local, naturally available soils of different colours in the area of Hazaribagh district of Jharkhand.
Telia Rumal cloth:
This is intricate handmade work made on a cotton loom.
The rumal displays a variety of designs and motifs in red, black and white colors
 Quick Fact: The GI registry headquarters are located in Chennai
2.Person in News
Manoj Ahuja appointed new chairman of CBSE
Manoj Ahuja is an IAS officer from Odisha cadre
He is currently the Special Director, Lal Bahadur Shastri National Academy of Administration.
He will be replacing Anita Karwal as the chairman of the CBSE.
Quick Fact: CBSE, or Central Board of Secondary Education, was founded in 1962 and is headquartered in Delhi.
3.Environment
Global Forest Resources Assessment, 2020 released by FAO
As per the report,
178 million hectares of forests have been lost in the last 30 years
Rate of deforestation has reduced in 2015-2020, as compared to previous five years
Africa, followed by South America, has the largest decline of forest of all the continents
Brazil, USA, Canada, China and Russia contribute the most forest resources globally
Quick Fact: Currently, the largest proportion of the forest on the earth are tropical forests (45%), followed by boreal forest, temperate forests and subtropical forests.
4.National Affairs
WHO releases Global Nutrition Report, 2020
As per the report:
Around 9% of under-5 children in India are stunted and 20.8% are wasted.
At least 21.6% of Indian women and 17.8% of Indian men are anaemic
India is one of 88 countries which will miss Global Nutrition Targets set for the year 2025
4 nutritional indicators for the targets are anemia among women in reproductive age, stunting among children under-5, exclusive breast feeding and childhood overweight
Quick Fact: Stunting, in child development, can be understood as low height for age, and wasting as low weight for height
5.Economy
Second Tranche of Atma Nirbhar Bharat Abhiyan announced
The second tranche will focus on migrant workers, small traders, street vendors, self-employed through 9 steps.
For Migrant Workers: Free food grain supply, One Nation One Ration Card scheme and affordable rents for living
For Small Traders and MSME Owners: Subvention of 2% for MUDRA Shishu loans for 12 months
For Street Vendors: Special credit facility
For Informal Sector workers: Rs 70,000 crore is to be infused into the housing sector
For Workers in Rural and Semi-rural areas: Infuse Rs 6,000 crores of CAMPA (Compensatory Afforestation Management and Planning Authority) funds. Emergency funds allocated to NABARD
For Farmers, Animal Husbandry workers and Fishermen: KISAN Credit Cards to be allotted
6.Sports
Sania Mirza becomes first Indian to win Fed Cup Heart Award
Tennis player Sania Mirza became the first Indian ever to win a Fed Cup Heart Award for Asia/Oceania zone
Indonesia's 16-year-old Priska Madelyn Nugroho was also nominated for this category
The Fed Cup Awards aim to recognise players who have represented their country with distinction, showed exceptional courage on court and demonstrated outstanding commitment to their teams 
Quick Fact: Sania Mirza has won six grand slam titles, Padma Bhushan, Padma Shri and Rajiv Gandhi Khel Ratna in her career till now
7.Person in News
Indian journalist Siddharth Varadarajan gets DW Freedom of Speech Award 2020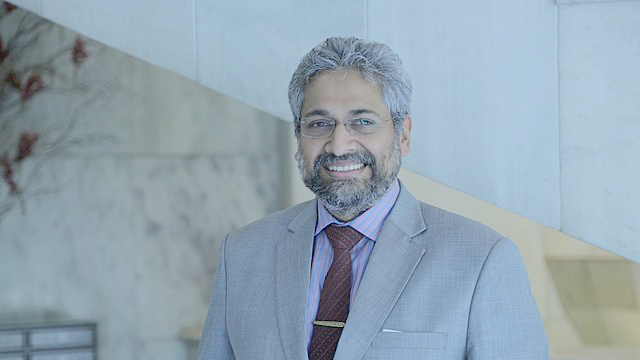 Deutche Welle presents Freedom of Speech Award annually to people or initiatives that have shown outstanding commitment to human rights and freedom of expression in the media.
17 journalists from 14 countries have been named for the award.
Founder of The Wire, Siddharth Varadarajan, is among the recipients this year.
8.Science and Technology
CFTRI develops immunity-boosting Spirulina groundnut Chikki
Mysuru-based Central Food Technological Research Institute, CFTRI has developed Spirulina groundnut Chikki
The chikki can serve as an easy source of micro-nutrients and immunity for people during the ongoing pandemic
The chikki contains micro-nutrients such as Vitamin A, Beta Carotene and easily digestible algal proteins.
Quick Fact: Spirulina is a biomass of cyanobacteria, or blue-green algae, and is considered a superfood