1.Economy
RBI Financial Stability Report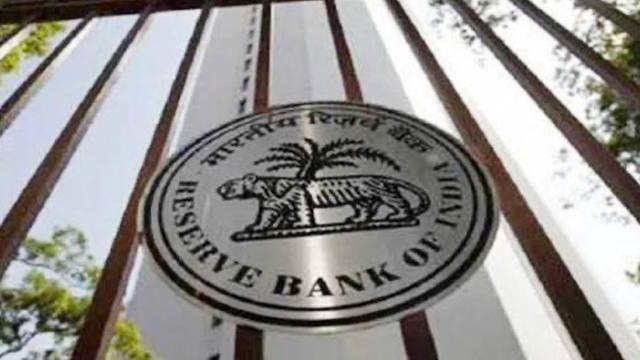 The Reserve Bank of India (RBI) recently released the financial stability report for December 2020.
According to the report, the Gross Non- Performing Assets (GNPA) stood at 7.5% while the Net Non-Performing Assets (NNPA) stood at 2.1% in September 2020.
The report was the 22nd issue of the financial stability report of the apex bank which is released twice a year by the Financial Stability and Development Council (FSDC).
Quick Fact: Union Finance Minister Nirmala Sitharaman is the Chairperson of FSDC.
2.International Affairs
Joe Biden's USD 1.9 trillion plan
The United States President elect recently announced 1.9 trillion USD 'American Rescue Plan' that is a COVID-19 stimulus pack.
The plan will provide 130 million USD to help schools in the United States to open safely, one trillion USD direct relief to households and many more.
The package also includes 415 billion USD to bolster the response to covid-19 virus & 440 billion USD to develop the small businesses and communities hit by COVID-19.
3.Government Schemes
Government launches Pradhan Mantri Kaushal Vikas Yojana 3.0
The Government of India recently launched the third phase of the Pradhan Mantri Kaushal Vikas Yojana.
Under the third phase, 729 Pradhan Mantri Kaushal Kendra & more than 200 ITIs are to be established to train more than 1 lakh candidates for a period of one year.
The Pradhan Mantri Kaushal Vikas Yojana is implemented by 'National Skill Development Corporation' operating under the Ministry of Skill Development and Entrepreneurship.
Quick Fact: Mahendra Nath Pandey is the Minister of Skill Development and Entrepreneurship.
4.Person in News
Donald Trump becomes the first US President to be impeached twice 
President Donald Trump was impeached by the U.S. House for a historic second time with 'incitement of insurrection' over the deadly mob siege of the Capitol recently.
Trump was first impeached in 2019 over his Ukraine dealings when the U.S. House voted 232-197 to impeach Mr. Trump.
The decision came just one week after violent pro-Trump loyalists stormed US Capitol uring lawmakers to proceed with the impeachment.
5.Miscellaneous
Intel appoints Pat Gelsinger as the CEO
Intel has appointed Pat Gelsinger as its new Chief Executive Officer(CEO) effective from February 15, 2021 and will join the Intel Board of DIrectors upon assuming charge.
Pat will succeed Bob Swan who will resume his charge as the CEO till February 15, 2021.
Gelsinger is an industry veteran with more than four decades of technology and leadership experience, including 30 years at Intel where he began his career.
Quick Fact: Gordon Moore and Robert Noyce founded Intel on 18 July 1968.
6.Defense
Indian Army inks 20 million USD contract to buy SWITCH drones
The Indian Army recently signed a contract with Mumbai-based drone manufacturing company IdeaForge to procure high-altitude variants of SWITCH UAVs.
The pact is worth approximately 20 million USD and the Unmanned Aerial Vehicles (UAVs) procured will be delivered to the Indian Army in one year.
The UAV can be deployed at high altitudes & harsh environments for day- night surveillance in Intelligence, Surveillance and Reconnaissance (ISR) missions.
Quick Fact: Ankit Mehta is the CEO of IdeaForge.
7.Defense
DRDO develops India's first indigenously built 9mm-Machine Pistol
India;s first indigenous 9mm- Machine Pistol has been jointly developed by the Defense Research and Development Organisation (DRDO) and the Indian Army.
Infantry School, MHOW and DRDO's Armament Research & Development Establishment (ARDE), Pune have designed and developed the weapon.
The weapon developed in a record time of four months has been named 'Asmi' meaning 'Pride', 'Self-respect' and 'Hard-Work'.
Quick Fact: DRDO is headquartered in Delhi.
8.Summits and Conferences
Ministry of Statistics launched NCAVES India Forum 2021
The Ministry of Statistics & Programme implementation in collaboration with United Nations Statistics Division (UNSD), European Union & UN Environment is conducting NCAVES India Forum 2021.
NCAVES- National Capital Accounting and Virtual Ecosystem Services is a project initiated by European Union in 2017 to help nations advance knowledge on environmental-economic accounting.
The NCAVES project is implemented in five nations- India, Brazil, China, Mexico and South Africa by UNSD, UN Environment and Convention of Biological Diversity (CBD).