1.Economy
US continues being India's top trading partner in FY 2019-20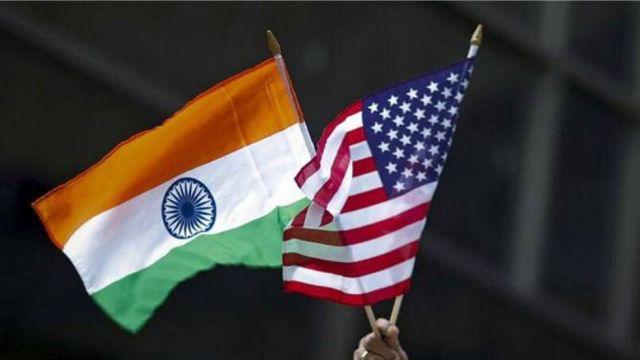 As per data from Union Ministry of Commerce, US is India's top trading partner for the second consecutive financial year
Earlier, China was India's top trading partner from 2013-14 to 2017-18
The bilateral trade between India and US was $88.75 billion in FY 2019-20
Quick Fact: Piyush Goyal is the Union Minister of Commerce and Industry
2.Sports
Hemang Amin appointed as interim CEO of BCCI
Hemang Amin has been appointed as interim CEO by Board of Control for Cricket in India (BCCI)
He will be replacing Rahul Johri as CEO of BCCI
He was earlier reporting to the outgoing CEO
3.Person in News
Journalist-writer Nagindas Sanghvi passes away
Nagindas Sanghvi was a veteran Gujarati journalist, columnist, writer, and political analyst
He was honoured with the Padma Shri award in 2019
He wrote in Gujarati, Hindi and English and is famous for his works on Mahatma Gandhi, Gujarat, etc.
4.Economy
India's first trans-shipment hub to be in Cochin port
A trans-shipment hub handles and stores containers temporarily and later transfers them to other ships for onward destination.
The Cochin Port was selected because:
It is proximally located to international sea routes
It is at a suitable distance from other India feeder ports
It is connected to hinterlands of India
It had adequate infrastructure to support the facility
Quick Fact: Cochin port is located in Kerala
5.Person in News
Ashok Lavasa: New Vice President of ADB
Ashok Lavasa has been appointed the new VP for Public-Private Partnerships and Private Sector Operations of Asian Development Bank
Ashok Lavasa is a 1980 batch retired IAS officer, and was serving as the Election Commissioner
He was also appointed as judge in the International Court of Justice at the Hague.
6.Science and Technology
Robotic Helicopter 'Ingenuity' to be deployed on Mars 
The Ingenuity robotic helicopter will be deployed in Mars 2020 mission of NASA
It will study how the conditions on Mars affect aviation.
Ingenuity is the first aircraft to perform controlled flight on another planet
Quick Fact: Mars Mission will study habitation potential on Mars