1.Defense and Security
PM Narendra Modi pays tribute to bravehearts on Vijay Diwas
PM Narendra Modi paid tribute at the National War Memorial on the 50th Anniversary of Vijay Diwas.
Defense Minister Rajnath Singh unveiled the logo for 'Swarnim Vijay Varsh' to mark the anniversary of the War.
Vijay Diwas is observed annually to mark the victory of Bangladesh over Pakistan in the 1971 war that led to the creation of Bangladesh.
2.Economy
Edelweiss General Insurance launches new API gateway
Edelweiss General Insurance (EGI) launches new open API gateway, a first of its kind to facilitate complete digital collaboration with business partners.
The API would help EGI's authorised partners to integrate their systems with the company's robust technology platform.
EGI recently launched SWITCH, an app-based motor product that offers savings and convenience together to customers.
Quick fact: The full form of API is 'Application Programming Interface'
3.Economy
Canara Bank launches forex remittance through a new tech product 'FX4U'
Canara Bank has launched forex remittance through internet banking through a new tech product 'FX4U'.
The tech product enables internet banking users to handle forex transactions seamlessly.
The bank plans to bring more products to digital platforms in the future.
Quick Fact: Lingam Venkat Prabhakar is the MD & CEO of Canara Bank Limited.
4.Miscellaneous
UNEP announces 2020 Champions of the Earth Award
The UN Environment Programme (UNEP) has announced six laureates of the 2020 Champions of the Earth Award, UN's highest environmental honour.
The six laureates are Frank Bainimarama, Yacouba Sawadogo, Nemonte Nenquimo, Dr. Fabian Leendertz, Mindy Lubber, Professor Robert D. Bullard.
The award recognizes outstanding environmental leaders from the public & private sectors for their efforts to heal the planet amid natural & human-made threats.
Quick Fact: UNEP first presented the Champions of the Earth Award in 2005.
5.Person in News
Former Australian Test cricketer all-rounder Eric Freeman passes away
Former Australian Test all-rounder and leading Australian rules footballer Eric "Fritzy" Freeman breathed his last at the age of 76.
Freeman received the 'Medal of the Order of Australia' in 2002 for his services to sport.
Freeman made his Test debut against India at the Gabba in 1968 during which he became the first player to hit a six as his opening score.
Quick Fact: Eric Freeman was also a leading Australian rules footballer with 'Port Adelaide Football Club' between 1964 & 1972.
6.Science and Technology
Fiat Chrysler Automobile to set up a Global Digital Hub in Hyderabad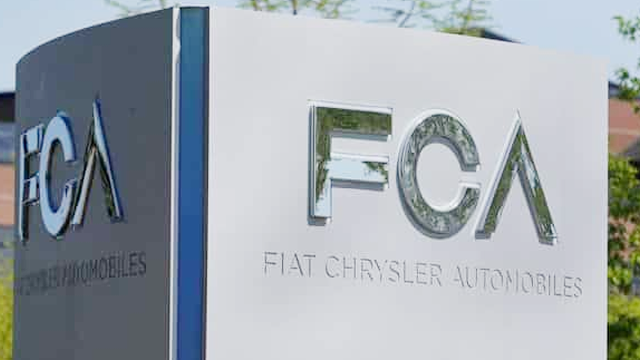 Fiat Chrysler Automobiles (FCA) has announced an investment of USD 150 million to set up a Global Digital Hub in Hyderabad, Telangana.
The facility will be the FCA's largest digital hub outside of North America and would attract the best digital talent in India.
The digital hub will create nearly 1,00 new cutting-edge technology jobs by the end of 2021.
Quick Fact: The Fiat Chrysler Automobiles is headquartered in London, United Kingdom.
7.Economy
SBI General Insurance partners with IntrCity RailYatri
SBI General Insurance has partnered with IntrCity RailYatra to provide complimentary travel insurance.
The partnership will provide complimentary travel insurance of INR 5 Lakh to bus commuters opting to travel through IntrCity RailYatri.
SBI General Insurance will provide a wide variety of coverage including accidental death, permanent total disability and medical evacuation.
Quick Fact: Prakash Chandra Kandpal is the CEO of SBI General Insurance.
8.Art & Culture
Vice President virtually inaugurates the 'Yours Truly Margazhi' festival in Chennai
Vice President M. Venkaiah Naidu virtually inaugurated the 'Yours Truly Margazhi' festival in Chennai.
'Yours Truly Margazhi' is an initiative to uphold Chennai's famed tradition of the December dance and music festival.
Around 500 artists from across 100 events participated in the virtual event