1.Science and Technology
ISRO sets up Space Situational Awareness Control Centre 'NETRA'
ISRO has set up a dedicated Space Situational Awareness (SSA) Control Centre 'NETRA' at its ISTRAC campus at Peenya, Bangalore.
The ISRO SSA Control Centre was formally inaugurated by Dr. K Sivan, Chairman of ISRO & Secretary of DOS.
The NEtwork for space object TRacking and Analysis (NETRA) has been set up to protect Indian Space assets through effective coordination among ISRO and other space agencies.
Quick Fact: Indian Space Research Organisation (ISRO) is headquartered in Bengaluru.
2.India and the World
India and World Bank sign agreement to protect India's poor impacted by COVID-19
The Government of India and the World Bank have signed an agreement of USD 400 Million to protect India's poor and vulnerable from the impact of COVID-19.
The agreement was signed by CS Mohapatra,Additional Secretary, Department of Economic Affairs and Sumila Gulyani, Acting Country Director, India, on behalf of the World Bank.
The agreement is the second operation in a programmatic series of two, the first operation being approved in May 2020 worth USD 750 Million.
Quick Fact: The World Bank is headquartered in Washington D.C., United States.
3.National Affairs
QCI launches recognition scheme for hygiene rating audit agencies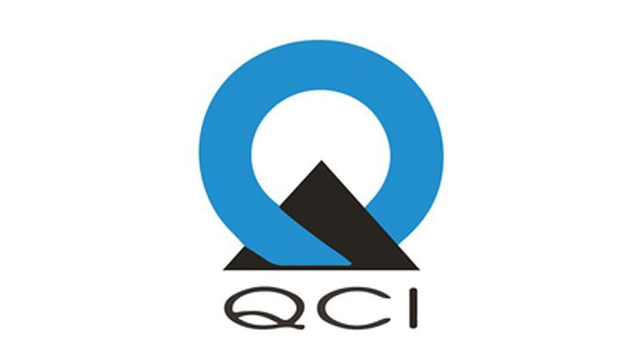 Quality Council of India (QCI) on behest of FSSAI has come out with 'Food Hygiene Rating Scheme' to allow customers to make informed choices pertaining to food outlets.
The scheme is a certification system for food businesses supplying food directly to customers.
The food agencies are rated on a scale of 1 to 5 in the form of smileys based on hygiene and safety conditions observed at the time of audit.
Quick Fact: The full form of FSSAI is 'Food Safety and Standards Authority of India'
4.India and the World
India signs agreement with New Development Bank for Aatma Nirbhar Bharat Abhiyan
India has signed a loan agreement of USD 1 billion with New Development Bank (NDB) to support Aatma Nirbhar Bharat Abhiyan through MGNREGA Scheme.
The agreement was signed by Baldeo Purushartha, Joint Secretary in Department of Economic Affairs and Xian Zhu, Vice President of NDB.
The programme will support the Government in mitigating the adverse effects of COVID-19 and enable economic recovery in rural areas through Natural Resource Management (NRM).
Quick Fact: The New Development bank is headquartered in Shanghai, China.
5.Space and Technology
ISRO successfully launches CMS-01 in the intended orbit
ISRO has successfully launched the country's new communication satellite CMS-01 in the intended orbit in space.
The satellite was carried by the workhorse rocket PSLV-C50 and lifted off from the second launch pad of Satish Dhawan Space Centre, Sriharikota.
The new satellite CMS-01 will take over the mantle from ageing telecommunication satellite GSAT-12 that rendered seamless service for 11 years..
Quick Fact: ISRO was founded by Vikram Sarabhai on 15 August, 1969.
6.Sports
AIFF announces candidature to host AFC Asian Cup 2027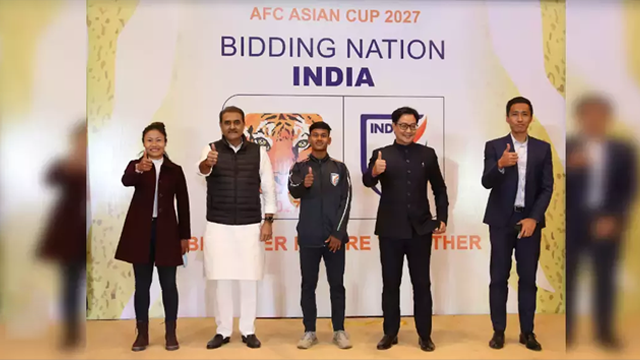 The All India Football Federation (AIFF) has formally announced its candidature to host the AFC Asian Cup 2027 and deliver a brighter future in India & across Asia.
India's 2027 campaign revealed a logo epitomized by the royal bengal tiger representing ambition, focus and spirit of the bid.
The slogan for the campaign is "Bright Future Together".
Quick fact: The winner of the Asian Football Confederation (AFC) Asian Cup 2019  is Qatar.
7.Economy
Yes bank partners with VISA
Yes Bank has announced its partnership with VISA as a payment processor to enhance payments efficiency for Yes Bank account holders.
The partnership will allow customers of Yes bank to get VISA-branded Debit cards.
The new design of Yes Bank debit cards will feature the card number and the CVV at the back of the card improving security and safeguard.
Quick Fact: Yes Bank Limited is headquartered in Mumbai, India.
8.Economy
IndusInd Bank launches its first metal credit card 'PIONEER Heritage'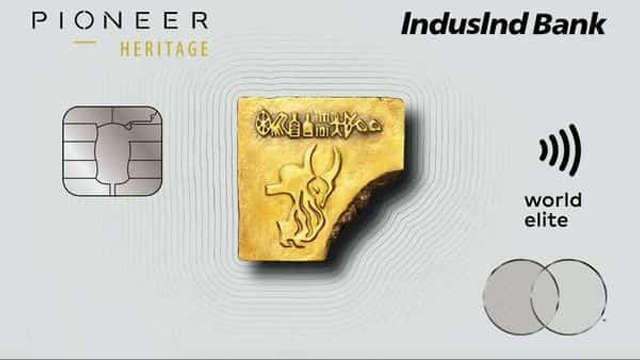 IndusInd bank in partnership with Mastercard has announced the launch of its first metal credit card 'PIONEER Heritage'.
The card is equipped with features & privileges across an array of categories like travel, wellness and lifestyle to match the requirements of Indian professionals.
IndusInd Bank launched 'PIONEER Banking' its wealth management Platform in January 2020.
Quick Fact: IndusInd bank is owned by Hinduja Group.