1.International Affairs
Russia announces withdrawal from 'Open Skies Treaty'
Russia recently announced that it is withdrawing from the 'Open Skies Treaty' which allows signatories to carry out unarmed surveillance flights over each other's territories.
The treaty was signed in 1992 between NATO (Non-Atlantic Treaty Organization) members and former Warsaw Pact countries.
The US left the treaty accusing that Russia is non-compliant with the treaty and according to Russia withdrawal of the US created an imbalance in the treaty's implementation.
Quick Fact: Moscow is the Capital of Russia. 
2.Art and Culture
Tamil Nadu celebrates Thiruvalluvar
The state of Tamil Nadu celebrates Thiruvalluvar during Pongal celebrations.
Thiruvalluvar is celebrated annually on the second day of Tamil month 'thai'.
Thiruvalluvar is a Tamil poet and is best known as the author of Thirukkural, a collection of couplets on political and economic matters, ethics and love.
Quick Fact: Edapaddi K. Palaniswami is the Chief Minister of Tamil Nadu.
3.Defense
Rajnath Singh launches Aero-India 21 mobile application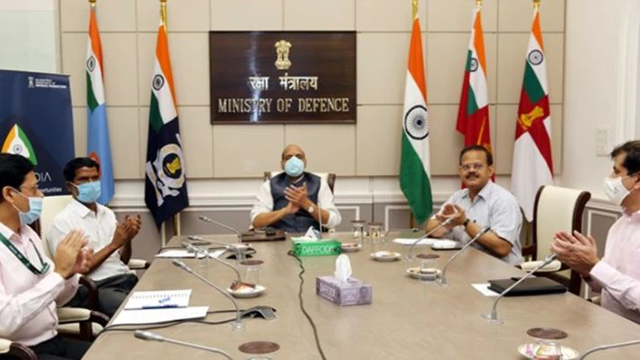 Union Defense Minister Rajnath Singh recently launched Aero-India 21 application which will act as a handy interactive interface for issues related to Aero-India 21.
Aero India is a biennial air show held in Bengaluru and is organized by the Defense Exhibition Organization operating under Ministry of Defense.
Theme of Aero-India 21 is "Runaway to a Billion Opportunities".
Quick Fact: The first edition of Aero India was held in 1996.
4.Miscellaneous
UN releases 'International Migration 2020 Highlights'
The United Nations recently released the report 'International Migration 2020 Highlights'.
According to the report, Indian diaspora is the largest in the world with more than 18 million people from India living outside of India as of 2020.
The United States was the largest country of destination of international migrants with more than 51 million migrants in the US as of 2020.
5.National Affairs
PM Modi flags off 8 trains connecting Statue of Unity
Prime Minister Narendra Modi recently flagged off 8 trains connecting the Statue of Unity in Kevadiya, Gujarat with different regions of the country.
The 8 trains flagged off will connect Kevadiya with Varanasi, Dadar, Ahmedabad, Hazrat Nizamuddin, Rewa, Chennai & Pratapnagar.
It was the first time in history that so many trains from different locations were flagged off for a common destination.
Quick Fact: The Statue of Unity is the world's tallest statue with a height of 182 metres.