1.Government Schemes
Uttar Pradesh: Highest MGNREGA employment generating state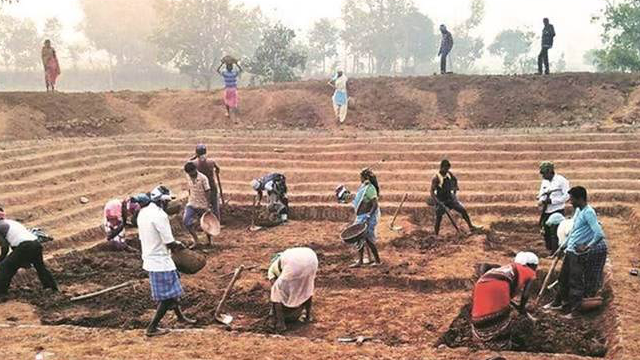 As per data released, more than 57 lakh workers have received employment in 57 thousand villages
Work for around 8 crore man-days has been generated
The state has also committed to provide jobs to 10 lakh more workers. 
Quick Fact: Mahatma Gandhi National Rural Employment Guarantee (MGNREGA) scheme was launched in 2006
2.Environment
New fish species discovered in Arunachal Pradesh
A new fish species from genus Schizothorax has been discovered in Arunachal Pradesh

The new species, Schizothorax sikusirumensis, was discovered near Gakang area at the confluence of River Siku and Sirum.
3.Sports
"Khelo India State Centres of Excellence" to be set up by Sports Ministry
The KISCEs will strengthen India's sports ecosystem and train youth for Olympics
One KISCE will be identified in each state and union territory of India
In Phase I, state-owned sports facilities in 8 states will be upgraded to KISCE level.
Quick Fact: Kiren Rijiju is the current Minister of Youth Affairs and Sports
4.Miscellaneous
Prince Albert II of Monaco Foundation Award won by Deccan Development Society
Since 2008, the award has been recognising entities who have contributed to the preservation of environment
Hyderabad-based Deccan Development Society has won the award this year
The Society has been awarded for its work related to promoting biodiversity and supporting farming in degraded lands.
5.Art and Culture
Traditional art 'talamaddale' digitally overcomes COVID-19 limitations
Talamaddale is an ancient debate performance form of Karavali and Malnad regions of Karnataka and Kerala
It is a mix of sarcastic, humorous and philosophical content based on mythology
It is a variant of temple art form Yakshagana without the dance, costumes, and stage convention.
6.Economy
National Employment Policy to be fast tracked by Ministry of Labour
The policy will have the following twin objectives:
Attracting new enterprises and industries to generate employment opportunities
Improving the skill set of existing workforce to make them employable
The Policy will focus on formalizing 500 million workforce and absorbing an additional 5 million workforce every year.
Quick Fact: Santosh Gangwar is MOS independent charge of Ministry of Labour and Employment