1.International Affairs
Global Smart City Index 2020 released.
It has ranked 109 cities across the world.
The index is prepared by recording the perception of 120 residents of the city, who are randomly selected.
Indian cities dropped in their rankings compared to 2019, with Hyderabad holding 85th rank, followed by Delhi at 86th,Mumbai at 93rd and Bengaluru at 95th position.
Singapore, Helsinki and Zurich were the top 3 cities respectively.
Quick Fact: The Index is prepared by IMD World Competitiveness Centre, SCO Smart City Observatory and Singapore University of Technology and Design (SUTD).
2.International Affairs
Brucellosis Outbreak reported in China.
An outbreak of Brucellosis has been reported in Lanzhou, the capital of Gansu province in China.
More than a thousand people have tested positive after a leak that happened at Zhongmu Lanzhou biological pharmaceutical company in 2019.
Brucellosis is an infectious bacterial disease caused by coming in direct or indirect contact with infected livestock.
No fatalities have been reported yet.
Quick Fact: Brucellosis is also known as Malta Fever or Mediterranean Fever
3.National Affairs
Virtual Inauguration of Kosi Mega railbridge along with 12 other projects by PM Narendra Modi
PM Narendra Modi virtually inaugurated the Kosi Mega rail bridge and 12 other railway projects of Bihar.
The Prime Minister also flagged off a DEMU train from Supaul Railway Station on Saharsa-Adampur-Kupaha section.
The 1.9-kilometre long bridge has been completed at a total cost of 516 crore rupees.
With the construction of the bridge the rail distance would come down from the present 298 kilometres to 22 kilometres.
Quick Fact: The project was announced in 2003-04 and was completed during the COVID-pandemic where the migrant labour also participated.
4.Sports
IPL 2020 to start in Abu Dhabi from 19th September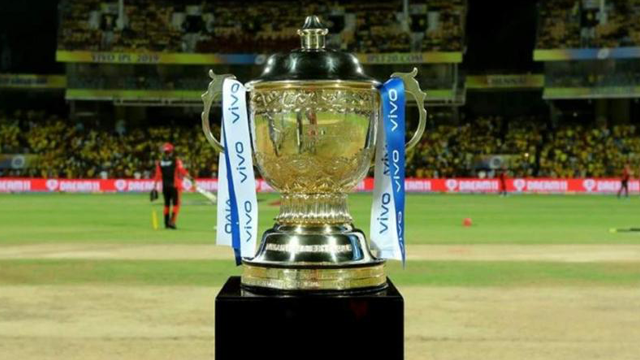 Indian Premier League will kick off in Abu Dhabi, UAE from 19th September.
The first match will be between Mumbai Indians, led by Rohit Sharma and Chennai Superkings, led by Mahendra Singh Dhoni.
This year's IPL is to be primarily sponsored by Dream 11.
The tournament was shifted to UAE owing to the COVID pandemic, and is a TV only event. The matches will be held in 3 locations, namely: Abu Dhabi, Sharjah and Dubai.
Quick Fact:  This will be the 13th edition of Indian Premier League.
5.Defence & Security
Government approves amendment to FDI policy in defence sector.
Foreign Direct Investment of 74% has been approved by the Union government in the defence sector.
This has been allowed under the automatic route in the defence sector and will attract more overseas investors in the defence industry.
The Department for Promotion of Industry and Internal Trade (DPIIT) made the announcement.
As of now, Government of India has permitted 100% foreign investments in the defence sector, of which 49% were allowed under automatic route and above 49% FDI was allowed only through the government's approval.
Quick Fact: The Defence Minister of India is Rajnath Singh.
6.Miscellaneous
Railways to levy User Fees at major stations.
Railways has announced that it will soon start charging a token user fee.
The user fee will be charged from the passengers who will take trains from the busy stations and will be included in the ticket price, hence causing a slight increase in the fare.
The user fee collected is to be used for the redevelopment and modernization of railway infrastructure.
Of the 7000 stations currently operating in the country, about 700-1000 (10-15%) stations would be selected to levy the user fee.
Quick Fact: The Chairman and CEO of the Railway board is VK Yadav.
7.National Affairs
  New subsidy schemes for e-Vehicles in Gujarat.
Gujarat has announced a scheme for e-Vehicles in order to encourage the use of battery-operated two-wheelers and three-wheelers in the state.
The scheme will also help in reducing air pollution.
A subsidy of 12,000 rupees will be provided to students who are studying in 9th to colleges in order for them to use battery-operated two-wheelers.
Subsidy of 48,000 rupees is to be provided for three-wheeler e-rickshaw.
Quick Fact: The Chief Minister of Gujarat is Vijay Rupani
8.Polity and Governance
The Farmers (Empowerment and Protection) Agreement of Price Assurance and Farm Services Bill, 2020 passed in the Rajya Sabha 
The bill was introduced in the Lok Sabha by Union Minister of Agriculture & Farmers' Welfare, Rural Development & Panchayati Raj, Shri Narendra Singh Tomar and was passed.
The bill is aimed at transforming agriculture in the country and help in raising income for the farmers.
It will replace the Farmers (Empowerment and Protection) Agreement of Price Assurance and Farm Services Ordinance, 2020 promulgated on 5th June 2020.
The bill seeks to provide for a national framework on farming agreements.