1.Person in News
Rakesh Asthana appointed DG of BSF
Rakesh Asthana has been appointed the new director-general of the Border Security Force (BSF).
He will be succeeding DG of Indo-Tibet Border Police (ITBP) S S Deswal in this role
Rakesh Asthana is currently heading the Bureau of Civil Aviation Security (BCAS) along with an additional charge of Narcotics Control Bureau (NCB)
Quick Fact: BSF's motto is Duty Unto Death
2.Person in News
GP Garg appointed SEBI's new executive director
Securities and Exchange Board of India (SEBI) has appointed GP Garg as its executive director (ED)
He had joined SEBI in 1994 and has worked on SEBI's initiatives on financial literacy and investor education
Before this, he was also SEBI's Chief General Manager
Quick Fact: Ajay Tyagi is the Chairman of SEBI
3.Economy
Bulldex: India's first bullion index
India's first bullion index named Bulldex has been launched by Multi Commodity Exchange of India (MCX)
Bullions, viz. gold and silver are already being traded as individual commodities on MCX
MCX is India's largest commodity derivatives exchange
Quick Fact: Multi Commodity Exchange of India Ltd is an independent commodity exchange
4.Miscellaneous
New Book Release: Full Spectrum: India's Wars, 1972-2020: Authored by Arjun Subramaniam
Arjun Subramaniam is a retired Air Vice Marshal
It is a comprehensive account contemporary of Indian wars and conflicts since 1972
The book is a sequel of his previous book titled: India's Wars: A Military History, 1947-1971
5.Person in News
Renowned classical vocalist Pandit Jasraj passes away
Pandit Jasraj was a renowned Indian classical vocalist whose career spanned for more than 80 years
Apart from international awards, his awards in India included:
Padma Shri, 1975
Sangeet Natak Akademi Award, 1987
Padma Bhushan, 1999
Padma Vibhushan, 2000
Quick Fact: Civilian awards in India, in decreasing order of importance, are Bharat Ratna, Padma Vibhushan, Padma Bhushan and Padma Shri
6.Science and Technology
NASA confirms South Atlantic Anomaly: Dent in the Earth's Magnetic field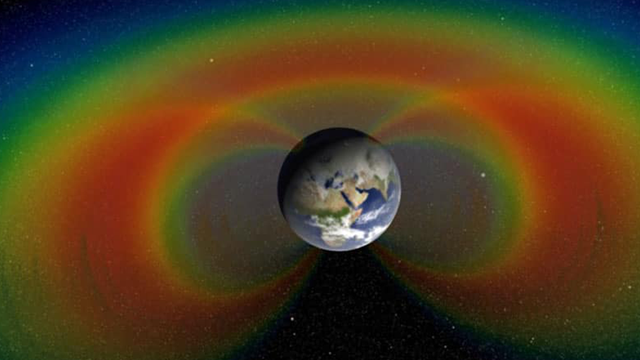 An unusually weak spot has been found in Earth's magnetic field over South America and South Atlantic Ocean.
This dent is called the South Atlantic Anomaly.
The anomaly is due to tilt of Earth's magnetic axis and the flow of molten metals within Earth's outer core
This phenomenon allows charged particles from sun to dip abnormally close to the earth's surface, affecting data collection from satellites