1.Summits and Conferences
Davos Agenda Summit 2021
PM Narendra Modi & Chinese President Xi Jing Ping are to participate in the Davos Agenda Summit 2021 whose theme is "Stakeholders for a cohesive & sustainable world"
The Davos Agenda Summit is organized by the World Economic Forum.
The 'Great Reset Initiative' of the World Economic Forum is to be launched during the Davos Agenda Summit alongside an address to urgent climate change & tensions in Iran.
Quick Fact: Klaus Schwab is the Founder and Leader of the World Economic Forum.
2.National Affairs
Indian Mountaineering Foundation approves winter climbing
The Indian Mountaineering Foundation (IMF) recently approved a 3-member team of mountaineers led by Arjun Vajpai for a winter climbing expedition to Mt. Trishul.
Mountaineering expeditions are taken up only during the pre-monsoon & post-monsoon periods but for the first time, IMF has approved the concept of winter mountaineering.
The leader of the 3-member team, Arjun Vajpai, is the youngest Indian to climb Mount Everest at the age of 16 in 2010.
3.Defense
Flight Lt. Bhawana Kanth becomes first woman pilot to take part in R-Day Parade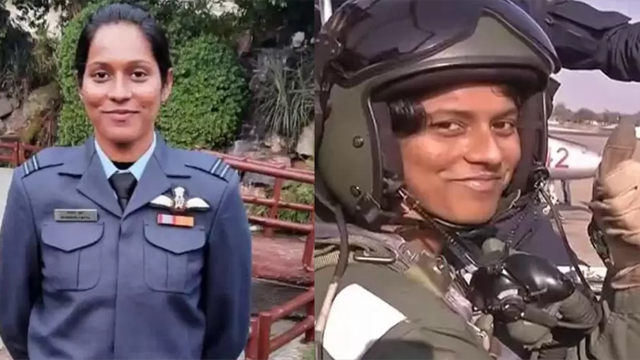 Bhawana Kanth, one of the first women fighter pilots to be inducted in IAF in 2016, will become the first woman fighter pilot to take part in the Republic Day parade.
In 2019, Bhawana Kanth became the first female fighter pilot of India to qualify to undertake combat missions.
Bhawana received the 'Nari Shakti Puraskar' from President of India Ramnath Kovind in March 2020.
Quick Fact: The first Republic Day parade was held in 1950.
4.National Affairs
DRDO and CRPF develop Bike Ambulance 'Rakshita'
The Defense Research and Development Organisation and the Central Reserve Police Force recently developed a bike ambulance called 'Rakshita'.
The ambulance was developed by INMAS (Institute of Nuclear Medicine and Allied Science) operating under DRDO and has been developed on Royal Enfield.
The ambulance will be of great help in the areas such as Sukma, Bijapur, Dantewada & will attend the evacuation needs of the CRPF personnel during emergency or battle injury.
Quick Fact: CRPF is headquartered in New Delhi.
5.Defense
India and France to hold Ex-Desert Knight 21 military exercise
India and France are to hold a four day military exercise 'Ex-Desert Knight 21' from 20-24 January in Jodhpur, Rajasthan.
The exercise is a bilateral air exercise held between Indian Air Force & French Air and Space Force providing operational exposure & sharing best practices.
The exercise will witness participation of Rafale fighter jets, multi-role tankers, Su-30 MKI, Mirage 2000, IL-78 flight refueling aircraft and around 175 personnel.
Quick Fact: Exercise Garuda is held between Indian Air Force & French Air and Space Force.
6.Miscellaneous
Bird Festival to be held in Mahananda Wildlife Sanctuary
A bird festival is to be organised at the Mahananda Wildlife Sanctuary in West Bengal.
The festival organised by 'Darjeeling Wildlife Division' is first of its kind to be held in a wildlife sanctuary.
The Mahananda Wildlife Sanctuary located in the foothills of Himalayas between Teesta & Mahananda rivers has been identified as an Important Bird & Biodiversity Area.
7.Environment
Jammu and Kashmir seeks GI tag for Gucchi Mushroom
The Jammu and Kashmir Government recently sought GI Tag for Gucchi mushroom.
Gucchi mushroom is a species of fungus belonging to the family 'Morchellaceae' and are highly expensive & full of healthy benefits.
Gucchi mushrooms locally called 'Thuntoo' are pale yellow in colour with large ridges and pits on their cap.
8.National Affairs
Government decides to celebrate January 23 as 'Parakram Diwas'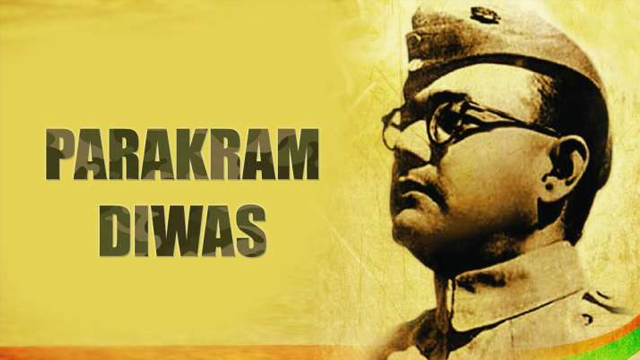 The Ministry of Culture recently announced the celebration of January 23 as 'Parakram Diwas' on the occasion of the birth anniversary of Netaji Subhash Chandra Bose.
The day is celebrated to honour and remember Netaji's indomitable spirit and selfless service to the nation.
PM Narednra Modi will visit the Victoria Memorial in Kolkata, West Bengal to attend Netaji Subhas Chandra Bose's birth anniversary celebrations.
Quick Fact: Prahalad Singh Patel is the Minister of Culture.