1.National Affair
"National Migrant Information System" dashboard developed by NDMA
National Disaster Management Authority has built this online dashboard to secure information regarding the movement of migrants
With the help of this dashboard:
interstate movement of stranded persons can be facilitated
speedy inter-state communication/coordination can be executed
numerical data of the movement can be maintained
Quick Fact: NDMA is an apex body of the GoI with a mandate to lay down policies for disaster management.
2. International Affairs 
Benjamin Netanyahu to start 5th term as Israeli Prime Minister
Prime Minister Benjamin Netanyahu will start his 5th term after winning the Israeli national election
This win is after a controversial power-sharing deal with former political rival Benny Gantz
As per the deal, Netanyahu will be PM for 18 months, while Gantz will be Defence Minister. They will then switch roles after 18 months.
Quick Fact: Israel Capital: Jerusalem, Currency: Israeli shekel
3.Geography
Rapid intensification leads to Amphan becoming a super cyclone
Rapid intensification of tropical cyclones is defined as an increase in the maximum sustained winds of at least 30 knots (35 mph; 55 km/h) in a 24-hour period.
The main reasons for rapid intensification of Amphan are:
High sea surface temperature of Bay of Bengal
Optimum moisture level of the middle layers
Low vertical shear winds
While this phenomenon is not as common in cyclones as in hurricanes, scientists feel this may change in the future.
Quick Fact: Two super cyclones to have hit India earlier are Cyclone Gonu in 2007 and Cyclone Kyarr in 2019.
4.Miscellaneous
'Jayatu Jayatu Bharatam' song sung by 211 Indian singers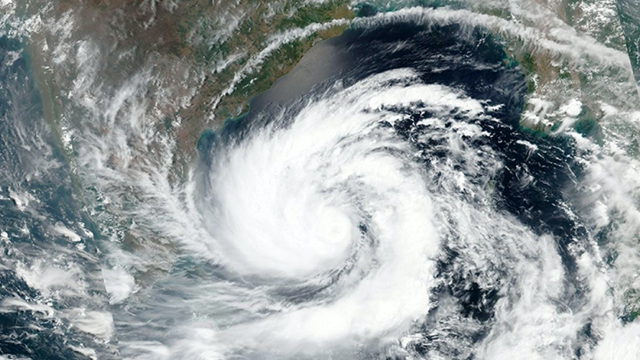 211 singers have composed a song titled 'Jayatu Jayatu Bharatam – Vasudev Kutumbakkam'
The song aims to increase the nation's will power and evoke the spirit of self-reliance
The song has been composed by Shankar Mahadevan and written by Prasoon Joshi.
It features famous singers like Lata Mangeshkar, Asha Bhonsle, Sonu Nigam, Shankar Mahadevan, Shaan, and Usha Uthup.
5. Science and Technology
COVID-19 Vaccine by US company Moderna becomes the first to show positive results
The mRNA-1273 vaccine injects encapsulated messenger RNA to generate immunity against the virus.
People who were given the vaccine dose produced antibodies against COVID-19 and stopped the reproduction of the virus.
It is the first vaccine that has generated antibodies against the virus in test subjects.
6.Environment
Star Rating of Garbage Free Cities released by Ministry of Housing and Urban Affairs 
Ambikapur, Surat, Rajkot, Mysuru, Indore and Navi Mumbai has received 5 star rating
65 cities received 3 star rating and 70 received 1 star rating.
The rating mainly focuses on solid waste management.
Quick Fact: The rating system was launched in 2018.
7.Science and Technology
ARCI scientists develop next-generation biodegradable metal implants
New generation Iron-Manganese based alloys for biodegradable metal implants in humans have been developed.
Biodegradable materials made of Fe, Mg, Zn, and polymers are preferred alternatives as they assist healing process and degrade without toxic residues
These have been jointly developed by ARCI and Sree Chitra Tirunal Institute of Medical Sciences, Thiruvananthapuram