1.Economy
FDI policy amended to prevent opportunistic acquisitions
Foreign Direct Investment (FDI) policy has been amended to prevent opportunistic acquisitions of Indian companies during COVID-19 economic crisis.
As per amendment, every investor from a neighbouring country is required to invest through Government route.
Earlier this was required only for investments from Bangladesh and Pakistan.
2.International Affairs
UN Chinese Language Day observed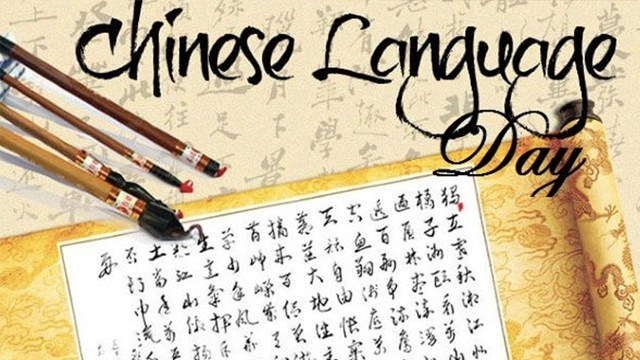 United Nations celebrates Language days to honour cultural diversity and multilingualism
The Chinese language was adopted as an official language in the United Nations in 1946 and as a working language in 1975.
Quick facts : The six official languages of UN are Arabic, English, Chinese, Russian, Spanish and French.
3.National Affairs
GoI launches online data pool of Human Resources
The platform www.covidwarriors.gov.in consists of district wise and state wise pool of human resources.
Human resources include AYUSH workers, doctors, NSS volunteers, etc.
This data shall give an idea about existing resources and how to leverage them for contingency planning
4.Miscellaneous
Uttar Pradesh becomes the first state to Geo Tag community kitchens
UP Government, with Google, has geo tagged community kitchens in the state
Google will provide locations of these kitchens on an application developed by the Remote Sensing Application Centre (RSAC)
Community kitchens produce around 12 lakh food packets per day for those in need
Quick facts : Geo-tagging is the process of attaching location information in the form of geographical metadata to digital objects
5.Environment
Leather back Sea Turtles build largest number of nests in 2 decades
This increase in nesting is due to isolated beaches in COVID-19 hit Thailand
Leather back Turtles are giant sea turtles
They come under 'vulnerable' category in IUCN red list of threatened species.
Quick facts: International Union for Conservation of Nature (IUCN) is headquartered in Gland, Switzerland
6.Science and Technology
Indian Astrophysicists connect lithium abundance in interstellar space to new Lithium rich red giants
It is a known fact that the amount of Lithium in interstellar space is four times of the original (primordial value)
This is attributed to Big Bang Nucleosynthesis- production of nuclei other than that of the lightest isotope of hydrogen
Indian astrophysicists have associated this increase with central He-burning stars called red clump giants
7.Science and Technology
NASA to launch Astronauts in space after 11 years
The mission will use Falcon-9 rockets to send astronauts to International Space Station
The mission,called Commercial Crew Programme, will be launched by Space X.
Currently, SpaceX and Boeing are the space taxi providers of NASA
8.Science & Technology
Indian Scientists Discover model to predict Ionospheric Electron Density
The model was discovered by Indian Institute of Geomagnetism researchers
This help help in deeper understanding of geomagnetic storms
This study is important for the communication and navigation on the earth.
Quick facts : Magnetic storm on the earth's magnetosphere is caused by solar winds.