1.International Affairs
Iran loses their voting rights in the UN General Assembly
Iran and six other countries have lost their voting rights in the United Nations General Assembly as they had not paid their dues.
The other countries that lost their voting rights were Niger, South Sudan, Zimbabwe, Congo Brazzaville, Central African Republic and Libya.
The actions of suspending the members from voting has been taken under Article 19 of the United Nations Charter.
Quick Fact: Volkan Bozkir is the President of the United Nations General Assembly.
2.Defense
India and France sign Agreement on STARStreak Air Defense System
French Multinational Company 'Thales' has signed an agreement with Bharat Dynamics Ltd. to jointly work on STARStreak Air Defense System.
STARStreak is a short-range surface-to-air-missile earlier called 'Shorts Missile System' and travels at Mach 3 speed.
The surface to air missile installed in the STARStreak Air Defense System is currently the fastest short-range surface to air missile in the world.
Quick Fact: Bharat Dynamics Ltd founded in 1970 is headquartered in Hyderabad.
3.Science and Technology
United States develops new Mitochondrial DNA based COVID-test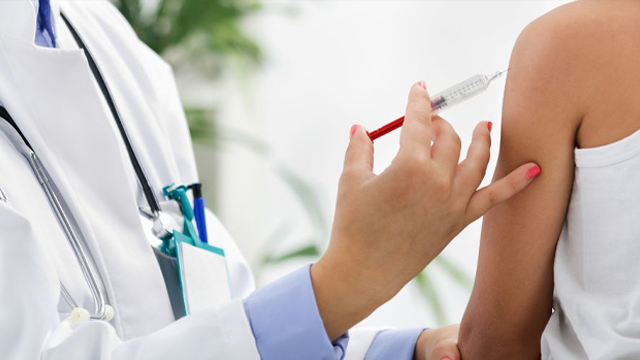 The United States scientists have developed a new rapid COVID-19 test to measure mitochondrial DNA in the blood sample of COVID-19 patients.
The test will be highly helpful to identify people at the highest risk of the virus.
The mitochondrial DNA in COVID-19 patients is spilling out of the body cells into the bloodstream & is the main reason for tissue damage & organ failure.
4.Summits and Conferences
Harsh Vardhan chairs 148th session of WHO Executive Board
Union Minister of Health and Family Welfare Dr. Harsh Vardhan digitally chaired the 148th session of WHO Executive Board organised from 18-26 January 2021.
The meeting provides a platform bringing together all member states to set directions & agendas with the objective of bettering health.
WHO declared 2-21 as the Year of Global Solidarity and Survival.
Quick Fact: Tedros Adhanom is the Director-General of WHO. 
5.Sports
Khelo India Zanskar Winter Sport & Youth Festival 2021 begins
The inaugural edition of Khelo India Zanskar WInter Sport & Youth Festival 2021 kicked off in Ladakh.
The 13-day festival aims to open a new arena in Ladakh for adventure and nature loving tourists as well as hone the skills of local youth in winter sports.
A series of snow-based activities will be held in the next 13 days to promote tourism and economic activities.
Quick Fact: Radha Krishna Mathur is the Lieutenant Governor of Ladakh.
6.International Affairs
Netherlands PM Mark Rutte and his entire cabinet quits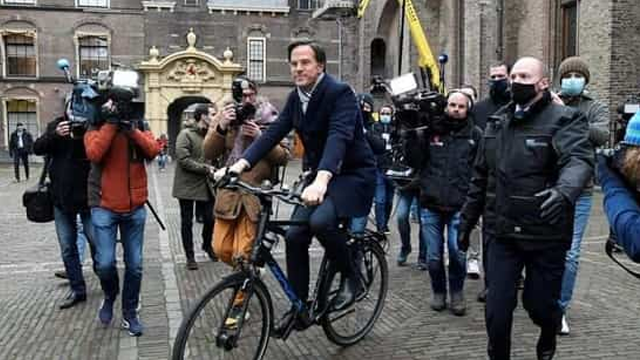 Dutch Prime Minister Mark Rutte and his entire Cabinet has resigned over the childcare subsidies scandal
Under the child subsidies fraud thousands of families were wrongly accused of child welfare fraud.
The Rutte government will stay on in a caretaker role until parliamentary elections in March 2021.
7.National Affairs
Nitish Kumar inaugurates Bird festival 'Kalrav' in Bihar
CM of Bihar Nitish Kumar has inaugurated the first-ever festival of the state 'Kalrav' at Nagi-Nakti Bird Sanctuary in Jamui district.
The festival was organized by the state environment, forest and climate change department to create awareness among people about birds, especially migratory birds.
Over 136 species of birds and around 1,600 bar-headed geese have been spotted in the Nagi-Nakti Sanctuary.
8.Summits and Conferences
15th India Digital Summit 2021 begins
The biggest flagship event of the Internet and Mobile Association of India (IAMAI), India Digital Summit 2021 was flagged off recently.
Union Minister for Communications, Electronics & IT, Law and Justice, Ravi Shankar Prasad is the chief guest of the summit and will give the inaugural address as well.
The theme for IDS 2021 is 'Aatmanirbhar Bharat- Start of New Decade'.
Quick Fact: IAMAI is headquartered in New Delhi.