Finance News
Digital lending platform 'IndusEasy Credit' launched by IndusInd Bank 
IndusInd Bank launched a digital lending platform that enables customers to meet their financial requirements from their homes.
Both existing and non-IndusInd Bank customers could instantly avail personal loans or credit cards on a single platform digitally.
A first of its kind proposition, this offers a fully digital process that leverages the power of India's public digital infrastructure.
Quick Fact: IndusInd Bank CEO: Sumant Kathpalia; IndusInd Bank Headquarters: Pune; IndusInd Bank Founder: S. P. Hinduja.
National News
'Jahan Vote, Wahan Vaccination' Campaign launched by CM of Delhi
Delhi CM launched the campaign with the aim to vaccinate adults above 45 years against COVID-19 in Delhi within the next four weeks.
The booth level officers (BLO) are being trained for this purpose, who would reach every house in the city.
These officials will inform about the slots for vaccination at the nearest booth.
Quick Fact: Delhi CM: Arvind Kejriwal; Delhi Lieutenant Governor: Anil Baijal.
India and the World
43rd rank maintained by India on IMD's World Competitiveness Index 2021
India maintained 43rd rank on the Index compiled by IMD which examined COVID-19 impact around the world.
The IMD World Competitiveness Ranking ranked 64 economies and assessed how a country promoted the prosperity of its people.
This was done by measuring economic well-being through hard data and survey responses from executives.
Quick Fact: IMD World Competitiveness Center Director: Arturo Bris.
National News
Crash course launched to train one lakh 'Covid warriors' by PM Modi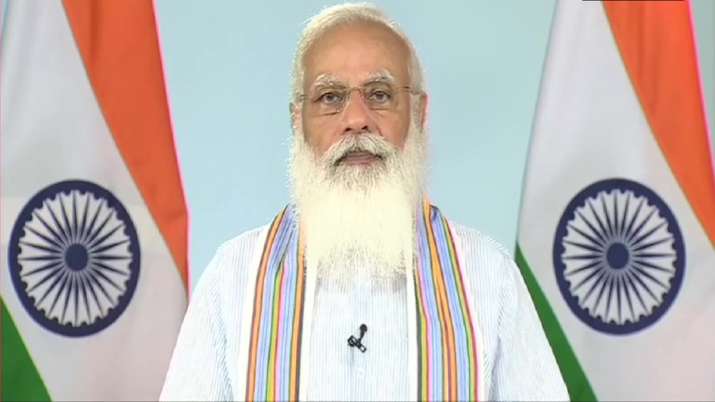 PM Modi launched a crash course to train more than one lakh 'Covid warriors' to be prepared for the challenges imposed by the pandemic.
The programme is to be carried out from 111 training centres spread across 26 states, where skilled manpower would be critical.
The training will be imparted to Covid warriors in six customised job roles — Home Care, Basic Care, Advanced Care, Emergency Care, Sample Collection, and Medical Equipment Support.
Quick Fact: World's First COVID-19 case: Wuhan, Hubei, China.
Finance News
RBI in-principle nod to Centrum for taking over PMC Bank 
RBI gave 'in-principle' approval to Centrum Financial Services Ltd (CFSL) to set up a SFB, to take over the Punjab and Maharashtra Cooperative Bank (PMC Bank).
This approval was given to CFSL due to the offer made by them in response to the expression of interest (EoI) to take over PMC Bank.
Both Centrum and BharatPe will hold 50& in the SFB and the assets and liabilities of the multistate cooperative bank will be transferred to it.
Quick Fact: Administrator PMC Bank: AK Dixit; PMC Bank Founded: 1984; PMC Bank Headquarters: Mumbai, Maharashtra.
Miscellaneous
Snowflake Global Innovation Partner of the Year awarded to LTI  
Larsen & Toubro Infotech was recognized as the Global Innovation Partner of the Year by Snowflake, the Data Cloud Company.
LTI received this prestigious recognition during the Snowflake Virtual Partner Summit.
The award represented a key milestone for the strategic partnership between LTI and Snowflake.
Quick Fact: LTI Chairman: A.M. Naik; LTI CEO & MD: Sanjay Jalona; LTI Headquarters: Mumbai, India.
Awards
Prestigious UN Award won by Environmental Organisation 'Familial Forestry'
The 2021 Land for Life Award was won by Familial Forestry of Rajasthan, which relates a tree with a family, making it a green 'family member'.
The UNCCD organises this award every two years to recognize excellence and innovation in efforts towards land in balance.
The theme for the 2021 Award was 'Healthy Land, Healthy Lives'.
Quick Fact: UNCCD Location: Paris, France & New York, US; Familial Forestry Founder: Shyam Sunder Jyani from Rajasthan, India.
Important Days
National Reading Day observed on June 19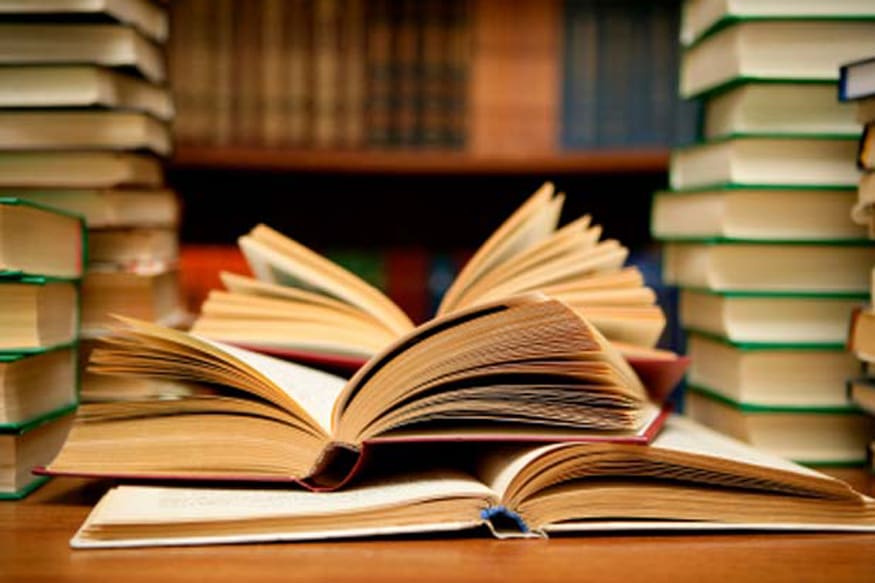 The Central Board of Secondary Education (CBSE) celebrates National Reading Day annually on 19 June.
This day is celebrated to honour the father of the 'Library Movement in Kerala', the late P.N. Panicker, whose death anniversary falls on June 19.
On June 19, 2017, PM launched the 22nd National Reading Month calling for unity to 'Read and Grow' among all citizens of the country by 2022.
Quick Fact: The entire month of June is the Reading Month.