1.National Affairs
India's first indegenous digital asset management platform launched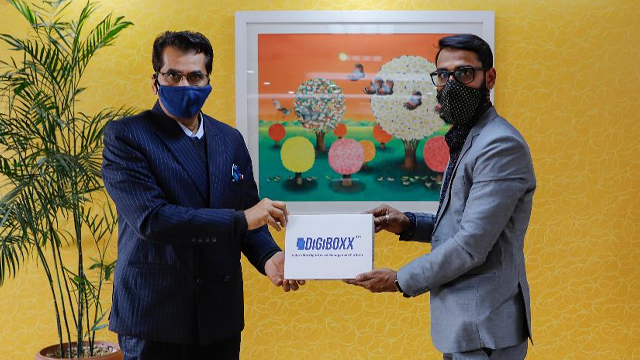 CEO of NITI Aayog Amitabh Kant launched the first digital asset management platform 'DigiBoxx'.
The platform provides an easy and secure way to store all the files in one centralised location.
Kant signed up for an account on the platform making him the first user of the Indian digital file storage, sharing & management SaaS product.
Quick Fact: PM Narendra Modi is the Chairperson of NITI Aayog.
2.Science and Technology
6th edition of India International Science Festival (IISF) commences
The 6th edition of India International Science Festival (IISF) was inaugurated virtually by PM Narendra Modi.
The virtual event was organised by the Union Ministry of Earth Sciences, the Union Ministry of Science and Technology and Vijana Bharati (VIBHA).
The theme of IISF 2020 is 'Science for Self-Reliant India and Global Welfare'.
Quick Fact: The Ministry of Science and Technology was formed in May 1971.
3.Economy
Indian Army signs an MoU with Bank of Baroda for Baroda Military Salary Package
Indian Army and Bank of Baroda (BoB) have entered into a Memorandum of Understanding (MoU) for 'Baroda Military Salary Package'.
The MoU was signed by Lt General Ravin Khosla, DG (Manpower Planning & Personnel Services) and Vikramaditya Singh Khichi, Executive Director of BoB.
The package offers free Personal Accidental Insurance Cover, free ATM transactions at all bank ATMs, Permanent Total Disability Cover and much more.
Quick Fact: The Bank of Baroda is headquartered in Alkapuri, Vadodara.
4.Environment
Environment minister rolls out 'Firefly Bird Diverter' Initiative
The Environment Ministry has launched a unique initiative 'Firefly Bird Diverter' for overhead power lines where Great Indian Bustard (GIB) populations are found in the wild.
The unique initiative was launched by the Ministry of Environment, Forest and Climate Change (MoEFCC) along with the Wildlife Conservation Society (WCS).
GIB is one of the most critically threatened species in India with less than 150 birds left in the wild.
Quick Fact: WCS is a non-governmental organisation headquartered at the Bronx Zoo in New York city.
5.Summits and Conferences
12th edition of GRIHA Summit of TERI held virtually
The 12th edition of GRIHA (Green Rating for Integrated Habitat Assessment) Summit was held virtually
The Summit was inaugurated by Vice President of India Venkaiah Naidu.
The theme of the GRIHA Summit was "Rejuvenating Resilient Habitats".
6.Economy
ADB announces INR 2100 crore loan to Tripura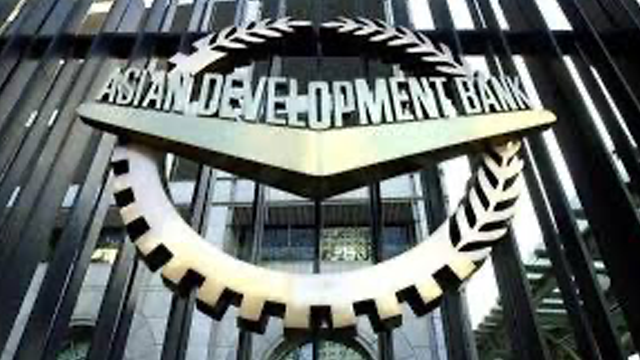 The Asian Development Bank (ADB) has announced to provide INR 2100 crore loan to the Tripura government for development of urban areas & tourism.
Out of the total funds of INR 2100 crore, INR 1600 crore will be for urban development while INR 500 crore will be for the tourism sector.
The loan will cover all 20 urban local bodies in Tripura along with all tourism destinations and tourist facilities.
Quick Fact: Masatsugu Asakawa is the President of ADB.
7.Sports
8 Khelo India State Centre of Excellence inaugurated
Sports Minister Kiren Rijiju virtually inaugurated 8 Khelo India State Centres of Excellence (CoE) across India.
The 8 CoE are established in: Manipur, Arunachal Pradesh, Mizoram, Kerala, Telangana, Nagaland, Karnataka and Odisha.
The CoE will ensure the development of sports culture and excellence in the country with a vision to see India in top 10 in the Los Angeles Olympics 2028.
8. Defense and Security
51st DG level talks between BSF India and BGB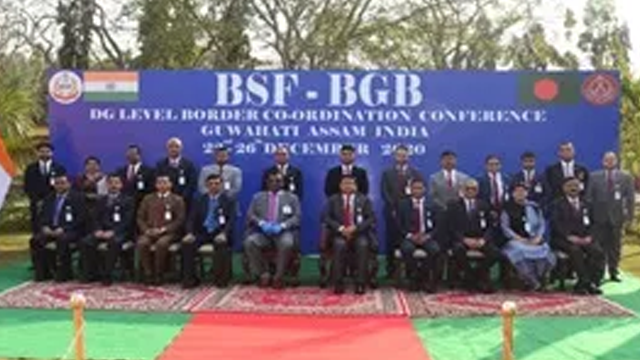 51st DG level talks between Border Security Force (BSF) India and Border Guard Bangladesh (BGB) began in Guwahati.
The bi-annual talks were held for the first time between the two Border Guarding Forces in Assam.
The delegation of BGB was led by DG BGB Major General Shafeenul Islam while the BSF delegation was headed by DG Rakesh Asthana.
Quick Fact: Khusro Faramurz Rustmji is the founder of BSF.