1.India and the World
WTO to review India's e-commerce and farm policies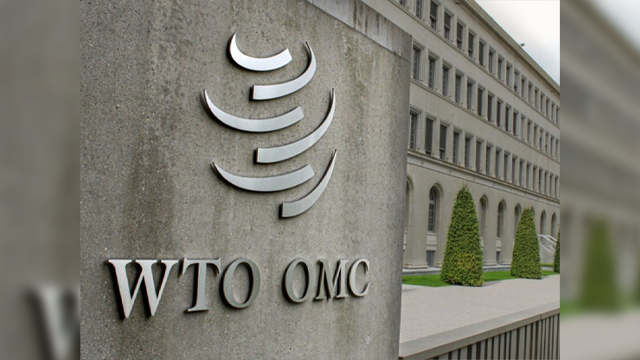 The World Trade Organisation (WTO) will be reviewing India's e-commerce policy, farm policies and digital trade policies in January 2021.
In addition, the contentious good & services tax (GST) and change in intellectual property rights law may attract attention to the review.
India's last policy review at WTO was conducted in 2015.
2.Science and Technology
DRDO successfully test-fires surface-to-air missile 'MRSAM'
India has successfully test-fired medium surface-to-air missile 'MRSAM' from Integrated Test Range (ITR) Chandipur off the coast of Odisha.
The MRSAM was designed jointly by India and Israel.
MRSAM hit the target named 'Bansi' which was an Unmanned Aerial Vehicle (UAV).
Quick Fact: The motto of DRDO is "Strength's Origin is in Knowledge".
3.Summits and Conferences
Global Indian Scientist & Technocrats (GIST) meet begins at IISF 2020
Union Minister of S&T, ES and MoHFW, Harsh Vardhan inaugurated GIST meet as a part of Indian International Science Festival (IISF) 2020.
The GIST meet would enable long term linkages for creating and effectively applying S&T tools for sustainable development.
GIST meet has participants from several countries including USA, UK, Qatar, Angola, Anguilla, Australia, Switzerland and India.
4.Miscellaneous
Government signs MoU with World Bank to build Green National Highway Corridor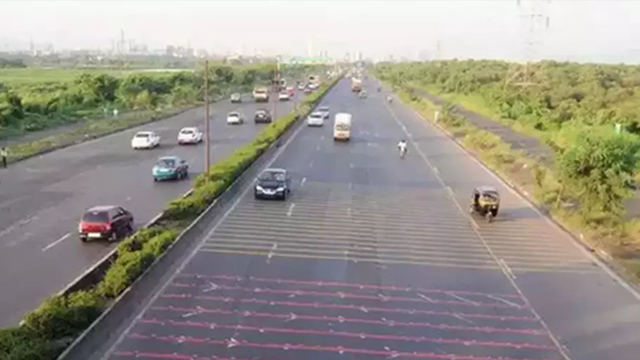 The Government and World Bank have signed an MoU worth USD 500 million to build a safe and green National Highway Corridor.
The corridors will be built in Rajasthan, Himachal Pradesh, Uttar Pradesh and Andhra Pradesh.
The project will support Road transport and Highway Ministry to construct 783 km of highway by integrating safe and green technology designs.
Quick Fact: David Malpass is the current President of the World Bank.
5.National Affairs
Union Cabinet approves the merger of four Film Media units with NFDC
Union Cabinet has approved the merger of four Film Media units with National Film Development Corporation (NFDC).
The four Film Media units are: Film Division, Directorate of Film-Festivals, National Film Archives of India & Children's Film Society.
The merger will lead to convergence of activities and resources ensuring synergy and efficiency in achieving the mandate of each media unit.
Quick Fact: NFDC is headquartered in Mumbai.
6.National Affairs
Health Ministry and MeitY launch Grand Challenge for strengthening CoWIN
The Health Ministry along with MeitY has launched a Grand Challenge for strengthening COVID Vaccine Intelligence Network(CoWIN) system.
The challenge invites participation from talented and innovative startups to augment and scale the CoWIN platform.
The Grand Challenge will be launched on 'MeitY Startup Hub MSH Portal'.
Quick Fact: The full form of Meity is 'Ministry of Electronics and Information Technology'.
7.Miscellaneous
Srinagar's Amar Singh College recognized with UNESCO Award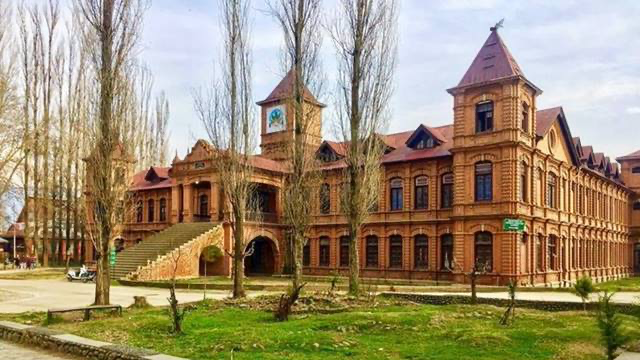 Srinagar based Amar Singh College has been recognized with the 'Award of Merit' in the 2020 UNESCO Asia-Pacific Awards for Cultural Heritage Conservation.
The restoration of Amar Singh College brought back one of the most prominent institutional buildings in Kashmir to its former glory.
Indian National Trust for Art and Cultural Heritage (INTACH) chapter in the Union Territory of Jammu & Kashmir had carried out the conservation work at the Amar Singh College.
8.Person in News
Renowned Malayalam poet Sugathakumari passes away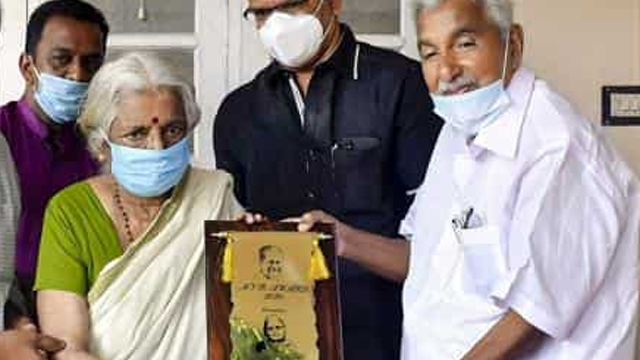 Renowned malayalam poet and activist, Sugathakumari breathed her last after being diagnosed positive with COVID-19.
Sugathakumari was one of the most active campaigners of the 'Save Silent Valley Movement' when it took shape in the 1970s.
She wrote a poem 'Marathinu Sthuthi' (Hymn to a Tree) which was recited at every protest to save the Silent Valley.
Quick Fact: Sugathakumari was awarded India's fourth-highest civilian award, Padma Shri in 2006.
9.Miscellaneous
IIT Jodhpur inks MoU with WhizHack
IIT Jodhpur and WhizHack Technologies Private Limited have signed an MoU for the establishment of a new Centre of Excellence (CoE) in Cyber Security, AI and IoT.
The CoE is being set up for the purpose of advancing scientific and technological products and services IPs.
The CoE will launch Certificate Learning Programmes for placement linked skill training in Cyber Defense and part-time Mtech programmes in Cyber Security.
10. Science and Technology
ISRO to open Regional Academic Centre for Space at IIT- Varanasi
ISRO will establish a Regional Academic Centre for Space at IIT-Varanasi to facilitate short and long term projects at the institute.
ISRO signed an Memorandum of Understanding (MoU) with IIT-Varanasi for the establishment of the centre.
The MoU was signed by IIT-BHU Director Professor Pramod Kumar Jain and Director of Capacity Building Programme Office (CBPO) P V Venkatakrishnan.
Quick Fact: Vikram Sarabhai is the founder of Indian Space Research Organisation (ISRO)
11. National Affairs
FGII partners with NGO 'Room to Read' to improve literacy level
Future Generali India Insurance Company Limited (FGII) has partnered with an NGO 'Room to Read' to improve literacy level & inculcate reading habits among underprivileged children.
FGII will use its uniquely designed annual report to raise funds for the NGO-backed schools where a person can order books on Amazon or Flipkart to contribute towards the initiative.
FGII was established in 2007 with the objective of providing retail, commercial, personal and rural insurance to individuals & corporates.
Quick Fact: FGII is a joint venture between 'Future Group' and 'Generali'.