1.India and the World
Uttar Pradesh partners with Israel to resolve Bundelkhand Water Crisis
The two governments have signed an agreement for addressing the water crisis in drought hit regions of Bundelkhand
The joint project will support regional farmers with latest farming technologies such as drip irrigation
The project has the potential to become a national role model for groundwater management, irrigation and potable water management
2.Economy
CCI approves proposed acquisition of C&S Electric by Siemens
Competition Commission of India (CCI) has approved the proposed acquisition of C&S Electric Limited by Siemens Limited
Siemens India supplies smart mobility solutions for rail, roadways and smart city infrastructure
C&S Electric Limited manufactures a range of electrical switchgear, power protection and electrical distribution products
Quick Fact: CCI is a statutory body founded in 2003
3.Person in News
Rajiv Kumar appointed as new Election Commissioner
Rajiv Kumar has been appointed as the new Election Commissioner of India
He is a 1984-batch IAS officer from Jharkhand cadre who has worked as the finance secretary. He played in a major role in merging of the ten public sector banks.
He will be succeeding Ashok Lavasa as ECI 
Quick Fact: Sukumar Sen was the first Chief Election Commissioner of India, serving from 1950 to 1958
4.Sports
National Sports Awards 2020 announced
Selection of the winners was done by a Selection Committee headed by a former judge of the Supreme Court, Justice (Retd.) Mukundakam Sharma
The awards are conferred by the President of India on National Sports Day
The awards include:
Rajiv Gandhi Khel Ratna Award
Arjuna Award
Dronacharya Award
Dhyan Chand Award
Rashtriya Khel Protsahan Puruskar
Maulana Abul Kalam Azad (Maka) Trophy
Tenzing Norgay National Adventure Awards
Quick Fact: National Sports Day is observed on 29th August, which is the birthday of legendary Olympian and Hockey player Dhyan Chand.
5.Person in News
Ashwani Bhatia appointed Managing Director of State Bank of India
Ashwani Bhatia has been appointed as the Managing Director (MD) of the State Bank of India (SBI)
The appointment has been made on the recommendation of the Banks Board Bureau
He is currently the Managing Director and Chief Executive Officer of SBI Mutual Fund
Quick Fact: Rajnish Kumar is the chairperson of SBI
6.Environment
Turkey discovers Natural Gas reserves in Black Sea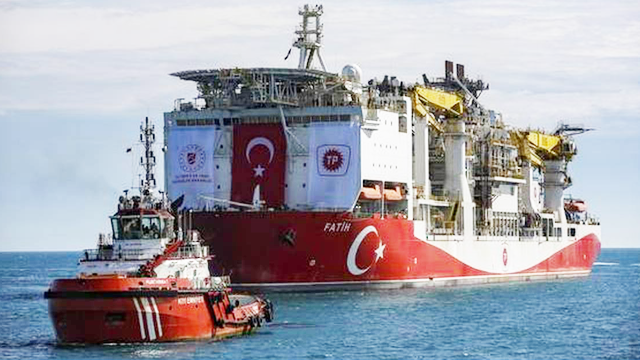 Large natural gas reserves have been discovered in the Black Sea coast
This discovery is significant among the growing tensions between Turkey and Greece over Turkish-occupied regions of Cyprus.
The occupation is not recognised by the international community. Also, the aforementioned region comes under Greece's exclusive economic zone as per UNCLOS agreement, of which Turkey is not a signatory.
Quick Fact: As per UNCLOS, exclusive economic zone extends to 200-miles
7.National Affairs
GoI constitutes National Council for Transgender Persons
The Council will be headed by the Union Social Justice Minister and consists of members at joint secretary level from ministries of health, minority affairs, education, labour, rural development and members from Human Rights Commissions, NITI Aayog and National Commission for women.
It will be a statutory body formed under Transgender Persons (Protection of Rights) Act, 2019
Its functions will include advising GoI on policies and programmes related to transgender empowerment, protection and grievance redressal, along with monitoring and reviewing of the same.
8.Environment
Dragonfly Festival 2020
National Dragonfly Festival will be organised in Kerala as Thumbi Mahostsavam 2020
It is celebrate to boost and create awareness about dragonflies and and their conservation
Dragonflies are important indicators of aquatic ecosystem quality and biodiversity, and can help determine environmental changes in an ecosystem
The organisers of the festival include BHNS, WWF and National Biodiversity board, IUCN-Centre for Environment Conservation, United Nations Development Programme
Quick Fact: The main threat to dragonflies is loss of clean water-bodies and deforestation.