1) Government Scheme
Defence Minister inaugurates 26th edition of 'Hunar Haat'
Defence Minister Rajnath Singh has inaugurated the 26th edition of 'Hunar Haat' in New Delhi.
The theme of Hunar Haat is "Vocal for Local" and more than 600 artisans and craftsmen from more than 31 states and union territories are participating.
The Union Ministry of Minority Affairs aims to provide employment and employment opportunities to 750000 artisans by organising 75 Hunar Haats by 2022 when India will celebrate its 75 years of Independence.
Quick Fact: Minister of Minority Affairs is Mukhtar Abbas Naqvi
2) National Affairs
 CM of Madhya Pradesh renames Hoshangabad as Narmadapuram
Hoshangabad city in the state of Madhya Pradesh will be renamed Narmadapuram.
This was announced by Madhya Pradesh Chief Minister Shivraj Singh Chouhan during the Narmada Jayanti Programme held in Hoshangabad.
The new name Narmadapuram is after the river Narmada which is the lifeline of the state.
Quick Fact: Governor of Madhya Pradesh is Anandiben Patel.
3) Person in News
Jasmine Harrison becomes youngest woman to row Atlantic Ocean
A British woman Jasmine Harrison of England has become the youngest woman to row solo across the Atlantic Ocean.
The 21 years old achieved the feat by the fishing top in the 2020 Talisker Whisky Atlantic Challenge, organized by Atlantic Campaigns.
Harrison, who is a swim instructor by profession, travelled 3,000 miles (4,828km) across the Atlantic Ocean in 70 days, 3 hours, and 48 minutes.
Quick Fact: The Atlantic Ocean is the second-largest ocean in the world.
4) Economy
India signs trade deal of 100 million USD with Mauritius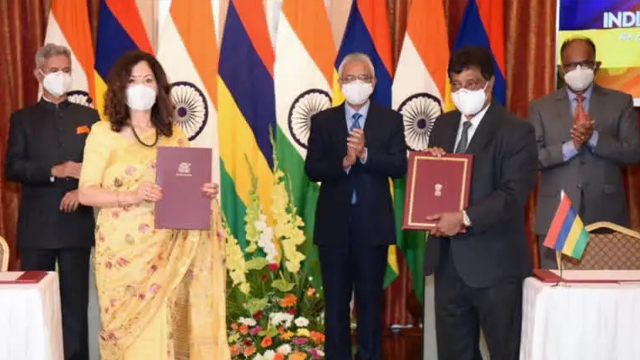 India signed a Free Trade Agreement (FTA) or Comprehensive Economic Cooperation Partnership Agreement (CECPA) with Mauritius.
The first of its kind with an African nation, making the strategically-located country a launch-pad for business expansion into the huge African continent.
The CECPA will encourage Indian entrepreneurs to invest both in Mauritius and across the region, helping the ambition of the country to become a strategic regional economic hub.
Quick Fact: The PM of Mauritius is Pravind Jugnauth
5) Environment
Nine African nations on track to join Solar "Gigawatt Club"
Gigawatt club is an unofficial tag of Nations with an installed capacity to produce 1 GW of solar power.
Out of 37 only two African countries, South Africa and Egypt are part of the solar gigawatt club.
The nine countries that are developing their solar infrastructure are Algeria, Namibia, Ethiopia, Morocco, Zambia, the Democratic Republic of Congo, Angola, Zimbabwe, and Botswana.
Quick Fact: India is also a part of the Solar Gigawatt Club.
6) Government Scheme
India signs a project with World Bank to enhance school education in Nagaland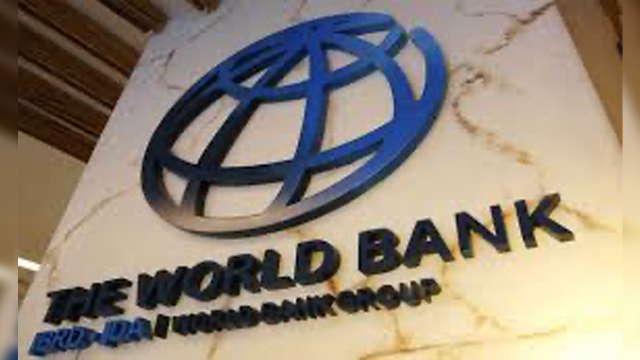 The State Government of Nagaland has signed a 68 million USD project with the World Bank to enhance the governance of schools across the state.
The "Nagaland: Enhancing Classroom Teaching and Resources Project" will improve classroom instruction, create opportunities for the professional development of teachers, and more access to online teaching.
As many as 1,50,000 students and 20,000 teachers will benefit from statewide reforms.
Quick Fact: The CN of Nagaland is Neiphiu Rio
7) Government Scheme
Central Government launched NUDM 
The Ministry of Housing and Urban Affairs along with the Ministry of Electronics and Information Technology has launched the National Urban Digital Mission (NUDM).
NUMD will create a shared digital infrastructure for urban India that will strengthen the capacity of an urban ecosystem to solve complex problems at scale and speed.
It works on three pillars People, Processes, and Platforms and will help in ease of living for citizens.
Quick Fact: Minister of Housing and Urban Affairs is Hardeep Singh Puri
8) National Affairs
Motera Stadium renamed Narendra Modi Stadium
Newly-constructed Motera Stadium, Ahmedabad has been renamed after India's Prime Minister Narendra Modi Stadium.
The stadium has 11 pitches being made using red and black soil spread over 63 acres of land.
It is the biggest cricketing venue in the world.
Quick Fact: The Minister of Youth Affairs and Sports is Kiren Rijiju