1.Science and Technology
Change-5 Lunar Mission to bring back rock samples from the moon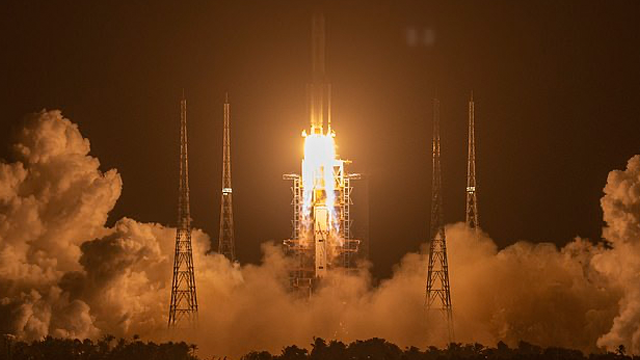 Change-5 Lunar Mission was launched by China
It's aim to is bring back lunar rock samples and aid the study of the other side of the moon.
This study will make a huge impact on our pre-existing knowledge of the moon.
Quick Fact: Change-5 is the first probe to land on the far side of the moon
2.Defence and Security
The first Varunastra, a heavy weight Torpedo, launched by DRDO
Varunastra is a ship launched electrically propelled heavyweight anti-submarine torpedo.
It can target quiet submarines.
It was developed by the BDL, Vishakhapatnam unit of Indian Navy.
3.Miscellaneous
Air India One's inaugural flight
Air India One will be used by VVIPs like the president, vice president and prime minister of India.
It is a B-777 aircraft with multiple defence and attack features within itself.
It will be handled by the Indian Air Force unit near IGAI airport.
Quick Fact: Rajdoot, Rajhans and Rajkamal are the names of the aircrafts carrying the President, Vice President and Prime Minister of India.
4.National Affairs
'Har Ghar Nal Yojana' launched in Uttar Pradesh
Har Ghar Nal Yojana will ensure tap water to every household.
It has been rolled out in Uttar Pradesh's Sonbhadra and Mirzapur district.
This region has water scarcity and highly polluted river and underground water.
5.Defence and Security
Brahmos supersonic missile test-fired successfully
India test fired the land attack version of Brahmos supersonic missile successfully.
The test firing was done in Andaman and Nicobar islands
Its range has been extended to 400 km from 290 km, and speed to 2.8 Mach
Quick Fact: Brahmos was a joint venture of DRDO and Russia