1.International Affairs
Saudi Arabia abolishes death penalty for minors
As per the new law, no minor shall receive a death sentence for crimes they have committed.

Instead, they will undergo a prison sentence of no longer than 10 years in a juvenile detention facility.

This is part of the country's Vision 2030, as well as to address the human rights criticism the country has faced for some of its laws.
Quick facts: The currency of Saudi Arabia is Saudi Riyal
2.Economy
RBI announces Rs 50,000 crore Special Liquidity Facility for Mutual Funds
The Special Liquidity Funds will ease liquidity pressures on mutual funds

Under the SLF-MF, the RBI shall conduct repo operations of 90 days tenor at the fixed repo rate.

This is part of RBI's measures to mitigate the economic impact of COVID-19 and preserve financial stability
Quick facts: RBI was founded on 1st April 1935
3.Environment
Largest hole in the Ozone Layer closes due to polar vortex changes
A 1 mn sq km wide hole above the Arctic, formed due to unusal climatic conditions, has closed by itself.

The decrease in vorticity of polar vortex has caused the ozone hole to close by itself.

Copernicus Climate Change Service (C3S) and Copernicus Atmosphere Monitoring Service (CAMS) confirmed this news.
Quick facts: Polar Vortex is a winter phenomenon consisting of cyclonic circular winds that blow in the stratosphere from west to east.
4.Miscellaneous
World Day for Safety and Health at Work observed on 28th April
This day has been observed by the International Labour Organization since 2003.

It aims to create awareness about the newer health risks emerging from the changing scenario at work in the modern times.

The theme for this year is 'Stop the Pandemic'
5.International Affairs
WHO launches COVID-19 Tools (Act) Accelerator
The accelerator aims to boost the development, production and access to COVID-19 diagnostics and therapeutics.

It also wants to ensure that the distribution of the COVID-19 vaccines is equitable between rich and poor nations.
6.Defence and Security
Pakistan test fires anti-ship missiles successfully
Pakistan Navy successfully test fired anti-ship missiles in the North Arabian sea.

Anti-Ship Missiles are missiles which are used against large boats and ships.
Quick facts: India's anti-ship missiles include BrahMos, Nirbhay, Dhanush, BrahMos II and BrahMos NG
7.Science and Technology
IIT Bombay develops low-cost mechanical ventilator Ruhdaar
The team from IIT-B, NIT Srinagar and IUST Awantipura, has come up with a low-cost ventilator using locally available materials in order to meet India's mass requirement in the face of COVID-19.

The ventilator is able to fulfil parameters like tidal volume, breaths per minute and Inspiratory: Expiratory Ratio and to also monitor pressure continuously during its operation.
8.Economy
GoI establishes International Financial Services Centre Authority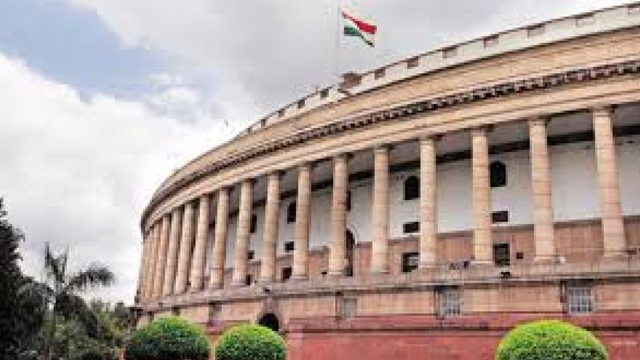 The authority will regulate financial markets in the International Financial Service Centres in India.

It consists of 9 members that are appointed by GoI, with a term of three years.

Members will include a chairperson, two members from Ministry of Finance, one each from RBI, SEBI, IRDAI and PFRDA and two members based on the recommendation of search committee