1.Art and Culture
Seven new circles for ASI announced by Ministry of Culture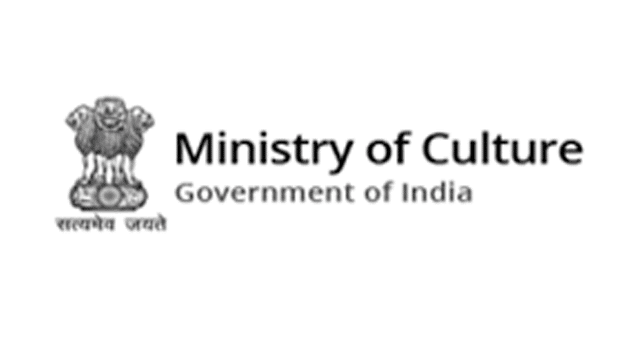 Seven new circles of Archaeological Survey of India have been announced.
The circles are:
Trichy in Tamil Nadu
Raiganj in West Bengal
Rajkot in Gujarat
Jabalpur in Madhya Pradesh
Jhansi in Uttar Pradesh
Meerut in Uttar Pradesh
Hampi in Karnataka
Organizationally, ASI is divided into circles, each being headed by a Superintending Archaeologist. Addition of new circles would give a boost to registration and preservation of local monuments.
Quick Fact: Prahlad Singh Patel is the Union Minister of State for Culture and Tourism
2.Person in News
Vinay Tonse becomes new MD and CEO of SBI Mutual Fund
Vinay Tonse has been appointed as the Managing Director and Chief Executive Officer of SBI Mutual Fund (MF).
He started his career with SBI in 1988 as Probationary Officer.
He will be succeeding Ashwani Bhatia in this role.
3.Sports
James Anderson becomes first fast bowler to take 600 Test wickets
After his dismissal of Pakistan team's Azhar Ali, James Anderson has become the first fast bowler to take 600 Test wickets.
Overall he is the 4th bowler to take 600 test wickets after 3 spinners.
The three spinners to take 600 test wickets are:
Muttiah Muralitharan: Sri Lanka
Shane Warne: Australia 
Anil Kumble: India
4.Miscellaneous
New Book Release: Cricket Drona: Authored by Jatin Paranjpe and Anand Vasu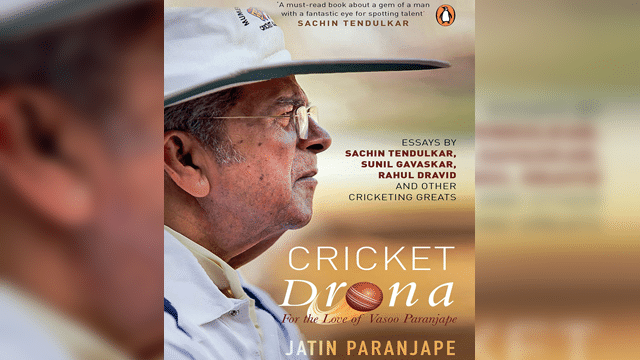 The book Cricket Drona' is about renowned coach Vasudev Jagannath Paranjpe or Vasoo Paranjape
It is written by his son and National Selector Jatin Paranjpe and Cricket Journalist Anad Vasu
It highlights Paranjpe's impact on shaping the careers of India's greatest cricketers like Gavaskar, Tendulkar, Rahul Dravid and Rohit Sharma.
5.Person in News
Marieke Lucas Rijneveld becomes the youngest author to win International Booker Prize
Marieke Lucas Rijneveld, aged 29 years, is a Dutch author who has won the prize for his debut novel The Discomfort of Evening.
He will share the prize with his translator Michele Hutchison.
The book is about how the death of her brother affects a girl and her family.
Quick Fact: International Booker Prize was instituted in 2005.
6.Government Schemes
Prateeksha: First Marine Ambulance launched by Kerala Government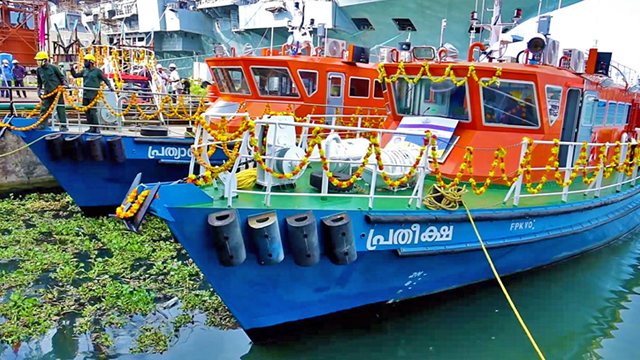 Government of Kerala has launched Marine Ambulance services called Pratheeksha to provide efficient rescue.
This is in the backdrop of high number of fatalities and injuries to fisherpeople.
The ambulance can provide critical care, first aid and rescue services.
7.Defence and Security
GoI sets up Expert Panel to redefine DRDO
To reduce India's military dependence on foreign imports, GoI has set up an Expert Panel to redefine the roles and responsibilities of DRDO.
The panel is functioning under the chairmanship of Indian Institute of Delhi director V Ramgopal Rao.
The panel will study, review and redefine the duties of the DRDO labs based on the current and futuristic battlefield needs.
Quick Fact: Currently India is the second-largest arms importer in the world after Saudi Arabia