1.National Affairs
"Navigating the New Normal" behavior change campaign launched by NITI Aayog
The campaign comprises of two parts:
Web portal: For increasing public participation in COVID-safe behaviours
Media campaign: Focus on wearing of masks as a COVID-preventive behavior
The campaign will be implemented in partnership with Bill and Melinda Gates Foundation, Centre for Social and Behavioural Change- Ashoka University, Ministry of Health, and Ministry of Women and Child Development.
2.International Affairs
Pakistan remains on FATF grey list
Financial Action Task Force (FATF) is an intergovernmental organization which develops policies to combat money laundering and terrorism financing.
Pakistan is on the Grey List for terror financing and failure to complete its 27-point action plan in time
The decision was taken at FATF's third and final plenary, headed by China
Quick Fact: FATF headquarters are located in Paris, France
3.Science and Technology
Bengaluru airport: India's first airport to install AWMS technology on runway
Bengaluru's Kempegowda International Airport is the first Indian airport to install the indigenous AWMS technology on its runways
The Aviation Weather Monitoring System has been developed by Bengaluru-based CSIR-National Aerospace Laboratory
It has also installed four Drishti transmissometers to measure the runway visibility range (RVR).
4.Miscellaneous
WHO-led coalition 'ACT-Accelerator' to fight against COVID-19
ACT-Accelerator stands for Access to COVID-19 Tools
The ACT-Accelerator is WHO's global initiative launched in April 2020
The coalition aims to develop 2 billion doses of COVID-19 vaccines by the end of 2021
Quick Fact: Indian scientist Soumya Swaminathan was the Deputy Director General of Programmes of WHO from 2017-19
5.Science and Technology
NASA headquarter building named after 'Mary W.Jackson'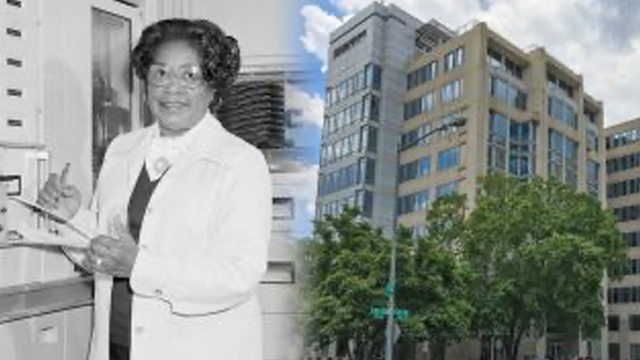 NASA has named the building of its headquarters after Mary W.Jackson- its first African American female engineer
Mary W. Jackson had started her career as a research mathematician and went on to work as an engineer
Her career with NASA started in 1951, when both African-Americans and females had to break a lot of barriers to succeed professionally and socially
Through her work, she inspired other women and African-Americans to take up similar opportunities.
Quick Fact: The NASA headquarters are located in Washington DC.
6.Person in News
Priyanka Chopra and Anurag Kashyap among ambassadors for TIFF 2020
Toronto International Film Festival is one of the largest film festivals in the world
Due to the corona pandemic, the TIFF 2020 will be a virtual event
Priyanka Chopra and Anurag Kashyap are among 50 filmmakers and actors invited as ambassadors for the event