1.Defence and Security
India gets fleet of 5 Rafale multi-role combat jets
The fleet landed at Ambala Air Base from Merignac airbase in French port city of Bordeaux
It will be inducted into the IAF as part of its Ambala-based No 17 Squadron, also known as the 'Golden Arrows'.
These jets are considered the most potent combat jets globally and will give a strategic boost to India's air defence.
India will receive 36 jets by end of 2021.
2.Environment
India's first solar ferry "Aditya" wins Gustave Trouve Award
The Gustave Trouve Award is awarded for Excellence in Electric Boats and Boating
Aditya ferry was adjudged the world's best electric boat in the category of ferries designed for paid passenger service
Aditya is a sun-powered commuter ferry belonging to Kerala State Water Transport Department (KSWTD).
3.National Affairs
India Report on Digital Education June 2020 launched
The report covers innovative methods adopted by the Ministry of HRD, Education Departments of States and Union Territories to reduce learning gaps and create an inclusive education system.
Some of the initiatives included are:
DIKSHA platform
Swayam Prabha TV Channel
Online MOOC courses
On Air – Shiksha Vani
DAISY by NIOS for differently-abled
e-PathShala
Quick Fact: Ministry of Human Resources Development will now be renamed to Ministry of Education.
4.Sports
Stuart Broad becomes 7th bowler to take 500 Test wickets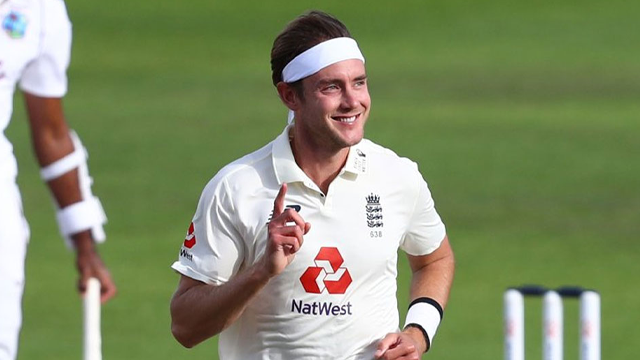 Stuart Broad from England team became the 7th bowler to take 500 wickets in Test cricket
He made the record while playing against West Indies in Manchester.
His 500th wicket was Kragg Brathwaite.
Quick Fact: The first 6 bowlers to achieve this record are Muttiah Muralitharan, Shane Warne, Anil Kumble, James Anderson, Glenn McGrath and Courtney Walsh.
5.Science and Technology
MoES-Knowledge Resource Centre Network launched
Under Digital India Initiative, Ministry of Earth Sciences has launched the MoES-Knowledge Resource Centre Network (KRCNet) to transform its traditional libraries into digital mode.
Total Quality Management (TQM) system has also been added to the KRCNet by securing ISO certification for documenting MoES knowledge resources, its maintenance, easy retrieval and dissemination.
This portal will act as a 24×7 single-point entry to MoES' subscribed knowledge contents. It will also collect, collate, analyze, index, store as well as disseminate the intellectual resources, products and project outputs available in MoES headquarter and its institutes.
6.National Affairs
New Education Policy 2020 announced
Policy Level Changes
Ministry of Human Resource Development renamed to Ministry of Education
Budgetary spending on education increased from 1.7% to 6%
Pre-school Level Changes:
New Basic learning program will be created by government for parents to teach children upto 3 years in home and for pre school ages 3 to 6
School Level Changes:
1. New school structure will be 5+3+3+4 where
grades upto 5: Pre school, 6 to 8: Mid School, 8 to 11: High School , 12 onwards Graduation
2. Vocational courses available class 6th onwards and subjects can be selected 8th onwards.
3. Semester system for exams
4. More concise and practical syllabus
Read more in the caption above.
College-Level Changes:
1. All graduation course will be four years long with have major and minor
2. UGC AICTE will be merged.
3. Credit system in courses, along with multiple entry and exit points.
Teacher Level Changes
1. New Teacher Training board will be setup for all kinds of teachers in country, no state can change