1.National Affairs
'Tribes India e-Marketplace' launched 
Arjun Munda, Union Minister for Tribal Affairs virtually launched Tribes India E-Marketplace (market.tribesindia.com).
This is India's largest handicraft and organic products marketplace.
This e-marketplace is in line with the Prime Minister's vision of Atma Nirbhar Bharat.
It will showcase the produce and handicrafts of tribal enterprises from across the country.
Quick Fact: The Tribes India e-Marketplace is an initiative of The Tribal Cooperative Marketing Development Federation of India (TRIFED) under the Ministry of Tribal Affairs.
2.National Affairs
'Swachhata ke 6 saal, Bemisaal' :Six Years of Swachh Bharat Mission
The Ministry of Housing and Urban Affairs celebrated six years of Swachh Bharat Mission on the occasion of the birth anniversary of Mahatma Gandhi.
The Swachh Bharat mission was launched from Rajghat on October 2, 2014.
A GIS portal was launched to showcase innovative practices to implement Sewage Waste Management
A Document was also released about the response of Indian cities towards COVID-19, it focuses on sanitation.
Quick Fact: This year, the day marks the 151st birth anniversary of Mahatma Gandhi.
3.National Affairs
CSIR Technologies for Rural Development launched
The Science and Technology Ministry launched CSIR Technologies for Rural Development.
It was launched by the Union Minister of Science and Technology Dr Harsh Vardhan.
It is a joint initiative of IIT-Delhi, CSIR, Unnat Bharat Abhiyan and Vijnana Bharti (VIBHA).
The initiative was launched to commemorate the occasion of 40th foundation day of CSIR- National Institute of Science, Technology and Development Studies (NISTAD).
Quick Fact: CSIR stands for Council for Scientific and Industrial Research, and its current Director-General is Dr Shekhar Mande
4.Science and Technology
China to launch the World's First Asteroid Mining Robot
World's first asteroid mining robot to be sent into space in November 2020.
It has been made by the space start-up, Origin Space, which is a private company based in Beijing, China.
A Chinese Long March series rocket will launch the robot into space.
The mission is being considered a milestone for the space resources industry.
5.National Affairs
E-launch of ASIIM
ASIIM stands for Ambedkar Social Innovation & Incubation Mission.
Union Minister for Social Justice and Empowerment, Thaawarchand Gehlot e-launched the mission.
The mission aims to promote innovation and enterprise among SC students who are studying in higher educational institutions.
The mission was launched under the Venture Capital Fund for SCs.
Quick Fact: Venture Capital Fund for SCs (VCF-SC) was launched in 2014-15  to develop entrepreneurship amongst the SC/Divyang youth and to enable them to become job-givers
6.Miscellaneous
International Day of Older Persons
International Day of Older Persons is observed worldwide on 1st October.
The day is observed by the United Nations and several other organizations.
This year the day aims to promote a "Decade of Healthy Ageing" (2020-30).
The day aims to highlight the role of health care professionals with respect to the health of older persons.
Quick Fact: 2020 edition of the day marks the 30th anniversary of the International Day of Older Persons.
7.National Affairs
NCRB Report 2020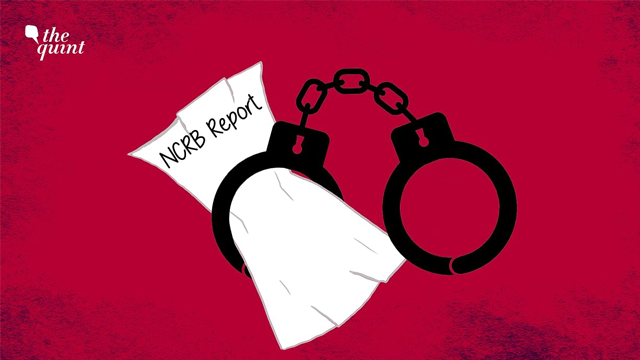 The National Crime Record Bureau (NCRB) has released a report titled "Crime in India", 2019.
According to the report, crimes against members of the Scheduled Castes (SCs) and the Scheduled Tribes (STs) reported an increase of over 7% and 26% in 2019 respectively.
Rajasthan has topped the list of rape cases, followed by Uttar Pradesh and Madhya Pradesh.
Uttar Pradesh reported the highest number of criminal cases against women in 2019.
Quick Fact: NCRB was set up in 1986, with its headquarters in New Delhi, the current Director is Ramphal Pawar (IPS)