1.Business and Finance
Monetary penalty imposed on DCB Bank for rule violations by RBI
The Reserve Bank of India (RBI) has imposed monetary penalty on DCB Bank and Jio Payments Bank for various rule violations.
A fine of Rs 22 lakh has been imposed on DCB Bank for non-compliance with certain provisions on marketing/distribution of mutual fund/insurance etc.
Jio Payments Bank was imposed with a fine of Rs 1 crore for non-compliance with RBI directions on timely submission of application in the case of reappointment of Managing Director and Chief Executive Officer.
Quick Fact: The Deputy Governors of RBI are BP Kanungo, MK Jain, MD Patra and Rajeshwar Rao.
2.National Affairs
1st solar-powered miniature train launched
India's first solar energy-driven miniature train was inaugurated at the Veli Tourist Village, Kerala.
The train was launched by Kerala Chief Minister Pinarayi Vijayan.
The train covers a distance of 2.5 km with three bogies that can accommodate around 45 people at a time.
The solar power miniature train features a fully- equipped rail system, including a tunnel, station and a ticket office.
Quick Fact: The Governor of Kerala is Arif Mohammad Khan.
3.Person in News
Shane Watson retires from all forms of cricket
Australian cricketer, Shane Watson has announced his retirement from all forms of cricket.
The 39-year-old cricketer hung up his boots after an illustrious career during which he won two ICC Men's Cricket World Cups and two ICC Champions Trophy titles.
Shane Watson had retired from international cricket in 2016.
He was a right-hand bat and right-arm fast-medium bowler.
Quick Fact: Shane Watson was named Australia's T20I Player of the Year in January 2017.
4.Business and Finance
Lucknow airport handed over to Adani group
The Airports Authority of India (AAI) handed over the Lucknow airport to the Adani group.
The handover has been done on lease for a period of 50 years.
The Adani group has taken over/will take over operations of 5 more airports.
In 2019, the Central Govt privatised six major airports of the country namely Lucknow, Ahmedabad, Jaipur, Mangaluru, Thiruvananthapuram, and Guwahati.
5.Sports
Emilia Romagna Grand Prix 2020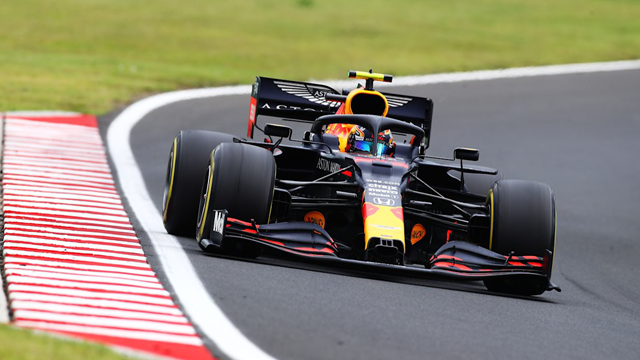 Lewis Hamilton (Mercedes-Great Britain) won the Emilia Romagna Grand Prix 2020.
Emilia Romagna Grand Prix 2020 was held at Autodromo Internazionale Enzo e Dino Ferrari race track.
Valtteri Bottas had finished second while Daniel Ricciardo came third.
This was Hamilton's 9th win of the season and 93rd F1 win of his career.
6.Person in News
Sean Connery passed away
The Scottish actor, Sean Connery, who is best known for his portrayal of James Bond, passed away.
Connery had shot to international stardom as the suave and sophisticated British agent James Bond and went on to grace the silver screen for four decades.
His other notable works include The Man Who Would Be King, The Name of the Rose and The Untouchables.
7.Business and Finance
IBM, Indian Oil Corporation tie up for digital services
IBM has collaborated with Indian Oil Corporation Ltd (IOCL) to transform the latter's customer experience using digital tools.
Approximately 12,400 IOCL distributors, who cover about 130 million consumers can use the IndianOil One mobile app and portal.
The app and portal has been developed by IBM Services.
The mobile app and portal form a part of Indian Oil's Project ePIC, an integrated platform for Customer Relationship Management (CRM) and Distribution Management System (DMS).
Quick Fact: IBM Headquarters is Armonk, New York, United States and the CEO is Arvind Krishna.
8.Person in News
Rajiv Jalota appointed as new chairman of Mumbai Port Trust
Rajiv Jalota has been appointed as the new chairman of Mumbai Port Trust.
The appointment committee of the Union cabinet has issued the order for the central deputation
Rajiv Jalota is also the first Goods and Services Tax (GST) commissioner of Maharashtra.
The post of the chairman of Mumbai Port Trust had been vacant since July 2020.
Quick Fact: The Governor of Maharashtra is Bhagat Singh Koshyari.