1.Person in News
PVG Menon appointed as CEO of Electronics Sector Skill Council of India
The Electronics Sector Skill Council of India (ESSCI) has appointed PVG Menon as its chief executive officer (CEO).
As the CEO, Menon will be responsible for overseeing the operations of ESSCI and work closely with its governing Council.
ESSCI works with the National Skill Development Corporation, and the Ministry of Electronics and IT.
It provides both skilling and re-skilling services to the industry.
Quick Fact: The headquarters of Electronics Sector Skill Council of India is located in New Delhi.
2.National Affairs
Foundation stone of Indo-Israeli CoE laid down
The foundation stone of Indo-Israeli Centre of Excellence (CoE) was laid down by Sarbananda Sonowal, the chief minister of Assam.
The Indo-Israeli Centre of Excellence (CoE) is specifically for Vegetables Protected Cultivation.
The Centre of Excellence is located at Khetri on the outskirts of Guwahati.
The Centre of Excellence will help provide exposure to the latest Israeli technologies to the farmers of Assam and help them in maximizing their production and income.
Quick Fact: The Governor of Assam is Prof. Jagdish Mukhi.
3.Business and Finance
Acquisition of Bharti AXA by ICICI Lombard approved
The acquisition of General Insurance Business of Bharti AXA General Insurance Company Limited (Bharti AXA) by ICICI Lombard General Insurance Company Limited has been approved.
The approval was done by the Competition Commission of India (CCI) under Section 31(1) of the Competition Act, 2002.
As per the acquisition, the whole general insurance business of Bharti AXA will be transferred to ICICI Lombard by way of demerger, considering that ICICI Lombard will issue shares to Bharti AXA.
Quick Fact: The MD and CEO of ICICI Lombard is Bhargav Dasgupta.
4.Person in News
Violin Maestro TN Krishnan passes away
Noted violin maestro TN Krishnan passed away on 4th November.
Tripunithura Narayanaiyer Krishnan had been conferred with Padma Shri in 1973.
He was later conferred with Padma Bhushan in 1992 and the Sangeet Natak Akademi Award in 1974.
He was born on 6 October 1928, in Tripunithura, Kerala and later settled in Chennai.
5.Defence and Security
Indian Naval Ship 'Airavat' reached Port Sudan under 'Mission Sagar-II'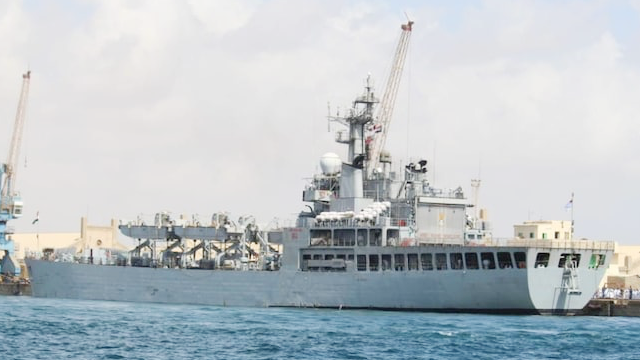 Under the Mission Sagar-II, the Indian Naval Ship (INS) Airavat has reached Sudan.
The ship has reached Sudan with around 100 tonnes of food aid.
Under Mission Sagar-II, INS Airavat is to deliver food aid to Sudan, South Sudan, Djibouti and Eritrea amid the COVID-19 pandemic.
The government of India launched this initiative to provide assistance to friendly foreign countries to overcome natural calamities and COVID-19 pandemic.
6.Person in News
First Indian-origin minister of New Zealand: Priyanca Radhakrishnan
Indian-origin New Zealand politician, Priyanca Radhakrishnan has become the first Indian-Kiwi woman to become a minister in New Zealand.
She was born in Chennai, Tamil Nadu.
She was one of five new ministers inducted into the Cabinet.
She has been appointed as Minister for the Community and Voluntary Sector, Minister for Diversity, Inclusion and Ethnic Communities, Minister for Youth and Associate Minister for Social Development and Employment in the cabinet.
7.National Affairs
E-resource centre, virtual court in Nagpur inaugurated
The Chief Justice of India (CJI) Sharad Arvind Bobde and Justice DY Chandrachud jointly inaugurated India's first-ever E-resource centre and the virtual court called "Nyay Kaushal".
The inauguration was done at the Judicial Officers Training Institute in Nagpur.
The Nyay Kaushal will help facilitate the electronic-filling of cases in the Supreme Court, any High Court as well as district courts across the country to enable speedy justice for litigants, by utilising technology.
The virtual court will work from Katol in Nagpur district of Maharashtra.
8.Conferences and Summits
13th Urban Mobility India Conference, 2020
The 13th Urban Mobility India (UMI) Conference is to be organized by the Ministry of Housing and Urban Affairs.
The conference will take place on 9th November 2020.
The conference will be organised on the theme of "Emerging Trends in Urban Mobility".
The event will focus on the innovative measures taken at national and international level so as to address the challenges posed by Covid-19 pandemic.