1.National Affairs
Gyan Circle Ventures inaugurated
Gyan Circle Ventures was inaugurated by the Union Minister for Education, Ramesh Pokhriyal.
It is a Ministry of Information Technology (MeitY) funded Technology Business Incubator (TBI) developed by the Indian Institute of Information Technology (IIIT), Andhra Pradesh.
The incubator will hold the institutions' entrepreneurial spirit by utilizing its intellectual capital.
The Ventures will function as a Technology Incubation and Development of Entrepreneurs (TIDE 2.0) incubation center.
Quick Fact: TIDE 2.0 scheme was launched to promote tech entrepreneurship by providing financial and technical support to incubators who are engaged in supporting startups.
2.Miscellaneous
Nobel Peace Prize 2020: The World Food Programme
United nation's World Food Programme (WFP) has been awarded with the Nobel Peace Prize 2020.
The programme was awarded for its efforts to fight hunger especially in the war zones and conflict affected areas.
The World Food Programme was started by the United Nations in 1963.
The World Food Programme is in line with the United Nations' Sustainable Development Goals of eradicating hunger.
Quick Fact: The Nobel Peace Prize Committee decides the awardee,it is composed of five members appointed by the Storting (Norwegian parliament) and the prize is awarded in Oslo, Norway.
3.Defence and Security
Anti-Radiation Missile 'Rudram' test-fired successfully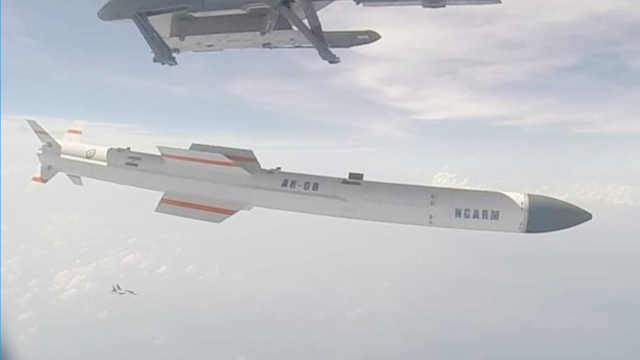 The test-fire of Rudram – an Anti-Radiation Missile, has been conducted successfully.
The missile has been developed by Defence Research and Development Organisation (DRDO).
It was test-fired from its primary test platform Sukhoi-30 fighter aircraft off the east coast.
The missile has been designed for suppression of enemy air defences (SEAD).
Quick Fact: The missile is first-of-its-kind  air-to-ground missile developed completely by DRDO for the IAF arsenal.
4.International Affairs
The World Economic Forum (WEF) Annual Meeting 2021 to take place in Lucerne-Burgenstock
The World Economic Forum (WEF) has announced that its Annual Meeting for 2021 will be held in Lucerne-Burgenstock, Switzerland.
The meeting is scheduled from May 18 to 21, 2021.
The Annual Meeting 2021 is to be preceded by high-level "Davos Dialogues".
The Davos Dialogues will be digitally conducted by the World Economic Forum around 25 January.
Quick Fact: The Annual Meeting in Lucerne-Burgenstock is to be organised under the theme "The Great Reset".
5.Person in News
Union Minister Ram Vilas Paswan passed away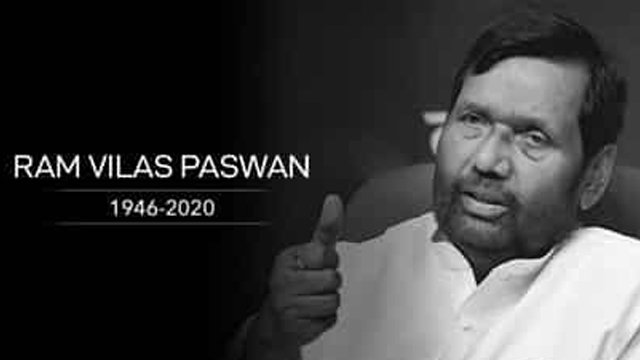 Union minister of consumer affairs, food and public distribution, Ram Vilas Paswan breathed his last on 8th October.
He was the president of the Lok Janshakti Party (LJP), a leading political party in Bihar.
He was an eight-time Lok Sabha member and current Rajya Sabha member.
Ram Vilas Paswan had entered the Lok Sabha in 1977, as a Janata Party member.
Quick Fact: He had been the elected Lok Sabha MP till 2019 from Hajipur constituency in Bihar.
6.Miscellaneous
World Post Day celebrated on 9th October
World Post Day is observed every year on 9th October.
The aim of the day is to create awareness of the role of the postal sector in people's and businesses' everyday lives and its contribution to the social and economic development of countries.
World Post Day is observed to celebrate the anniversary of the establishment of the Universal Postal Union in 1874 in the Swiss Capital, Bern.
The day was declared World Post Day by the Universal Postal Union (UPU) Congress held in Tokyo, Japan in 1969.
Quick Fact: The Universal Postal Union was established by the Treaty of Bern in 1874. It is a specialized agency of the United Nations (UN) which coordinates postal policies among member nations, in addition to the worldwide postal system.
7.Business and Finance
Axis Bank ties-up with Vistara to launch co-branded forex card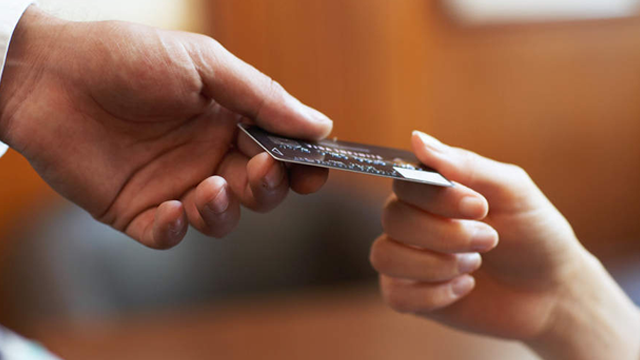 Axis Bank in partnership with Vistara has launched a Co-Branded Forex Card, 'Axis Bank Club Vistara Forex Card'.
The card caters to the needs of international travellers.
The multi-currency forex card enables its customers to travel to international destinations in a cashless and hassle-free manner.
This is the first time  a bank has collaborated with an Indian airline for a co-branded forex card.
Quick Fact: Vistara has its headquarters in Gurgaon, Haryana and it's CEO is Leslie Thng.
8.India and the World
BRICS Bank approves funds for Delhi-Meerut rapid rail and Mumbai metro
BRICS Bank has approved infrastructure projects worth 741 million USD in India.
Of the 741 million USD, 500 million USD has been approved for the Delhi-Ghaziabad-Meerut Regional Rapid Transit System (RRTS) Project.
241 million USD has been approved for Mumbai Metro Rail II (Line 6) Project.
The main aim of BRICS Bank is to mobilise the resources for infrastructure and sustainable development projects in BRICS countries (Brazil, Russia, India, China and South Africa) and other emerging economies and developing countries.
Quick Fact: BRICS Bank is also known as The New Development Bank and is headquartered in Shanghai, China.