1.Miscellaneous
International Girl Child Day: 11th October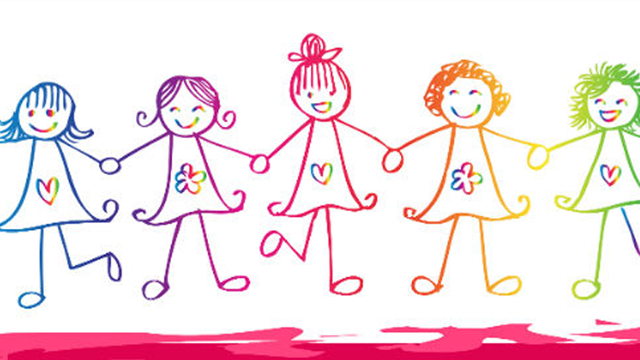 The International Girl Child Day is celebrated every year on October 11 globally.
The day is celebrated with an aim to empower women.
The Beijing Declaration was the first conference that called out for girl's rights world-wide.
The United Nations General Assembly adopted a resolution 66/170 and declared October 11 as the International Day of the Girl Child.
Quick Fact: Theme for 2020 was 'My voice, our equal future'.
2.Sports
French Open Tennis 2020
Rafael Nadal (Spain) won the men's single title of 2020 French Open.
Iga Swiatek (Poland) bagged the women's single title.
Men's Double title was bagged by Kevin Krawietz & Andreas Mies (Germany).
Tímea Babos (Hungary) & Kristina Mladenovic (France) won the Women's Double title.
Quick Fact: French Open is also known as Roland Garros. It is conducted during late May-early June and is played on clay.
3.Miscellaneous
World Arthritis Day: 12 October
World Arthritis Day is celebrated worldwide on 12th October.
The day is celebrated in order to raise awareness about arthritis, an inflammatory condition which causes pain and stiffness in joints which can worsen with age.
This day was started by Arthritis and Rheumatism International (ARI) in 1996.
The aim of the day is to spread awareness about arthritis and encourage policymakers to help reduce the burden of arthritis.
The theme of the World Arthritis Day 2020 is "Time2Work".
4.Miscellaneous
Nobel Prize in Economic Sciences 2020
The Nobel Prize in Economic Sciences has been awarded to Paul R. Milgrom and Robert B. Wilson.
The duo has been awarded for improvements to auction theory and inventions of new auction formats.
The Nobel Prize in Economics is also known as Sveriges Riksbank (Sweden's central bank) Prize in Economic Sciences in Memory of Alfred Nobel 2020.
The award was established in 1968.
Quick Fact: The first Prize in Economic Sciences was awarded to Ragnar Frisch and Jan Tinbergen in 1969.
5.National Affairs
Health Ministry plans to roll out FELUDA Paper strip tests for COVID 19 diagnosis
The Union Health Ministry has announced its plan roll out 'Feluda Paper Strip test' for Coronavirus diagnosis in few weeks.
FELUDA Test stands for FNCAS9 editor linked uniform detection test.
The test has been developed by the CSIR-IDIB.
It is based on the CRISPR gene editing technology and can produce the results within two hours.
Quick Fact: FELUDA Test was approved by the Drug Controller General of India (DGCI).
6.India and the World
Oxfam's 2020 Commitment to Reducing Inequality (CRI) Index report released
The third edition of the Oxfam's 2020 Commitment to Reducing Inequality (CRI) Index report was released.
According to the report, India has spent 4% of its budget on health during the ongoing pandemic.
India's spending stands at the fourth lowest on the global scale.
Of the 158 countries, India has been ranked 129.
Quick Fact: Of the 158 countries, only 26 were spending the recommended 15% of their budgets on health.
7.National Affairs
Release of Rs 100 Special Commemorative Coin in honour of Vijaya Raje Scindia
Prime Minister Narendra Modi released a commemorative coin of 100 rupees in honour of Vijaya Raje Scindia.
The coin was released on the occasion of birth centenary of Vijaya Raje Scindia.
Vijaya Raje Scindia was one among the Founding members of the Bharatiya Janata Party (BJP).
Vijaya Raje Scindia was also known as Rajmata of Gwalior.
Quick Fact: The special commemorative coin was minted by the Finance ministry.
8.Sports
Lewis Hamilton bags 2020 Eifel Grand Prix
Lewis Hamilton (Mercedes-Great Britain) won the 2020 Eifel Grand Prix.
Eifel Grand Prix 2020 was held at the Nürburgring in Nürburg, Germany.
It was the first Formula One race held at the Nürburgring after 2013.
Max Verstappen (Red Bull – Netherlands) and  Daniel Ricciardo (Renault, Australia) bagged the second and third position respectively.