1. Economy
NDB approves USD 1 billion Emergency Assistance Program Loan to India
The loan aims to support GoI to curb the spread of COVID-19 and overcome social, human and economic losses
This is NDB's second emergency assistance program in order to help its member countries to fight COVID-19.
Quick Fact: KV Kamath is the President of New Development Bank
2. Miscellaneous
CAPF canteens to sell only indigenous products from 1st June
This initiative is aligned with the national campaign of Aatmanirbhar Bharat
As a result of this, about 10 lakh CAPF personnel and their families, will be using indigenous products
This decision was taken by Union Home Ministry
Quick Fact: Amit Shah is the Union Home Minister
3. Miscellaneous
India ranks 74th on WEF Global Energy Transition Index
The index is published by the World Economic Forum (WEF).
India has shown improvements on all key parameters of economic growth, energy security and environmental sustainability.
Sweden, Switzerland and Finland have the top three ranks, respectively.
Quick Fact: Klaus Schwab is the chairman of WEF
4. Economy
UN releases World Economic Situation and Prospects Report 2020
According to the report,
the world economy is to shrink by 3.2% in 2020
growth rate of India will reduce to 1.2% in 2020, and rise to 5.5% in 2021
international tourism sector needs to be focussed upon to prevent job loss of millions
5. Science and Technology
COBAS 6800: India's first automated COVID-19 testing machine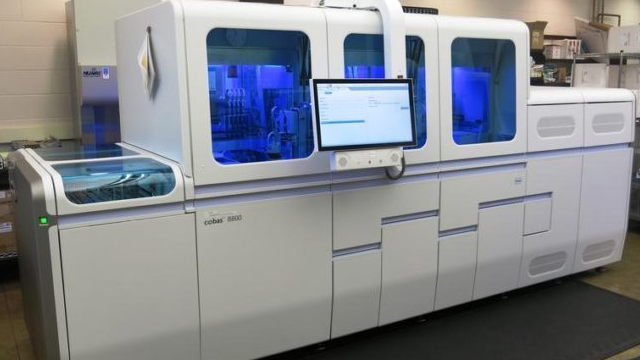 COBAS 6800 is a completely automated high end RT-PCR testing machine.
It can detect pathogens like COVID, hepatitis HIV viruses.
The machine will provide high volume tests and increase testing capacity of India
Quick Fact: COBAS 6800 has been developed by Roche Diagnostics
6. Science and Technology
CERT-In issues warning against a new malware called "EventBolt"
The malware is a trojan which steals personal financial information from Android phone users.
It targets money-transfer services and financial applications.
It has infected HSBC, PayPal, CoinBase, etc. till now.
Quick Fact: CERT-In, or Computer Emergency Response of Team (CERT) of India is the nodal agency in India that deals with hacking, cyber security threats, phishing, etc.
7. Person in News
V. Vidyavathi becomes new DG of Archaeological Survey of India
V. Vidyavathi has been appointed as the new Director-General of Archaeological Survey of India (ASI)
She is a 1991 batch Karnataka cadre officer.
Quick Fact: ASI was founded by Alexander Cunningham in 1861